Tesla Model 3 interior, dashboard & comfort
The Tesla Model 3 has one of the most minimalist interiors going, complete with class-leading touchscreen technology and hidden air vents
The Model 3 has one of the most minimalist interiors you'll ever see in a car, but slide into the front seats and you can see how brilliantly this kind of setup can work. Even the vents are hidden in a single, slim crease that stretches across the dashboard and looks like a design feature rather than part of the ventilation system.
The cabin is dominated by the slim, landscape-mounted 15-inch screen that controls absolutely everything about the car, including the air-flow direction from those vents, the windscreen wipers and even opening the glovebox. It does take some getting used to, especially if you're not familiar with the Tesla media system, but it's easy enough to control all the functions, largely thanks to the rotary switches on the steering wheel.
These were updated in late 2020, making the system easier to navigate – although it's still not the most intuitive setup to operate while you're on the move. There's still no Apple CarPlay or Android Auto, though many users will find the single screen offers all the functionality they might need – including maps and navigation, plus phone connectivity and music streaming.
Tesla Model 3 dashboard
This is minimalism taken to new extremes in car design, but it works really well. You may think that having everything on the screen could be problematic, and although Tesla has put the most important information as close to the driver as possible, you do have to look further away from the road to check your speed than you would usually. A head-up display would be a welcome addition that'd go some way to solving this problem.
Otherwise, it doesn't take much time to become familiar with the screen's menu layouts and how to use the two switches on the steering wheel, which are also a bit plasticky-feeling and too chunky for our tastes. They were updated in late 2020 to a more metallic finish, however.
Elsewhere, the Model 3 feels impressively solid and classy. As good as an Audi? No. But it isn't too far off, and it's a definite improvement on the occasionally patchy fit and finish of the Model X and Model S. Updates to the car late in 2020 brought in some more durable cabin materials and more useful cubbies – including two microsuede-trimmed wireless charging bays for smartphones.
One niggling irritation is that the climate control is also all accessed through the touchscreen, which can be more of a faff than having straightforward buttons. That said, it also feels like quite a novelty and it's not all that difficult when you get used to swiping your finger over the screen to direct the vents. However, if you prefer a more conventional interior, the Polestar 2 and BMW i4 both offer a layout and finish that's more familiar.
Equipment, options & accessories
The Model 3 comes with much of the equipment you'd want as standard, including a keyless entry system that can automatically recognise your phone as the key (you get a credit-card-style key as backup and for valet parking etc). On top of that, there's a tinted glass roof, heated front seats with 12-way electric adjustability, a 15-inch touchscreen, four USB ports and docking for two smartphones.
Partnership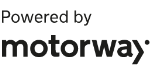 Need to sell your car?
Find your best offer from over 5,000+ dealers. It's that easy.
Updates in late 2020 added an automatic bootlid, more aero-efficient wheel designs and a 'black pack' that switches the chrome for dark trim, plus myriad interior trim improvements. All cars now come with a heat pump, which can cool or heat the car more effectively than before – improving electric range by 13 miles on the entry-level version.
Standard and Long Range cars get 18-inch wheels, while the Performance rides on 20-inchers. Pearl White paint is the standard exterior finish across the board, with four other colours to choose from at extra cost. These all cost over £1,000, which is probably why so many Model 3s are white.
Elsewhere, the Long Range and Performance have a premium interior package that includes satellite-view maps with live traffic visualisation and navigation, a 14-speaker audio system, in-car internet browsing and media streaming.
While the Model 3 does get an impressive array of safety aids as standard and fared extremely well in crash tests, the semi-autonomous driving mode that Tesla is famous for is an expensive option. If you do add it, Tesla says an even more advanced city-driving autonomous system (which claims to read traffic signs and respond to them automatically) will be available soon.​​
It's worth noting that in January 2023 prices for the entire Model 3 line-up were slashed dramatically, with the electric saloon now starting from £42,990 – £5,500 less than it did before. The Model 3 Long Range was the most heavily discounted variant and now starts from £50,990, or £6,500 less than it did before. Finally, a £3,500 price cut for the Model 3 Performance means it now starts from £57,990. 
Infotainment, apps & sat nav
The 15-inch touchscreen is mounted in a landscape orientation in the Model 3, rather than the portrait layout of the pre-facelift Model S and Model X. The crystal-clear graphics look great and the screen itself responds quickly.
It does take a bit of getting used to given how many functions there are, from opening the charging port or changing the air vents, through to the sat nav, internet browser and (of course) the trademark Tesla 'Easter Eggs': these include Atari games and all sorts of fun features hidden in the system, as well as being able to watch streaming media like YouTube and Netflix – when safely parked, of course.
The Model 3 will also update with new features and improved software via 'over-the-air' updates that Tesla has always championed, so the system is – as much as possible – future-proof.