$35k Tesla Model 3 Standard Range pulled from sale online
After a matter of weeks on sale, the much-lauded $35,000 Tesla Model 3 Standard Range will no longer be offered online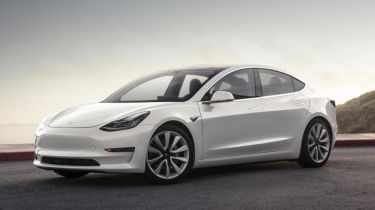 Just a matter of weeks after the new Tesla Model 3 Standard Range was launched at the long-awaited price of $35,000, the company has removed it from sale online.
Since the Standard Range's arrival, the company has seen orders for the more expensive Standard Range Plus far exceed those of the entry-level car. Therefore, it has decided to simplify the line-up by focusing on the higher-spec version of the vehicle.
Customers can still purchase a Model 3 Standard Range, however they first have to buy the Standard Range Plus and then ask the company to limit its range and performance with software restrictions. Tesla will then refund the difference in price.
The Model 3 has formed part of Elon Musk's so-called 'secret masterplan' since 2006, with the aim of making an 'affordable' electric car for the masses. Deliveries in the US are imminent, with the first cars due to reach Europe within three to six months. So far, there's no word on UK pricing.
The Model 3 Standard Range joined the Mid Range (now defunct), Long Range and Performance models, with 220 miles of range, a 130mph top speed and a 0-60mph time of 5.6 seconds.
The Standard Range Plus will do 0-60mph in 5.3 seconds, with a top speed of 140mph and a range of around 240 miles. It can effectively be converted back into a Standard Range car by visiting a Tesla dealership, with further restrictions including the removal of the on-board music-streaming service, sat nav with live traffic visualisation and heated seat functionality.
The Model 3 Long Range Rear-Wheel Drive has suffered the same fate, and is now only an option at Tesla stores.
• The best electric cars you can buy now
The price of the Model 3 Standard Range Plus has risen from $37,000 to $39,500, although Autopilot – previously a $3,000 option – is now a standard feature. Tesla says the car features a new 'Partial Premium Interior' that provides a more luxurious feel inside.
Speaking last month about the low-cost Model 3, Elon Musk said: "I think this is the lowest we could possibly sell the car at; it was excruciatingly difficult to sell this car for $35,000 and still be commercially sustainable. Will future Tesla models cost less? Yes, but it won't be soon. It'll be in two to three years."
Musk claimed that it'll be possible to buy a Tesla in just 60 seconds using a smartphone, and revealed that Tesla is offering a 1,000-mile/one-week no-quibble return policy, whereby customers can return their car if they don't like it.
Tesla was expected to close most of its stores in order to help cut costs, but later revised its plans to reduce the number of closures.
Meanwhile, top-spec versions of the Model S and Model X have become cheaper to buy in recent weeks.
Last month, a series of over-the-air firmware upgrades increased the range of the rear-wheel-drive Model 3 Long Range to 325 miles and take the Model 3 Performance to a 162mph maximum speed, as well as boosting power by around 5% throughout the Model 3 range.
Partnership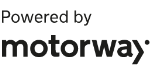 Need to sell your car?
Find your best offer from over 5,000+ dealers. It's that easy.
"We're getting more comfortable with how much energy we can extract from the battery without causing it long-term harm," said Musk at the time. "As we make these optimisations, we will make them available as updates for free."
The Model 3 will soon gain some serious competition in the mid-size premium electric-car market: Volkswagen's I.D. hatchback is due on sale this year, while the Polestar 2 and Audi Q4 e-tron both appeared at the Geneva Motor Show ahead of going on sale in 2020.
Tesla Model 3 facelift brings huge new upgrades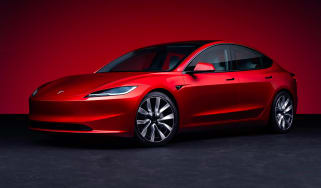 Tesla Model 3 facelift brings huge new upgrades
Top 10 longest range electric cars 2023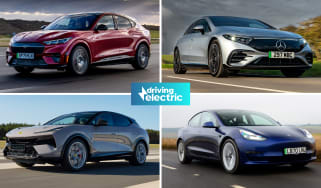 Top 10 longest range electric cars 2023
Tesla slashes Model 3 and Model Y prices by up to £8k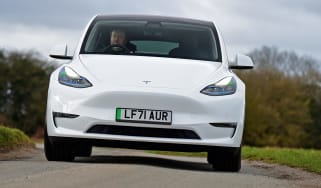 Tesla slashes Model 3 and Model Y prices by up to £8k
New electric cars coming in 2023 and beyond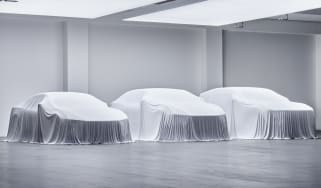 New electric cars coming in 2023 and beyond
With electric cars making up an ever-increasing proportion of sales, the industry is working flat out to launch new models – here's what's on the way …
New Toyota battery tech to deliver 500-mile EVs by 2026; 750-mile ranges to come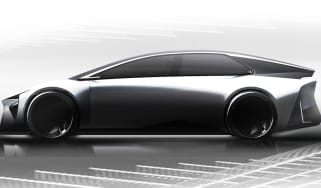 New Toyota battery tech to deliver 500-mile EVs by 2026; 750-mile ranges to come
Toyota has revealed details on its latest battery technology, set to underpin its next generation of EVs
New Fiat 600e SUV prices announced: £3,000 cheaper than a Jeep Avenger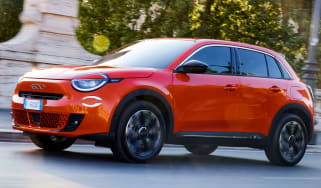 New Fiat 600e SUV prices announced: £3,000 cheaper than a Jeep Avenger
The larger sibling to the Fiat 500e gets a stylish SUV-like design and a 249-mile range