Electric Suzuki Jimny one of five EVs due by 2030
The Japanese brand will launch its first electric car in Europe next year, with a rugged, zero-emissions take on the popular Jimny 4x4 due soon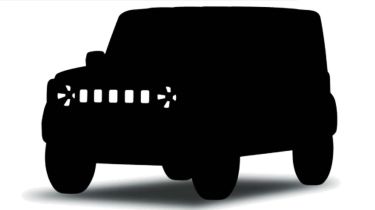 Suzuki has declared it will launch its first electric car in Europe next year, and will introduce a total of five EVs to the continent by 2030. The Japanese brand hasn't shared many details on what it's working on, but it appears an electric version of its hugely popular Jimny compact SUV could be on its way.
Suzuki's European product plan for 2030 revealed the outlines of its five forthcoming EVs, including one with the distinctive slotted grille design and boxy silhouette of the latest Jimny. The baby 4x4 is currently only available in the UK as a commercial van because the regular passenger car doesn't comply with emissions regulations, so an electric replacement seems a natural fit.
The rest of the line-up comprises what looks to be three crossovers or SUVs, and one ultra-compact city car or commercial vehicle. However, Suzuki hasn't confirmed which of the five models teased will be arriving first, or when its first EV will be unveiled.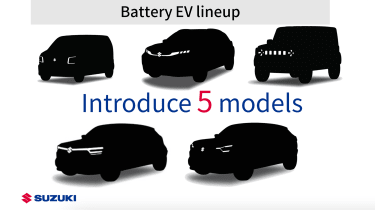 Suzuki eVX concept
Revealed in January 2023, the Suzuki eVX concept (pictured below) gives us a glimpse at one of the Japanese brand's forthcoming zero-emissions compact SUVs.
Suzuki says the eVX will "carry forward the brand's 4x4 legacy into the new electric era", and has been styled to be instantly recognisable as a Suzuki SUV. We suspect the latest incarnation of the Suzuki Jimny influenced the design as the show car's flat front end, boxy silhouette and black side cladding are very reminstant of the popular two-door off-roader.
The eVX concept measures 4.3 metres long, 1.8 metres wide and 1.6 metres tall, which means it's close in size to Suzuki's existing S-Cross family SUV. It's also roughly the same size as the road-going eVX's potential rivals – the MG ZS EV, SsangYong Korando e-Motion and Peugeot e-2008.
The eVX concept features a 60kWh battery which Suzuki says is good for a range of up to 342 miles, though that figure was measured on the modified Indian driving cycle (MIDC), not the WLTP test cycle used in Europe. No other technical details have been revealed so far, nor has it been announced what underpinnings the production eVX will use.
But, Suzuki has a partnership with Toyota which could have some influence on the eVX. Suzuki could benefit hugely from Toyota's knowledge gained from launching the bZ4X SUV in 2022, and it's possible the production eVX could share some components with Toyota's growing bZ range of electric vehicles.
Suzuki is also working with Canadian company InMotive to develop a two-speed transmission for its EVs. According to InMotive, its patented technology can improve range and acceleration in electric cars by up to 15%. The Porsche Taycan is one of the very few models that use a two-speed transmission as almost all EVs stick with a single gear.
Suzuki's president Toshihiro Suzuki said at the concept's world debut, "I am delighted to unveil the eVX, our first global strategic EV. At the Suzuki Group, addressing global warming is a priority. We are promoting a range of global measures to reduce greenhouse gas emissions."
First contact: facelifted Kia EV6 will look even more like a UFO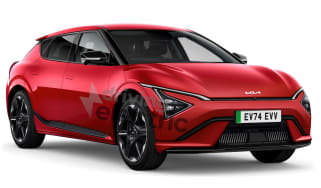 First contact: facelifted Kia EV6 will look even more like a UFO
Top 10 best electric family cars 2023/2024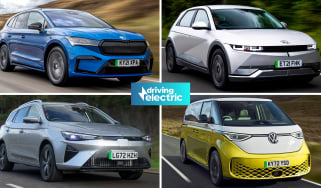 Top 10 best electric family cars 2023/2024
First contact: facelifted Kia EV6 will look even more like a UFO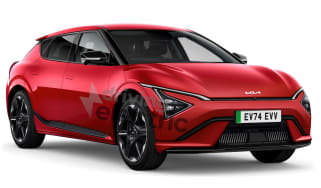 First contact: facelifted Kia EV6 will look even more like a UFO
Kia is readying an update for the EV6 crossover, which is set to include a new face and tech from the larger EV9
New Fisker Ocean Sport washes up in the UK: £36k for a 288-mile range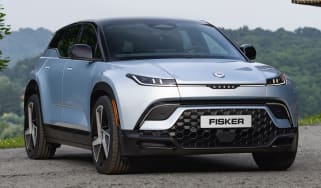 New Fisker Ocean Sport washes up in the UK: £36k for a 288-mile range
American EV startup Fisker has just launched its entry-level Ocean SUV in the UK, with a range of up to 288 miles
New Vauxhall Vivaro Electric is cheaper, yet has more range and tech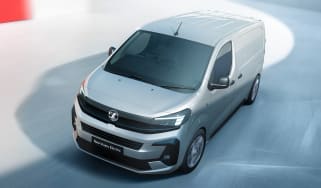 New Vauxhall Vivaro Electric is cheaper, yet has more range and tech
Vauxhall has given its Vivaro Electric panel van a mid-life refresh with a new face and some of the latest tech