First Suzuki electric car due by 2025
Japanese brand Suzuki is planning to launch its first pure-electric car within the next four years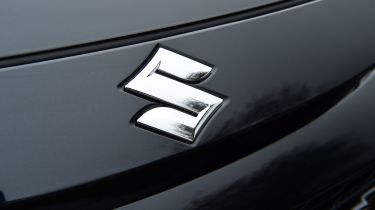 Suzuki has confirmed that it'll launch its first pure-electric car by 2025. The announcement was made by company president Toshiro Suzuki at a launch event for the latest version of the brand's S-Cross SUV, which uses a mild-hybrid petrol engine.
All of the brand's cars on sale the UK, comprising the Ignis city car; Swift supermini; Swace estate; and Vitara, S-Cross and Across SUVs, are currently offered with either mild-hybrid, full-hybrid or plug-in hybrid power, but the firm has until now given no indications of its plans for a fully electric model.
The Swace and Across are products of a partnership between Suzuki and much larger Japanese carmaker Toyota, being rebadged versions of that company's Corolla Touring Sports and RAV4 Plug-In models respectively. Although nothing has been confirmed yet, it's likely Suzuki will lean on Toyota for its transition to fully electric power, too.
The firm could simply offer a rebadged version of the recently unveiled Toyota bZ4X electric SUV (which will also appear in Subaru form as the Solterra), or it could use that car's platform and electric drivetrain to underpin something more distinctly Suzuki.
New Polestar 3 electric SUV priced from £79,845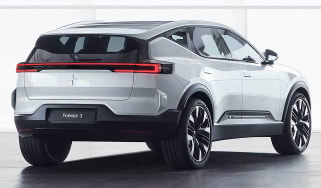 New Polestar 3 electric SUV priced from £79,845
Specs for the first Polestar SUV have surfaced online, with the Tesla Model X rival boasting a 380-mile range from its 111kWh battery
Top 10 best electric cars 2022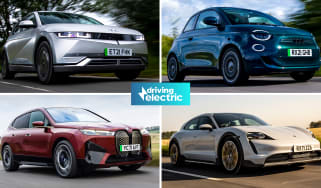 Top 10 best electric cars 2022
Here, we run through our favourite new electric cars that you can buy right now in the UK…
Top 10 best seven-seater electric and hybrid cars 2022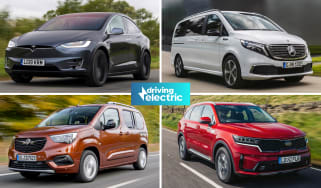 Top 10 best seven-seater electric and hybrid cars 2022
If the regular crop of electrified SUVs and family cars don't provide enough practicality for you, then take a closer look at the range of electric an…