Polestar 2 vs Tesla Model 3: range and charging
Neither car can match its punchy claimed figures, but both boast useful real-world ranges and zippy charging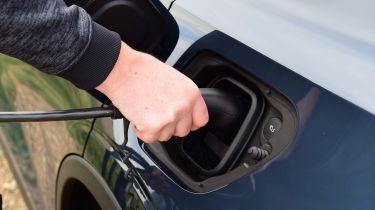 Range is top of the list for the majority of electric-car buyers, so both Polestar and Tesla have aimed high in this department. The Polestar 2 draws its power from a 78kWh battery, mounted under the floor in what would usually be a transmission tunnel in the closely related Volvo XC40. Claimed range is 292 miles, a figure that we got reasonably close to with 232 miles in mixed driving in warm weather.
The Model 3 Performance uses a smaller 75kW battery than its Polestar rival, but each has the same portion of its battery actually available for use. However, thanks to the Tesla's weight advantage – 1,847kg versus 2,198kg – it can use that capacity more efficiently. Claimed range is 329 miles, but we saw 261 miles in our mixed driving on test. Both Tesla and Polestar struggled to meet their claimed ranges, then, but each still offers an entirely usable real-world range.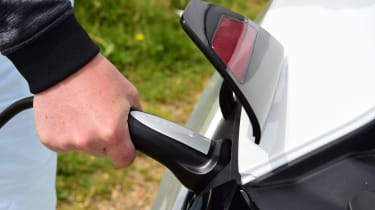 Charging
Tesla was a pioneer of fast charging speeds, so it makes sense that the Model 3 does well here. An 80% top-up from a Tesla V3 Supercharger (250kW) will take just 15 minutes, with smaller top-ups of around 75 miles doable in around five minutes. It's worth noting that you have to pay to use a Supercharger, however. If you're charging at home from a 7.4kW wallbox, expect a full charge to take around 11 hours and 45 minutes – just right for an overnight charge.
The Polestar's charging speeds top out at 150kW, at which rate an 80% charge will take 27 minutes; dropping to a 50kW charger increases this time to around an hour and a quarter. Both the Polestar and Tesla will charge fully from an 11kW wallbox in about the same time – seven hours and 45 minutes. Both come as standard with two charging cables, each of which is long enough to reach each model's rear-left mounted port whether you've parked nose or tail-first.