Kia Niro PHEV vs MINI Countryman PHEV: range and charging
The Kia has the MINI beaten on pure electric range and efficiency, although charging will take longer due to its bigger battery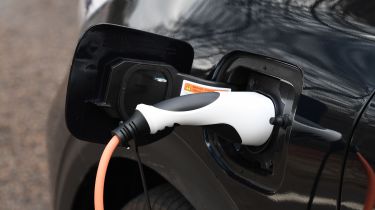 The Kia Niro PHEV uses a 1.6-litre four-cylinder petrol engine connected to an electric motor and 8.9kWh battery. It's not as powerful as the MINI, instead focusing on efficiency – arguably more important in a car of this type. The MINI uses a similar setup, with a 1.5-litre petrol engine, an electric motor and a smaller 7.6kWh battery.
On paper, the Niro returns up to 201.8mpg; getting close to this figure will require a fully charged battery and a light right foot, but it still trumps the MINI's 156.9mpg. In practice, you're more likely to see economy in the 50 to 80mpg range every day, with the Niro doing better to get into the upper end of that spectrum. It's a similar story with CO2 emissions – 32g/km from the Kia plays 40g/km in the MINI. The Korean car is the greener, more frugal choice, using its electrification in a more practical manner.
Pure electric range is important, too, and the Kia beats the MINI hands-down on paper, its 36 miles trumping the Countryman's 26. In real-life driving the difference won't be as stark, but you'll still get more fuel-free motoring out of the Kia.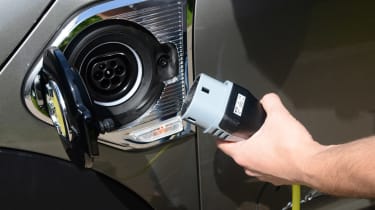 Charging
The Kia Niro PHEV supports charging at up to 2.3kW from a three-pin socket, plus Type 2 charging at up to 3.3kW from a wallbox; Kia quotes the time to a full charge from flat using the latter method as two hours and 15 minutes, but there's no official domestic socket charge time. A figure of around five hours should be expected.
The MINI can be charged in around four hours from a domestic supply, or in about two and a half hours from a 3.7kW wallbox. Both cars come with Type 2 cables as standard.