MINI Electric vs Renault ZOE: range and charging
The Renault ZOE wins the range competition, with the MINI Electric geared towards urban motorists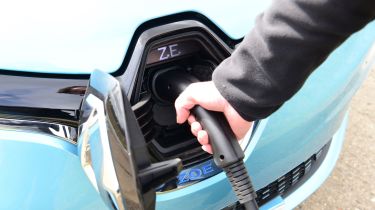 Put simply, the Renault ZOE can go further on a single charge than the MINI Electric. That's because the Renault has a larger battery, with 52kWh playing the MINI's 29kWh. The MINI is more powerful, too, with 181bhp on tap; the Renault makes do with either 107 or 133bhp depending on which version you pick. So, with less charge on board and a larger drain from its motor, the MINI is only good for 144 miles of range.
That's still plenty for most urban users, however – especially if short commutes and shopping trips are the extent of your motoring requirements. In contrast, the ZOE's 238-mile range feels like overkill in an urban setting – but opens up much longer trips as a possibility.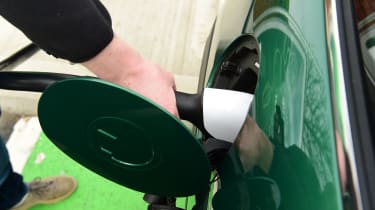 Of course, official range figures are best taken with a pinch of salt, even under the current, more accurate test procedure. Based on our on-test efficiency measured under mixed driving – 3.7 miles per kWh in the Renault and 3.6 miles per kWh in the MINI – the ZOE would have been good for 192 miles, and the MINI just 104 miles. 
Charging
The MINI comes as standard with 50kW CCS fast charging – a £1,000 option on the ZOE. In our view it's an essential feature; thankfully, the Renault's so-called 'chameleon' charger allows for charging to happen at the highest rate possible. With the UK's rapid-charging network continually improving, it makes sense to tick the box.