MINI Electric vs Renault ZOE: running costs and warranty
The ZOE is cheaper to buy than the MINI and offers more standard equipment; both cost peanuts to run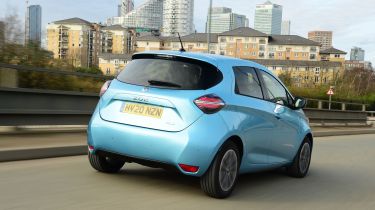 As you'd expect from small electric cars, both the MINI and the Renault cost very little to run. In our test we calculated costs based on charging from a domestic power supply at an average of 14.4p per kWh; by our reckoning, £7.92 will fully top up the ZOE's battery, while £4.69 will do the same for the MINI.
Extrapolating those figures, the ZOE – based on our test efficiency figure of 3.7 miles per kWh – will cost 4p per mile to run, while the MINI with its 3.6 miles per kWh will cost 4.5p per mile. There's not much to separate these two, then: over 20,000 miles, that's an electricity bill of £788 for the Renault, or £800 for the MINI.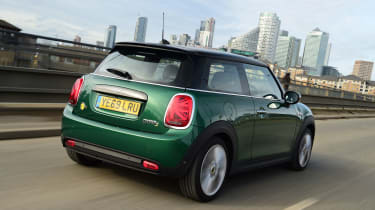 The MINI is covered by a three-year/unlimited-mileage warranty, while the Renault gets a longer five-year warranty with a 100,000-mile limit. As with most electric cars, both the MINI and Renault have separate warranties for their batteries – each gets identical eight-year/100,000-mile coverage in this case.