MINI Electric vs Renault ZOE: space and practicality
The Renault beats the MINI when it comes to both passenger and luggage space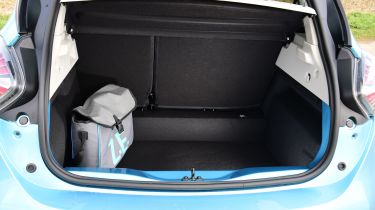 Overall, the Renault ZOE is the more practical of these two. While the MINI fulfils its brief as a stylish urban runaround, the ZOE goes a step further and feels more like a conventional supermini in terms of flexibility. The ZOE is only available with five doors, while the MINI makes do with three; access to the ZOE's rear bench is far easier and there's more head and legroom once you're in. 
There's a gulf between these two when it comes to boot space, too: the MINI makes do with 211 litres, while the ZOE gets 338. Fold the seats down and the Renault boasts 1,225 litres – far more than the 731 litres of total space in the MINI.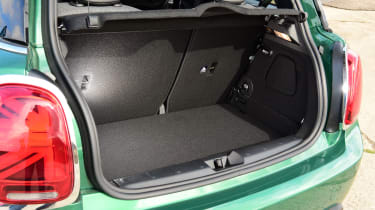 The difference between these two is entirely down to packaging: the MINI's battery is located under the boot floor, while the ZOE has its battery mounted under the rear seats. The trade-off in the MINI is restricted boot space, while the ZOE actually uses its layout to its advantage: the extra height of the rear seats improves comfort for rear-seat occupants.