Used Renault ZOE Mk1 buying guide
All the information you need to know when buying a secondhand example of the Renault ZOE Mk1, which was produced between 2013 and 2019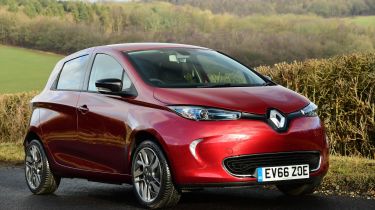 The Renault ZOE has been one of Europe's most popular electric vehicles since its launch in 2013. Back then, very few electric cars were on sale, but the ZOE has plenty of plus points anyway. It has become the ubiquitous small electric car thanks to its very low running costs, reasonable practicality and popularity. If you live in a city or simply want a small electric car for day-to-day errands, the Mk1 Renault ZOE is a strong choice.
There's no shortage of secondhand examples for you to choose from. Examples of the first-generation ZOE in particular are priced appealingly low for an electric car, but there's one thing to be particularly aware of when buying.
Renault offered this generation of the ZOE to buyers either with the battery included, or leased. Cars with the battery included are self-explanatory: the car and battery were purchased together and are sold on together. But some buyers, perhaps nervous about potential battery longevity and replacement cost, chose the second option, which meant buying the car and leasing the battery.
It's not hard to understand why. Under the lease deal, Renault promised to take care of the battery should there have been any problems. However, electric-car batteries are turning out to have greater longevity than many expected, so leases like this aren't really offered any more. More pertinent to used-car buyers is that a cheap secondhand ZOE may also come with a monthly battery-lease bill – meaning the total cost of ownership may be more than buying the car and battery outright.
Of course, those used to paying for their car in monthly instalments may be happy with this arrangement. The cost varies depending on the length of the lease, whether it's the standard or high-power battery and how far you drive per year. Monthly fees started at £49 and rose to £110. At which point, you won't be saving much money compared with the cost of filling up a petrol car. Also, it's possible to 'buy out' the lease on a used ZOE by contacting Renault UK's finance arm.
Battery aside, there aren't many obstacles to overcome. The ZOE is more spacious inside than the similarly sized Renault Clio, both for passengers and luggage. It's also good to drive, but of more relevance is its range. Early examples claimed a 130-mile range, which grew to 149 in 2015. In 2016, the Z.E. 40 joined the range, claiming 250 miles on a charge. Renault is transparent with its real-world mileage, so, depending on temperature, you can expect around 70 or 150 miles from the standard and Z.E. 40 respectively.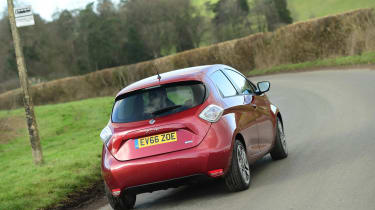 History
The Renault ZOE hit showrooms in June 2013, boasting all the technology you'd expect: brakes that can top up the batteries, an 89bhp motor providing nippy performance and 'programmable pre-conditioning' that allows you to warm the interior while the car is still on charge to reduce the air-conditioning drain on the battery. Three trims were available from launch: Expression, Dynamique Zen and Dynamique Intens.
Partnership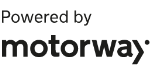 Need to sell your car?
Find your best offer from over 5,000+ dealers. It's that easy.
The ZOE was one of the first successful mainstream electric cars. Renault was keen to push electric cars, with the ZOE being sold alongside the Renault Twizy quadricycle and Fluence saloon. The latter used a similar powertrain to the ZOE but had a much heavier body and a larger price tag. The Fluence was rare back then and is even rarer now, with only a few hundred sold in the UK. The smaller ZOE was sold in much bigger numbers.
In 2015, the ZOE range was updated and the ability to buy the car and battery outright was introduced. These cars' trims are prefixed by the letter 'i'. The updates also saw a new, more powerful 'R240' motor introduced, promising a real-world range of between 71 and 106 miles on a charge. Trims were renamed to Expression Nav, Dynamique Nav and Dynamique Nav Rapid Charge. The latter retained the old motor, while the others gained the new version. The ZOE has never wanted for equipment: all come with R-Link sat nav operated through a seven-inch touchscreen, as well as climate control, keyless entry, Bluetooth and cruise control.
In November 2016, a flagship Signature Nav trim was launched and the high-capacity 40kWh battery was made standard on all but entry-level Expression cars (which retained the 22kWh battery available from launch). February 2018 saw a new motor introduced, some 15bhp more powerful than its predecessor. Android Auto was also introduced at this point. In late 2019, a facelifted ZOE was introduced, with a much-improved interior and greater range. Strong residual values and confidence about battery longevity meant Renault decided to stop offering battery leasing at this point.
Which one should I buy?
Your main point to consider is whether you want to buy or lease the battery. There are no hard-and-fast rules here – do whatever suits you. Cars with a battery lease are cheaper to buy (as they were new), reflecting the extra ongoing cost. Leasing costs depend on the length of the lease and the number of miles you travel a year. Low-mileage drivers will pay £49 a month, although costs can be as high as £110.
If you want to buy the battery outright, you'll be looking at a car built in 2015 or later. These are more expensive because they're newer, but also because they're in higher demand from buyers looking to reduce their monthly outlay. Before making a firm decision, run some calculations based on the cost of the car, your annual mileage and how long you're likely to own the car for.
Note that it's also possible to 'buy out' the battery lease on a Renault ZOE by paying a one-off lump sum. You'll need to ask the dealer selling the specific car you're looking at, or the UK arm of Renault Finance, to find out the exact cost of this in each case.
Early models offer less range from a charge, but these will be fine if you expect to be predominantly travelling around town. If you need a longer range, or aren't able to charge at home after every journey, a model with a larger battery will be a better choice.
You can buy a Renault ZOE from less than £5,000.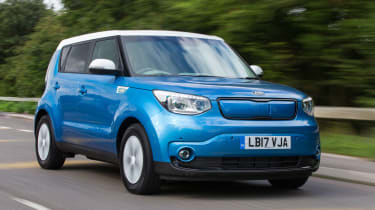 Used Renault ZOE alternatives
Like-for-like alternatives for the Renault ZOE are few and far between: back when the Renault was originally on sale, there weren't anywhere near as many electric cars on sale as there are today. The closest match size- and price-wise that you'll find is the Mk1 Kia Soul EV small SUV, which boasted a similar size and range to the Renault. Finding one may be tricky, though, as it wasn't anywhere near as popular when new as the ZOE. The BMW i3 is also worth having on your radar, though pickings will likely be very slim for buyers on tighter budgets.
If you're open to looking at larger used electric cars, the Mk1 Nissan Leaf is a worthy shout. It's a family hatchback, so it's a bit bigger than the Renault, but you should find quite a few used Leafs on sale in similar price ranges to the ZOE. Most Leafs are available to buy outright, but some offer a lease option. Again, do the sums before you commit. 
The other main rival at this price is the very rare Renault Fluence. It's cheap to buy, is mechanically similar to the ZOE, but only comes with a battery lease option and looks awkward. What's more, your chances of finding one are slim.
What to look for
Charging: Depending on the power rating of the charger used, replenishing the ZOE's batteries will take between one and nine hours. One of the biggest disappointments with the ZOE is that it charges slower than rivals like the Leaf, which will accept a 50kW rapid charge; Even the updated 2018 'Quick Charge' ZOE will only charge at 43kW at most. Still, if you're rarely going to rely on public charging, this shouldn't put you off.
Spare tyre: Or lack thereof. The ZOE comes with a compressor and a can of tyre sealant. This has a shelf life, so check it's in-date.
Wheel change: You can't change the ZOE's wheel yourself. Renault says this is because there's a risk of damaging the battery pack, located under the floor, when you jack it up.
Rattles: A common complaint among ZOE owners is rattles when driving over bumps. In reality, there are no more rattles in a ZOE than any other car, it's just they're more noticeable as it's so quiet to drive. Some can be traced to the bootlid's locking mechanism or hinges and can be fixed with a bit of grease.
Interior space: While the ZOE is spacious, rear legroom is a bit limited. It's fine for children, but check there's enough space if adults are going to sit in the back regularly.
Running costs
Owning a Renault ZOE shouldn't cost the earth. Like with other electric cars, your journeys will cost a fraction of what they would in a petrol or diesel car. There should be no shocks when it comes to servicing, either; this needs to be carried out every 12 months or 18,000 miles. Services alternate between minor and major and cost around £80 and £160 respectively.
Brake fluid needs to be changed every four years, but at £40 it won't break the bank. There are two important points to note, though. Unless you have an electric-car specialist nearby, you'll probably need to get your ZOE serviced at a main dealer. However, not all Renault dealers are set up to work on electric cars, so check for your nearest before you buy.
As it's an electric car, the Renault ZOE Mk1 is currently exempt from paying Vehicle Excise Duty, but this is set to change from 1st April 2025. Even then, most used ZOEs will still be very cheap to tax, though the exact amount will depend on when it was first registered. All used ZOEs registered before 1st April 2017 will be moved to the Band B rate (currently £20 per year), whereas all ZOEs registered from 1st April 2017 onwards will be liable for the standard annual rate (currently £180).
Recalls
To date, five recalls have been announced for the Renault ZOE Mk1. The first concerned 999 cars built before March 2016, over a fault that could reduce the efficiency of the brakes. Another recall affected 561 cars built from July 2015 to January 2016 and concerned the parking brake. The third, announced in February 2018 concerned 218 cars fitted with the incorrect accelerator pedal which could get stuck under the floor mat, and in June 2018 a further 360 vehicles were recalled for a new parking brake fault. The final recall, issued in March 2018, provided a fix for 23 ZOEs built in 2017 with cracking front wheel hubs.
Owner satisfaction
The Renault ZOE has enjoyed a run of good form in our Driver Power ownership survey. It placed fifth in 2015 for overall satisfaction, rising to second place in 2016. Those performances were driven by pleasing ownership costs and ease of driving, although it placed 106th for reliability out of 150 cars.
In our 2023 ranking of the top 16 electric cars to own, the ZOE came last – which might not be the thing prospective owners will want to hear. It did manage to squeeze into the top 10 in terms of reliability, though.
Electric Renault 5: prices, 2024 launch date and teaser images of the MINI Cooper rival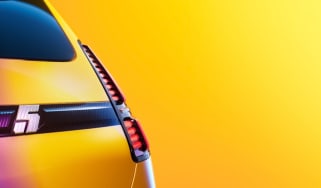 Electric Renault 5: prices, 2024 launch date and teaser images of the MINI Cooper rival
New official teaser pictures for Renault's electric supermini confirm the 5's reveal in February 2024
Big price cut: Electric Renault Megane prices slashed in time for Christmas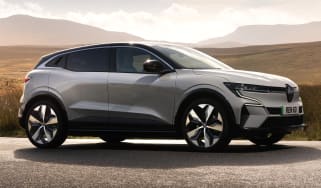 Big price cut: Electric Renault Megane prices slashed in time for Christmas
Renault Megane E-Tech gets a price drop of up to £3,500, bringing the starting price to just £34,495