Surge in demand for used hybrid and electric cars
Sales up 28.6% in third quarter of 2018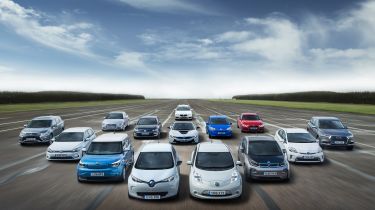 British used-car buyers are increasingly turning to low and zero-emissions vehicles, according to the latest secondhand sales figures from industry body the Society of Motor Manufacturers and Traders (SMMT).
The third quarter of 2018 saw sales of these cars jump 28.6% compared to the same period in 2017, with a total of just under 30,000 electric, plug-in or hybrid used cars changing hands. Used electric-car sales specifically went up 8.3%.
Petrol and diesel continues to dominate however, with models powered by these fuels making up 98% of the over two million used cars sold in the quarter. Overall used-car sales dipped slightly year-on-year, with a 2.1% decline in the third quarter of 2017 compared to the third quarter of 2018.
Mike Hawes, the SMMT's chief executive, said: "It's encouraging that the UK used-car market has remained solid in the third quarter of the year, and good news that there's growing enthusiasm for alternatively powered vehicles.
"The right policies and incentives from government are needed to encourage new-car buyers to take up the latest, cleanest petrol, diesel and electric models that best suit their driving needs. This would be the best way for these advanced technologies to filter through to the used market, helping to accelerate fleet renewal to improve air quality and meet climate change goals."
Find out more about buying a used electric or hybrid car and check out our secondhand buying guides on the Renault ZOE, Honda CR-Z, Toyota Prius Mk3, Mitsubishi Outlander PHEV, Nissan Leaf Mk1 and Lexus CT 200h.
First contact: facelifted Kia EV6 will look even more like a UFO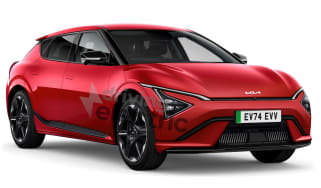 First contact: facelifted Kia EV6 will look even more like a UFO
Kia is readying an update for the EV6 crossover, which is set to include a new face and tech from the larger EV9
New Fisker Ocean Sport washes up in the UK: £36k for a 288-mile range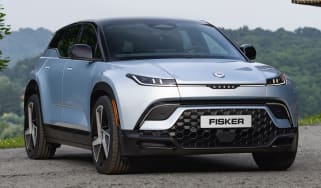 New Fisker Ocean Sport washes up in the UK: £36k for a 288-mile range
American EV startup Fisker has just launched its entry-level Ocean SUV in the UK, with a range of up to 288 miles
Electric Renault Twingo revealed as £17k rival to Citroen e-C3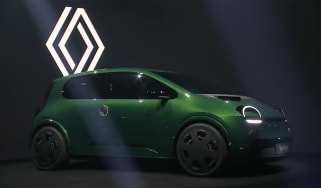 Electric Renault Twingo revealed as £17k rival to Citroen e-C3
Renault has unveiled its smallest EV yet; a sub £20k city car with a claimed high level of efficiency