Is buying a used electric or hybrid car a good idea?
Buying a used electric or hybrid car can save you a lot of money, but there are things to look out for before taking the plunge...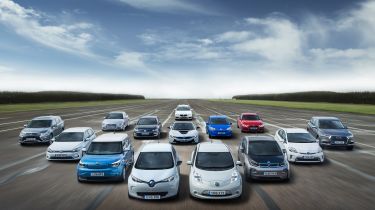 If you're thinking about buying a used electric or hybrid car, you're in luck: the used market is growing steadily, with thousands of cars available now that electrified vehicles have been around for a few years. Like any other used car there are a few pitfalls to look out for, but a little research will ensure that you buy the right car for your needs.
Do you need an electric car and does one suit your driving needs?
Think about the kind of daily driving you will do in a hybrid or electric car. If you're going fully electric, what kind of mileage will you be doing and where will you charge the vehicle? These are some of the big questions to answer.
Early electric vehicles come with a smaller range than the latest models. It's also worth remembering that a used electric vehicle is likely to have a smaller range than when it was new, as batteries degrade over time: for example, the first-generation Nissan Leaf will have a realistic range of about 90 miles.
If the kind of driving you do is suitable for an electric vehicle, then there is the question of where and how to charge it. Do you have access to off-street parking, garage or driveway that will allow you to plug the vehicle in overnight? If not, are there any public charging points that will give you the convenience you need?
It's also worth consider what charging infrastructure there is on the longer journeys you may do from time to time, such as visiting family and friends or going on holiday. Even if you only travel longer distances once or twice a year, you will need to evaluate if an electric car has enough range for the trip.
Hybrids do not come with the same restrictions, but it's still worth thinking about whether or not one would suit you. If your commute involves many motorway miles, or you're required to cover long distances for your work, a hybrid may not the best used purchase. However, if you drive mostly short journeys and you can charge up conveniently, a plug-in hybrid or electric car will be ideal.
What to look for in a used electric car or hybrid
One of the big checks to make is the battery. Make sure you see how much range is indicated when the battery is fully charged, as this will give you a good idea of how healthy the cells are.
A higher mileage battery may not necessarily be worse than a lower mileage battery – how the car is driven and charged also makes an impact on the battery life. Ask questions about how the owner charges their car: very frequent fast- and rapid-charging will likely degrade a battery's overall capacity more quickly than the slower 7kW charging speeds delivered by most home wallboxes. Occasional use of quicker public charging points should not be a concern, however.
Something else that can accelerate wear on batteries is the level they're allowed to drop to between charges. If an owner frequently lets the cells deplete to almost 0% before topping up to 100% again, this will be less healthy in the long-term than sticking between 20 and 80%.
Partnership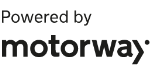 Need to sell your car?
Find your best offer from over 5,000+ dealers. It's that easy.
Be sure to conduct the usual checks, too: ensure the on-board electronics all work, check the condition of the tyres and whether the bodywork has any scratches. Service and MoT history (if applicable) should be inspected as well.Again, this is only a rule of thumb to help guide your purchase. Electric cars that go through regular charging cycles fare much better than was thought possible even a handful of years ago. Also, make sure to check whether the owner has the battery on a lease or if he or she bought the car outright with the battery included.
Battery lease explained
A couple of manufacturers give new car buyers the option to lease the battery in their car, as opposed to buying it outright with a warranty that guarantees a certain level of performance for a set mileage or amount of time. This means the vehicle and battery are effectively leased separately with two different payments. For the Renault ZOE – one of the few cars that offers a battery leasing scheme – payments start from around at £50 a month, with the up-front cost of the car reduced as a result.
The benefit of a battery lease is that it protects the owner in case the battery has to be swapped or repaired if it goes below a certain level, however you'll need to do the sums to work out if this will be cheaper in the long-term.
We've had a ride in the new electric MG Cyberster and it's NOT what we first thought…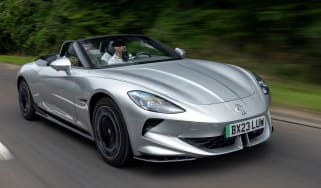 We've had a ride in the new electric MG Cyberster and it's NOT what we first thought…
The MG Cyberster is due to go on sale next year with up to 536bhp and scissor doors – and we've already had a ride in it
Has the UK given up on EVs? New government 'Plan for Drivers' says no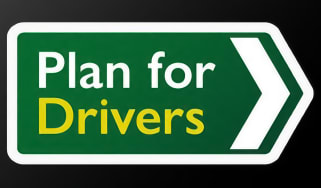 Has the UK given up on EVs? New government 'Plan for Drivers' says no
UK government has announced a new 30-point manifesto which, in part, focuses on electrifying Britain's roads