Used Honda CR-Z buying guide
The complete guide to buying a used example of the Honda CR-Z hybrid sports coupe, produced between 2010 and 2016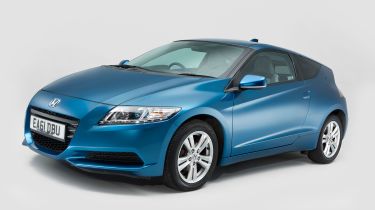 If you're looking for a used hybrid car, a secondhand Honda CR-Z is one of the quirkier options you can find for sale on the UK market. While there's certainly plenty of examples of the Toyota Prius floating about, the Honda CR-Z's status as a small, sporty coupe makes it a more unique proposition, and much less likely to have led a hard life as an Uber vehicle. That said, its sportier character does mean it's nowhere near as practical as more mundane used hybrid cars.
The Honda CR-Z is an interesting car in many aspects – it came available with a manual transmission, not an automatic, which is very unusual for a hybrid. This makes a used Honda CR-Z an attractive choice for keen drivers who want to combine its frugal fuel economy figures with a slightly more engaging drive than most hybrids can offer.
Although that seems an appealing combination on paper, the CR-Z wasn't exactly a roaring sales success: Honda only managed to shift 4,300 of them during the six years it was on sale in the UK. Its lack of practicality does limit its appeal somewhat, with the result that used examples can be picked up for small money.
For the same reason, you may have to travel some distance to find your perfect CR-Z, but the upside is these cars tend to be owned by enthusiasts, who look after them properly and maintain them on schedule. They tend not to cover very high mileages, either.
Entertaining to drive, smart to look at and rare enough to turn heads – there's a lot to like about the CR-Z. On the downside, it's really not practical, with a very small boot and two back seats that aren't quite big enough for adults to sit comfortably in. The ride is also quite firm on rough roads and rear visibility isn't great, plus, while this car handles sweetly, it's not exactly bursting with power, especially compared to turbocharged hot hatchbacks.
History
The fact that the Honda CR-Z sold in such small numbers is likely why it didn't change much throughout its life. It was around for six years, launching in 2010 with production ending in 2016. It was available in a number of trim levels, but given there was just one generation of the CR-Z, choosing the right model for you should be fairly straightforward.
The original trim levels available when the Honda CR-Z first hit showrooms were S, Sport, Sport-T and GT. Just one engine was available which made things simple: a 112bhp 1.5-litre petrol assisted by a 14bhp electric motor for a total output of 122bhp. An important thing to note is the fact that the motor works alongside the engine, rather than instead of it, so the car can't be driven using its electric motors alone.
November 2011 saw the arrival of a faster version tweaked by Honda's Mugen performance division. The Mugen version has a sprightlier 0-62mph time of between 9.9 and 10.1 seconds depending on the trim.
Partnership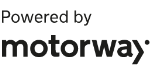 Need to sell your car?
Find your best offer from over 5,000+ dealers. It's that easy.
The CR-Z underwent a mild facelift in January 2013 increasing the engine power to 119bhp, and the electric motor's power to 20bhp. There were also added exterior paint options and the metal-hydride battery was replaced by a more sophisticated lithium-ion unit.
Which one should I buy?
If your budget can stretch to it, go for a post-2013 model, as its lithium-ion battery is more durable and efficient, so it can store more energy. There are two downsides, though – those batteries are more expensive to replace, and of the 4,292 CR-Zs sold in the UK, just 515 came so-equipped. Otherwise, it's a case of choosing the trim level that suits your needs and budget. The most basic S spec is rare, and aside from 16-inch alloy wheels, climate control and an electronic stability programme (ESP), wasn't particularly well appointed.
The Sport is more appealing, with its power-folding door mirrors, rear parking sensors (a boon, because the rear visibility isn't great), stereo controls on the steering wheel, ambient interior lighting, tinted glass and a subwoofer for the stereo. Sport-T added Bluetooth connectivity and sat nav. Top-spec GT cars boast leather trim, heated front seats, automatic windscreen wipers and a panoramic glass roof.
Used Honda CR-Z alternatives
The bottom line is there aren't any. There were a few small coupes available at the time, such as the Audi TT, Volkswagen Scirocco, Peugeot RCZ and Hyundai Veloster, but none of these were available as a hybrid. However, it's not all bad if you're looking to eke out every drop of fuel in a sporty coupe. While the Hyundai and Mazda are petrol-only, there are diesel versions of the TT, Scirocco and RCZ – all three of which offer more space than the CR-Z, too.
What to look for
Economy: While the Honda CR-Z claims 56mpg officially, most owners get around 45mpg, which is closer to what you'd achieve in one of its diesel alternatives.
Bootlid rattles: Some CR-Z owners report the bootlid rattling where the upper edge taps against the bodywork. Sticking draught excluder along the edge is a cheap and easy way of quieting things down.
Rear seats: The Honda CR-Z has two rear seats, but they're only suitable for small children. Some owners have taken to folding the rear seats down to grow boot space from 225 to a reasonable 401 litres, treating the car as a two-seater.
Rear visibility: Dirt sticks to the lower section of the screen, and while the rear boot spoiler might improve aerodynamics and fuel economy, it obscures rear and rear three-quarter visibility. This is less of a problem on Sport, Sport-T and GT models, which come with rear parking sensors, although they don't solve the blind spots that make joining dual-carriageways tricky.
Interior: The low-slung seating position means headroom is good, and adds to the sporty feel.
Running costs
Honda CR-Z owners enjoy cheap road tax and low fuel bills. Servicing may cost a little more, as some independent garages may be reluctant to work on a hybrid. Service intervals are every 12 months or 12,500 miles, and the services alternate between minor and major. Owners don't have to worry about changing the timing belt, as the CR-Z has a maintenance-free timing chain. However brake fluid needs replacing every three years/37,500 miles, and the coolant replaced at 10 years/125,000 miles (and five years/62,500 miles after that). Neither job will break the bank, though.
Recalls
Only one Honda CR-Z recall was issued, affecting around 3,000 cars built between December 2009 and June 2011. Software bugs in the engine computer (ECU) could cause the car to move forward or backwards if it were to stall, but a simple software update cured the problem.
Owner satisfaction
Too few Honda CR-Zs are on the road to gather reliable data to plot owner satisfaction, but Honda frequently scores strongly in the Driver Power customer satisfaction survey.