Used Toyota Prius Mk3 buying guide
All you need to know when buying a secondhand example of the Toyota Prius hybrid (2009-2016)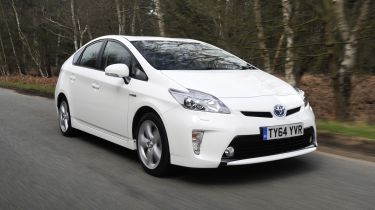 The Toyota Prius has become synonymous with greener motoring since the first-generation model debuted in Japan in 1997, and in the UK from 2000. The Prius offers you a comfortable, efficient and fuss-free way of reaping all the benefits full hybrids have to offer.
Currently the Prius is in its fourth generation, introduced in 2016, but this guide focuses on the third-generation model, which was produced from 2009 to 2016. It's now quite affordable, and Toyota's reputation for reliability means that even older and higher-mileage examples can be bought with confidence (provided they have a service history, of course) — that's why we featured the Mk3 Prius on our list of best cheap hybrid cars. 
The third-generation Prius improved on the second-generation model in many ways: it was more powerful, more efficient, more comfortable, emitted less CO2 and was larger and quieter inside. It holds up well even against hybrids available to buy new now.
The Toyota Prius Mk3 is powered by a 1.8-litre petrol engine that was newly introduced for this model. It was a major upgrade on the 1.5-litre that came before. Greater power means it doesn't have to work as hard at higher speeds, so Toyota reckons it's 10% more efficient at motorway or A-road cruising speeds. Officially, this Prius can return over 72mpg fuel economy, although something like 50 or 60mpg is more common in the real world. Its CO2 figure of 89g/km means it's exempt from road tax, too.
The standard hybrid Prius is able to manage a couple of miles using its battery alone at the most. It's more there to provide the petrol engine with extra oomph, helping to eke out every extra mile per gallon. Should that be a deal-breaker, a plug-in hybrid version went on sale in 2012, boasting an all-electric range of about 14 miles and CO2 emissions of just 49g/km. It was a slow seller and the majority of used Prius models are the standard hybrid.
History
The Mk3 Prius launched in 2009 in T3, T4 and T Spirit trims, all of which were pretty well equipped, although later that year an LED Tech Pack was available as an option, with automatically-operating LED headlights.
In June 2010, a small number of plug-in hybrid version arrived in the UK as part of a trial, but were used for demonstration purposes, rather than for customer orders. A month later, a Safety Pack option was made available which featured autonomous emergency braking, and are worth seeking out on the used market.
A 10th Anniversary edition went on sale in October 2010 with new bodystyling and a black leather interior. Based on the T Spirit trim, just 1,000 were available and were finished in either black or white paint.
January 2012 saw the introduction of a facelifted model with revised looks and improvements to the suspension and steering, plus a new Plug-in Hybrid version. Toyota's Touch & Go Plus infotainment system became an option on T3 and T4 models and standard on the T Spirit. It offered Bluetooth, a reversing camera and online connectivity features.
Which one should I buy?
All models featured the larger, 1.8-litre petrol engine, and came with a large seven-inch display for the infotainment functions and trip computers, a head-up display, electric windows and mirrors, air-conditioning and electric driver's seat lumbar adjustment. T3 models added cruise control keyless entry for all doors, not just the driver's door, an upgraded audio system with Bluetooth and larger alloy wheels.
Partnership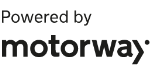 Need to sell your car?
Find your best offer from over 5,000+ dealers. It's that easy.
T Spirit models gained automatic headlight levelling and the Navigation Pack, which included sat nav, a hard-disk-based music library and a rear parking camera. It also unlocked optional solar-powered ventilation and a remote air-con system.
Post-2012 models are worth seeking out as they have a number of incremental improvements, and T Spirit, or T3 and T4 models with the optional Touch & Go infotainment system are worth sniffing out.
Alternatives
The three most credible contemporaries were the Lexus CT 200h, Honda Insight and Vauxhall Ampera – three models which can all be described as hybrids, but had very different approaches.
The Lexus is the sister car to the Prius, and outlived it by several years. The mechanicals are virtually identical, but it's all wrapped up in a rather more upmarket body. Despite the lovely interior, the CT isn't any nicer to drive than the Prius – in fact the ride is far more firm – plus it has a smaller boot.
The second-generation Honda Insight is another strong rival, offering comparable space and fuel economy. Unlike the Prius, Honda's approach was for the electric motors to always support the engine, so it can't run in an all-electric mode. It didn't feel quite as upmarket as the Prius, either.
The Vauxhall Ampera is the rare and quite leftfield alternative. It sold in tiny numbers, but was close to its rivals in all the important areas. The main difference was its engine, which serves as a generator to charge the battery when its charge is depleted. This 'range extender' approach means the engine never directly powers the wheels.
What to look for
Spare wheel: To keep costs and weight to a minimum, Toyota doesn't provide a spare wheel of any kind with the Prius – not even a space saver. Instead, you get a tyre repair kit.
Efficiency: Most people buy a Prius for its spectacular fuel economy, but don't assume you'll automatically get close to the official 72mpg – especially if you often drive on motorways.
Sat nav: The factory-fit sat nav in pre-2012 models isn't very user-friendly, while updating it can be costly and time-consuming. The Touch & Go system fitted in later cars, or an aftermarket system are much better option.
Noise: Rattles from the dashboard are common, and getting rid of them can be impossible.  Squeaks are more obvious than in other cars as the Prius is so quiet on the move.
Interior: The interior looks hi-tech, but some of the plastics aren't in keeping with the steep price tag. Interior and boot space are excellent, though. Keep the rear seats in place and the boot will swallow 445 litres; fold them and this increases to 1,120 litres.
Battery: While the Prius's battery is designed to last the life of the car it's worth remembering the warranty on the hybrid components and battery last for five years or 60,000 miles on the earlier Mk3 models. Post May-2010 models have a five-year/100,000 mile hybrid component warranty and an eight-year/100,000 mile battery warranty. Oddly in 2014 the battery warranty was reduced back to five years. It is also possible to receive up to 11 years warranty on a Prius battery provided the car has been subject to a yearly (or 10,000 miles, whichever comes first) check by a Toyota dealer.
Running costs
Toyota Prius servicing isn't the cheapest, and cycle through what Toyota calls Intermediate, Full and Full+, costing around £190, £340 and £400 respectively. They cover all parts of the car to varying degrees. There aren't that many independent garages outside of the dealer network who are capable of giving a hybrid a full service, much less working on any of the hybrid-related components.
Fortunately, there's no cambelt to worry about, and the air-con only needs regassing when necessary, not at set periods. Anti-freeze needs changing every 100,000 miles, or ten years and brake fluid needs replacing every two years. None of this is particularly expensive.
Recalls
There have been a number recalls affecting the third-generation Toyota Prius. The most recent concerned a fault that could stall the car when entering a failsafe mode, affecting 55,000 cars in the UK.
Two others concerned part of the charging system called the inverter: cars built between 2009 and 2014 and then between 2013 and 2014 could find the inverter overheating for different reasons, although both cured by software fixes. Cars built between 2008 and 2012 were recalled for a faulty curtain airbag and 2006-2012 cars were recalled for a potential fuel leak risk.
Around 700 cars built between 2015 and 2016 were recalled for a potential airbag fault and 1,400 cars built between 2012 and 2015 were the subject of a faulty fuse investigation which could result in a loss of some or all power. A further recall affected 4,600 cars for a parking brake fault.
Owner satisfaction
The third-generation Toyota Prius is proving a popular and dependable car among its owners. It ranked eighth in our sister title Auto Express' 2018 Driver Power survey for used cars. Around a fifth said they'd had problems, although few were serious. Owners are also keen on the car's running costs, spacious interior and the smoothness of the car's CVT automatic gearbox.
Top 10 best used hybrid cars 2023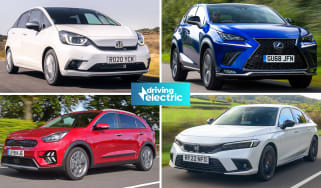 Top 10 best used hybrid cars 2023
MINI Cooper Electric: pricing and specs for British-built electric supermini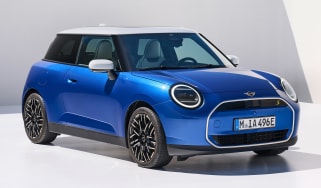 MINI Cooper Electric: pricing and specs for British-built electric supermini
MINI's latest electric hatchback introduces a revolutionary interior design, as well as larger batteries to provide a 250-mile range
Tesla Cybertruck: pricing and specs for Elon Musk's electric pickup truck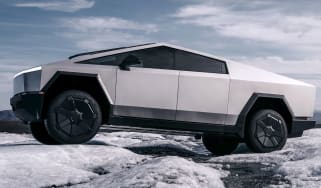 Tesla Cybertruck: pricing and specs for Elon Musk's electric pickup truck
The Tesla pickup truck is now on sale, with a range of up to 340 miles and a starting price of just over $60,000
Electric Renault 5: prices, 2024 launch date and teaser images of the MINI Cooper rival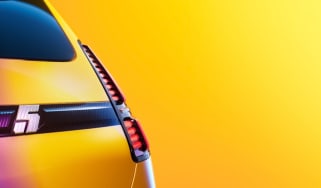 Electric Renault 5: prices, 2024 launch date and teaser images of the MINI Cooper rival
New official teaser pictures for Renault's electric supermini confirm the 5's reveal in February 2024