Squad solar-charged electric city car gets upgrades ahead of launch
Feedback sees optional half or full doors added, along with option of air-conditioning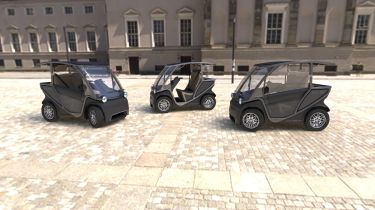 Dutch startup Squad Mobility has announced revisions to its solar-charging city car, with half or full doors now available on the zero-emissions urban quadricycle. This is in response to feedback on the initial design of the Renault Twizy-rivalling vehicle, which was unveiled in November 2019.
The Squad (the name is short for 'solar quad') carries two people and has a maximum speed of 28mph (45kph). Pricing starts at around £5,000 (€5,750) before VAT, while the manufacturer is also developing subscription and leasing models with a target cost of around £88 (€100) per month. Deliveries are set to begin in the last quarter of 2021; both individuals and 'shared mobility' companies are seen as potential customers.
The manufacturer reckons that the car is able to take enough power for 12 miles (20 kilometres) of driving per day through its solar roof, depending on weather conditions, with the average daily mileage for a 'microcar' user in the EU being 7.5 miles (12 kilometres).
If solar charging is insufficient, the car can also be topped up from a regular three-pin domestic power socket, or the batteries can be swapped out for freshly charged ones (as is common practice with electric scooters and mopeds). Squad also plans to offer a more powerful version in due course, with a top speed of 50mph (80kph).
A two-square-metre footprint means four Squads will fit in a typical parking space, while the vehicle can also be equipped with a compartment behind the driver and passenger seats for carrying a limited amount of cargo.
If the full-door option is selected the car is equipped with air-conditioning, which Squad says is a unique feature for a vehicle of this size and price point. Both door options are also removable by the user if weather and road conditions make open-air motoring more appealing.
Squad's Robert Hoevers said: "We offer both half doors for increased safety and protection from water splashes, as well as full doors for full weather protection, comfort and the possibility to completely lock the car for theft prevention."Full doors also give protection from nearby exhaust emissions and we also noticed an increased demand for full doors because of the current coronavirus crisis."
Squad isn't the only Dutch company working on an electric car with solar charging capability: Lightyear has announced its One four-door coupe, which is a full-size luxury car at a much higher price point than the Squad. Squad's co-founder Hoevers and Chris Klok are former Lightyear employees. Mainstream manufacturers are getting in on the 'urban mobility' act, too, with vehicles such as the Citroen ami and SEAT Minimo.
New Fisker Ocean Sport washes up in the UK: £36k for a 288-mile range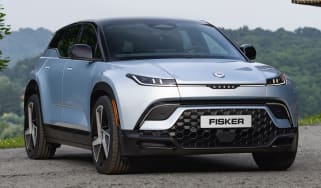 New Fisker Ocean Sport washes up in the UK: £36k for a 288-mile range
American EV startup Fisker has just launched its entry-level Ocean SUV in the UK, with a range of up to 288 miles
Big price cut: Electric Renault Megane prices slashed in time for Christmas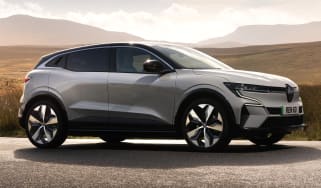 Big price cut: Electric Renault Megane prices slashed in time for Christmas
Renault Megane E-Tech gets a price drop of up to £3,500, bringing the starting price to just £34,495