Lightyear One solar electric car: track testing to begin soon
Solar-electric Lightyear One with claimed 450-mile range will become available towards the end of 2021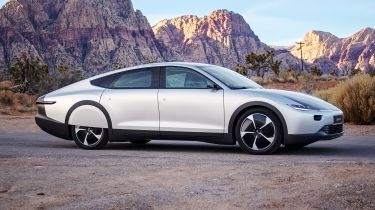 The Lightyear One – a solar-electric car being developed by a Dutch start-up company – is set to begin track testing soon, before the ultra-aerodynamic solar-electric car goes on sale later this year. 
Production of a 946-strong run of Ones is set to begin in 2021, with its provisional price given as €149,000 (£129,000). However, Lightyear expects to be capable of building up to 100,000 units a year by 2023, by which time entry-level cars will cost from around €50,000 (£43,500). "We are convinced that this is the path to accelerate our scale, live up to our full impact and take our responsibility: Clean mobility for everyone, everywhere" said Lex Hoefsloot, Lightyear's CEO.
In late 2019, the company claimed that the Lightyear One had set a record for low-drag aerodynamics: it recorded a drag coefficient of less than 0.20Cd, giving the One "a newly established record in aerodynamics". The company says it'll reveal the exact figure when the car's development programme has finished, but it believes the car will be "the most aerodynamic car available on the market" when it goes on sale. The recently unveiled Mercedes EQS luxury limousine currently holds the record as the most aerodynamic production car, with claimed drag coefficient of 0.20Cd exactly.
Efficient aerodynamics are key to maximising range, with Lightyear targeting a range of 450 miles for the One. For comparison, the Kia e-Niro achieves its 282-mile range with a drag coefficient of 0.29Cd. The company has applied a philosophy of 'ultra-efficiency' in designing the car, with designers working to make it as light as possible in order to extract extra range from a relatively small battery.
The Lightyear One will also use bespoke Bridgestone Turanza Eco tires, specifically developed for use on the One. Bridgestone has reduced the weight of the tires and designed new tread patterns for reduced rolling resistance and to maximise range. 
While the One is primarily charged by plugging in like any other electric model, it also incorporates roof-mounted solar panels in order to boost range and cut down on the amount of stationary plug-in charging required. Lightyear estimates the One would only need to be plugged in 25 times a year if covering 12,000 miles per year in the UK, compared to 54 times a year for a Tesla Model S P100D.
According to Hoefsloot, when solar charging is unavailable due to poor weather, the One's efficiency means it can effectively add more range during a set amount of charging time than many other electric cars. "You can charge up to 400km [just under 250 miles] per night from an ordinary 230V socket," he said.
In typical Dutch weather, the One is expected to be able to drive for around 5,000 to 6,000 miles over the course of a year using energy from the sun. Its battery gives it a range of nearly 450 miles on a full charge, according to the WLTP test cycle.
A calculator on the company's website lets you enter your location and find out how much of your annual driving could be done using power from the sun. For a driver in London doing around 12,000 miles a year, it estimates that 41% of the annual mileage could be completed on solar charging.
Late in 2018, Lightyear announced a partnership with Leaseplan to make its car available for both lease and purchase when it launches. The company has also opened a production facility in Helmond in the Netherlands. The Lightyear One can be reserved on the company's website, with a refundable deposit of €4,000.
Partnership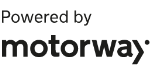 Need to sell your car?
Find your best offer from over 5,000+ dealers. It's that easy.
"The next models we plan to develop will have a significantly lower purchase price," he said. "In addition, future models will be provided to autonomous and shared car fleets, so the purchase price can be divided amongst a large group of users. Combined with the low operating costs of the vehicle, we aim to provide premium mobility for a low price per kilometre."
Lightyear was founded by former competitors in the World Solar Challenge – an engineering competition focused on building solar-powered vehicles. The company currently employs 100 people, including former Tesla, Ferrari and Jaguar employees.
'Solar roof' charging technology has been offered on the Nissan Leaf and Toyota Prius Plug-In and is also being developed by Hyundai and Kia. It's possible to charge an electric car from domestic solar panels as well.
New electric cars coming in 2023 and beyond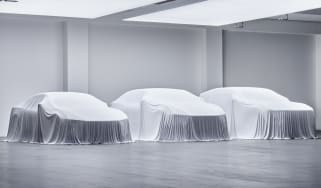 New electric cars coming in 2023 and beyond
With electric cars making up an ever-increasing proportion of sales, the industry is working flat out to launch new models – here's what's on the way …
New Toyota battery tech to deliver 500-mile EVs by 2026; 750-mile ranges to come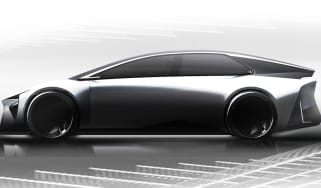 New Toyota battery tech to deliver 500-mile EVs by 2026; 750-mile ranges to come
Toyota has revealed details on its latest battery technology, set to underpin its next generation of EVs
New Fiat 600e SUV prices announced: £3,000 cheaper than a Jeep Avenger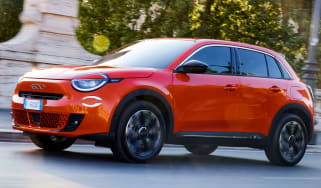 New Fiat 600e SUV prices announced: £3,000 cheaper than a Jeep Avenger
The larger sibling to the Fiat 500e gets a stylish SUV-like design and a 249-mile range