Subaru electric car confirmed for Europe; SUV could be named Evoltis
Subaru has announced its upcoming electric model – which could be called the Evoltis – will come to Europe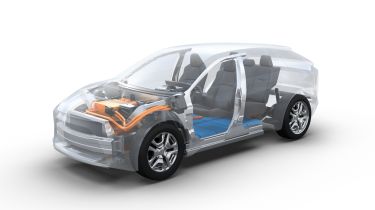 Subaru has confirmed its upcoming pure-electric model – built a platform jointly developed with Toyota – will be offered in Europe. No further details, or even an official name for the car, have been revealed, although it's thought the 'Evoltis' badge is being considered.
In a statement, the Japanese brand said: "[T]he company is preparing for the launch of a full electric vehicle. Scheduled for introduction in the first half of 2020's, Subaru's all-electric vehicle will be a mid-size SUV, similar in size to the Forester model. It will be built on a platform shared with Toyota. Additional information will be shared sometime next year.
Toyota and Subaru first announced they were collaborating on a new electric-car platform in 2019. The first model to come from each brand on this platform will be a Nissan Qashqai-sized family SUV. Toyota teased its version – expected to have name beginning with BZ – in the first week of December 2020.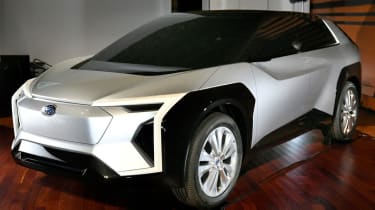 Subaru electric-car concept
Subaru has already shown a concept car that points towards a production version of its joint-venture SUV. The unnamed vehicle (pictured above) was shown in January 2020, and its angular styling gives us a hint towards the future of Subaru design.
While technical details are scarce, we expect both the Toyota and Subaru SUVs to offer a range of around 310 miles (500 kilometres). There's no information on power or battery size, nor whether multiple variants, specifications or trims will be offered.
In a joint statement issued in 2019, the two brands said they'd be combining their respective strengths, including Subaru's expertise with four-wheel drive and Toyota's experience with hybrids and electrification, in order to "take up the challenge of creating attractive products with appeal that only [electric cars] can offer." The statement added that this agreement "represents a new area of collaboration that especially focuses on the urgent need to respond to [the requirement for] electrified powertrains and components."
As is the case with electric-car platforms developed by the likes of the Volkswagen Group and PSA, the platform being pursued by Toyota and Subaru will be capable of underpinning a wide variety of models, including an executive saloon and a larger SUV in the future.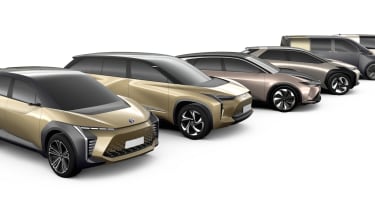 Toyota has said it plans to start mass-producing electric cars in China in 2020. After launching in China, the company will gradually introduce them to Japan, India, the US and Europe, with 10 pure-electric models being available worldwide within the next few years.
It's promising to take a "co-operative stance" and work together with various other companies and partners to drive electrification. Its electric-vehicle strategy includes 'ultra-compact' vehicles like personal and mobility scooters, as well as electric cars adapted to the needs of various global markets and the development of high-performance batteries.
This isn't the first time Subaru and Toyota have worked together; Toyota owns a stake in Subaru's parent company Fuji Heavy Industries, a connection which lead to the development of the rear-wheel-drive Subaru BRZ and Toyota GT86. The companies have had a collaboration agreement in place since 2005.
Aside from this, the two brands have concentrated largely on hybrid technology (what Toyota calls a 'self-charging' setup). Toyota contributed to the development of the Crosstrek, a plug-in hybrid SUV model that Subaru sells in the US. Subaru has recently launched an 'e-Boxer' hybrid version of its distinctive internal-combustion engine. The brand says that from now on, all of its pure-electrification efforts will be focused on the Toyota collaboration.
Best plug-in hybrid SUVs 2021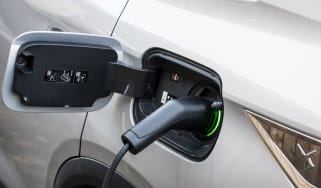 Best plug-in hybrid SUVs 2021
A good plug-in hybrid SUV should combine low running costs with excellent practicality. These are some of the best on sale right now
Best electric SUVs 2021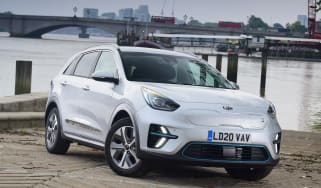 Best electric SUVs 2021
Our selection of the best electric SUVs you can buy features cars that promise to mix style, practicality and rock-bottom running costs
Longest range electric cars 2021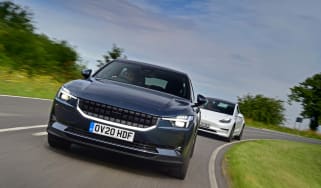 Longest range electric cars 2021
The range of electric cars is continually improving. Here are the top 10 models with the longest range on a single charge