New Mercedes-AMG ONE 2019: specs, price and on-sale date
The hybrid Mercedes-AMG ONE is the closest to thing you can get to a road-legal Formula 1 car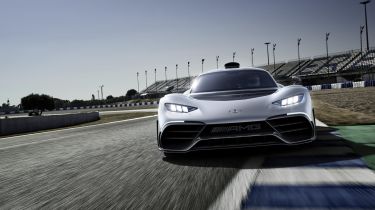 Bit by bit, we're learning more about the forthcoming Mercedes hypercar. The latest news is that it'll be called the Mercedes-AMG ONE and will feature active aerodynamics developed in the wind tunnel of the F1 title-winning Mercedes team.
The car will cost about £2.4 million and first deliveries should take place in 2019. Between now and then, Mercedes is preparing buyers for the car by bringing them a mobile showroom, which will allow the customers to familiarise themselves with the car.
Mercedes-AMG ONE drivetrain
Quite rightly, it's the power of the ONE – 986bhp – that dominates the headlines. At the car's heart is a version of the 1.6-litre turbocharged hybrid V6 engine that powers Mercedes' F1 cars. Although the engine in the road car has been detuned, the four electric motors give more electrical assistance than the F1 car gets.
In the ONE, two of the motors drive the front wheels, another helps the engine and the final one forms part of an electric turbocharger tasked with limiting turbo lag. The result, says Mercedes, is a four-wheel-drive hypercar that can reach a top speed of 217mph, hitting 0-124mph in less than six seconds on the way.
The company is yet to reveal the ONE's 0-62mph time.
According to Mercedes, the ONE will be able to drive for about 15.5 miles on electric power alone, but also includes a 'Highly Dynamic' mode. This is said to use settings similar to those available to the F1 car in qualifying.
Styling
There's no doubt that the ONE is a striking-looking car, but the looks are there for a reason. There are huge air vents in the front apron, aerodynamic flaps on the sides and an air intake on the roof.
At the back, meanwhile, is a huge rear diffuser and an 'active' rear spoiler. This can be retracted into the car's body, but when it's out, it can adopt two positions, one of which is a 'Race Mode' for maximum downforce.
Interior
The interior of the car is described as 'Formula 1 for two' and it's easy to see why. The steering wheel is very obviously inspired by F1, and the driver and passenger sit in deep bucket seats.
The dashboard includes two 10-inch displays. The first sits behind the steering wheel and the second is on the centre console, angled towards the driver. Finally, there's a third screen connected to a camera at the back of the car that does the job of a rear-view mirror.
Volkswagen ID.1 on the way as Polo-sized entry-level electric car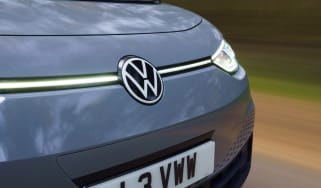 Volkswagen ID.1 on the way as Polo-sized entry-level electric car
Volkswagen is working on a small electric car based on its MEB platform; Cupra and SEAT models also on the cards
Best plug-in hybrid cars 2021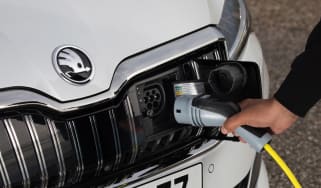 Best plug-in hybrid cars 2021
The best plug-in hybrid cars offer great fuel economy and very low running costs as long as you keep their batteries charged
New 2021 Honda HR-V hybrid SUV revealed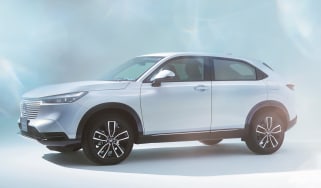 New 2021 Honda HR-V hybrid SUV revealed
Next-generation Honda HR-V will go on sale later in 2021 with pure-hybrid power only