Fastest hybrid cars 2021
There was a time when hybrids were thought of as slow and dull. Not anymore: these are the fastest hybrid cars ever made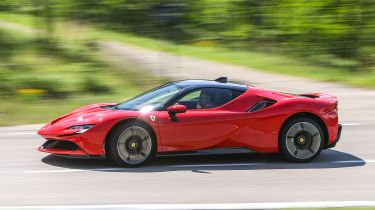 If you thought hybrids were just fuel-sipping economy cars, you'd be wrong. Electrification is the latest technology engineers are employing to boost performance in the latest and greatest supercars and hypercars. With the added benefit of reducing emissions as well. 
Using technology developed and honed for Formula 1 and other motorsports, many of the world's fastest cars and now hybrids – and some are even fully-electric. 
Below is a list of some of the fastest hybrid cars we've ever seen or tested. Take a look at these, and make sure you read right to the end to discover the very fastest...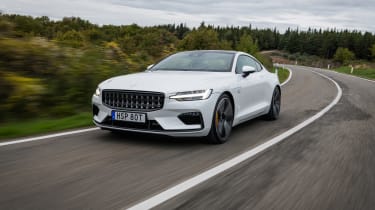 Polestar 1: 155mph
The first and last plug-in hybrid from Volvo's sister brand Polestar, the 1 is a two-door grand tourer with an electronically limited top speed of 155mph. Its turbocharged and supercharged 2.0-litre petrol engine is mated to two electric motors to produce a total of 601bhp and 1,000Nm of torque; 0-62mph takes just 4.2 seconds. Its 78-mile electric range is almost as impressive as its performance, as are 15g/km CO2 emissions and claimed economy of just over 400mpg. Read our full review here.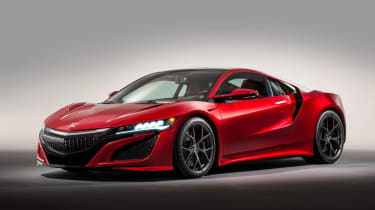 Honda NSX: 191mph
The Honda NSX looks incredibly futuristic, and beneath the bodywork it certainly lives up to expectations: a 3.5-litre twin-turbocharged V6 petrol engine delivers 573bhp, enabling a 0-62mph time of 2.9 seconds and a top speed just shy of 200mph. And with supercar performance comes a supercar price: a hefty £150,000. Read our full review here.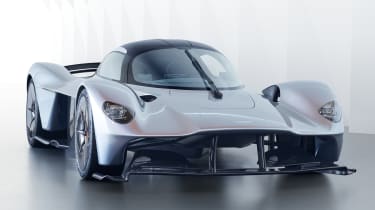 Aston Martin Valkyrie: 200mph+
The Aston Martin Valkyrie hasn't actually hit the road yet, but when it does it won't go unnoticed: the Adrian Newey-designed hypercar will house a 6.5-litre Cosworth V12 engine, with reports claiming it'll produce an astonishing 1,130bhp. Aston Martin is aiming for a power-to-weight ratio of 1:1, meaning the kerbweight shouldn't be much more than a tonne, and as a result the top speed should is expected to be well in excess of 200mph. Where exactly it'll rank against the other fast hybrids in this list isn't clear, but as one of the most advanced road cars of its generation, it'll surely contest the top spot…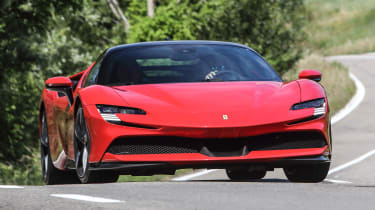 Ferrari SF90 Stradale: 211mph
The SF90 isn't just one of the fastest plug-in hybrids ever made, it's also the most powerful V8-engined Ferrari road car ever. On its own, the car's 3.9-litre V8 engine produces 769bhp, but with the help from three electric motors, total output is a colossal 986bhp – enough for 0-62mph in 2.5 seconds and a top speed of 211mph. It's no wonder that Ferrari says this car is faster around its Fiorano test track than the LaFerrari. Read our full review here.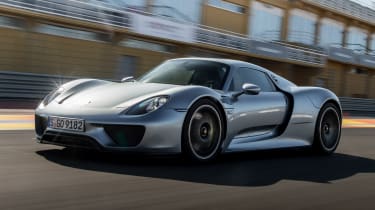 Porsche 918 Spyder: 214mph
Famed for its rivalry with the Ferrari LaFerrari and McLaren P1, the Porsche 918 Spyder was considered a masterpiece of engineering when it was launched in 2013. Five years on, it still is: a 4.6-litre V8 engine (combined with two electric motors) produces a whopping 875bhp, resulting in a 0-62mph time of 2.6 seconds. The 214mph top speed is just behind the LaFerrari and the P1, but that counts for little in the real world. In fact, the 918 Spyder (kitted out with Porsche's Weissach Pack) set the lap record at the Nurburgring with a time of 6 minutes 57 seconds; it now lies fourth in the all-time production-car list.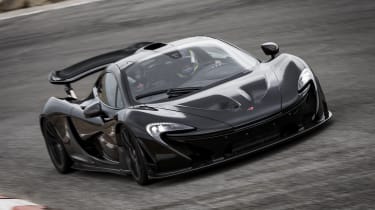 McLaren P1: 217mph
McLaren might not have the pedigree of Ferrari or Porsche, but the British carmaker has established itself as one of the world's elite performance-car manufacturers in a very short space of time. For a while, the P1 was the jewel in its crown: 903bhp from a 3.8-litre V8 engine, 0-62mph in 2.8 seconds and a top speed of 217mph. It has rarity on its side, too: just 375 examples were built, compared to the LaFerrari's 499-unit run and the 918 Spyder's 918-strong production total.
Mercedes-AMG One: 217mph+
Like the Aston Martin Valkyrie, the Mercedes-AMG One is another fast hybrid that's still in the pipeline. It brings a 986bhp, 1.6-litre V6 hybrid engine derived from Mercedes' Formula One programme. And no, that's not a typo: one of the most advanced F1 engines ever really will be available in a road car. While it won't quite be quick enough to win a Grand Prix, it won't be far off, with a 0-124mph time in the region of under six seconds and a top speed in excess of 217mph. It's not yet clear if the Valkyrie will be faster when it eventually joins the One on UK roads, but we'll be happy to facilitate the twin test...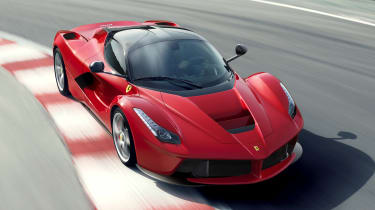 Ferrari LaFerrari: 217mph+
Priced at £1 million, the Ferrari LaFerrari needed to deliver performance worthy of a seven-figure sum, and that's exactly what it did. A 6.3-litre V12 engine assisted by Ferrari's HY-KERS hybrid system produces 950bhp, as well as 970Nm of torque. The sprint from 0-62mph is achieved in 2.9 seconds, however top speed is technically not known: Ferrari would only confirm it's in excess of 217mph; it's thought that the real figure is much higher.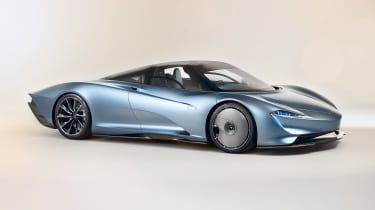 McLaren Speedtail: 250mph
The McLaren Speedtail arrived at the end of 2019, pushing the benchmark for hybrid cars to new realms. The successor to the McLaren F1 boasts a 4.0-litre twin-turbocharged engine producing 1,036bhp, with 0-186mph taken care of in a mind-blowing 12.8 seconds; a full four seconds faster than the P1. A total of 106 Speedtails are being built, priced at over £2 million apiece, and remarkably all have already been sold. Those lucky buyers are receiving one of the few road cars in history capable of breaking the 250mph barrier, and McLaren has assured them that their exclusivity will be preserved by promising no convertible or GTR variants will follow.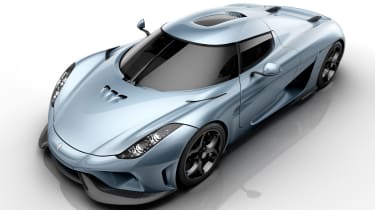 Koenigsegg Regera: 250mph
Perhaps the fastest car on this list, the Koenigsegg Regera is a plug-in hybrid supercar like no other. Powered by a dry-sump twin-turbo 5.0-litre V8 engine and three electric motors, the Regera produces a massive 1,479bhp and over 2,000Nm of torque. All that power is fed to the rear wheels via a direct-drive system rather than a traditional gearbox, so there's no break in the car's relentless acceleration. The car set a 0-400-0kph record in 2019 (that's 0-248.5-0mph) of just 31.49 seconds, hitting 250mph in the process.
Top 10 best seven-seater electric and hybrid cars 2021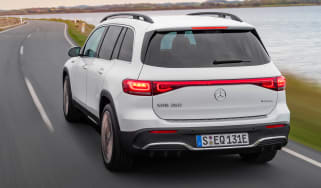 Top 10 best seven-seater electric and hybrid cars 2021
If the regular crop of electrified SUVs and family cars don't provide enough practicality for you, then take a closer look at the range of electric an…
Top 10 best luxury electric cars 2021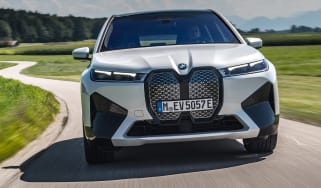 Top 10 best luxury electric cars 2021
From Audi to Tesla, here are our top picks of the most luxurious zero-emissions motoring options on the market right now
Complete guide to the IONITY charging network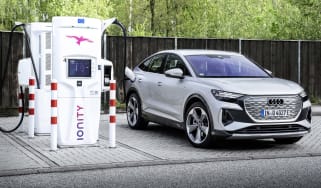 Complete guide to the IONITY charging network
The manufacturer-backed IONITY rapid-charging network is expanding across the UK and Europe – here's all you need to know