MG Cyberster review
The MG Cyberster is a fantastic halo model for the brand, with stunning looks and performance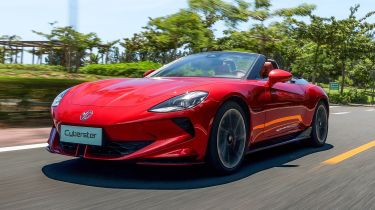 Few manufacturers have suffered quite the same fall from grace as MG; once a British icon famed for making beloved and beautiful sports cars, the household name was later bought by a Chinese conglomerate and coerced into making cheap, but not-so-cheerful family hatchbacks and mediocre SUVs.
Wind the clock forward a few years and MG has been catapulted to the forefront of the electric-car revolution, thanks to the introduction of the ultra affordable and fun MG4 EV.
However, MG knows that a capable family hatchback isn't enough to restore its credibility and desirability. With this in mind, the British-Chinese brand is pinning its hopes on this: the hotly-anticipated Cyberster – MG's first sports car in almost 20 years.
While this is exciting stuff, classic-MG owners are likely wondering whether the Cyberster, despite its electric powertrain and 1,900kg kerb weight, is able to come close to the fun and engagement offered by the brand's legacy models. Our recent passenger ride on UK roads managed to drum up our excitement, so what's the verdict?
Well, we're pleased to report that, thanks to assistance from F1 engineering guru Marco Fainello, MG has managed to work wonders with the Cyberster's chassis; the front end feels incredibly darty yet never a handful, making the Cyberster approachable for even the most inexperienced of sports-car drivers. The ride is surprisingly compliant for an electric car of this nature too, with the Cyberster's refined manner making it an ideal candidate to take for a weekend away.
As you'd expect, the performance from the electric motor is palpable; even the rear-wheel-drive base car we drove in China reaches 62mph in just over four-and-a-half seconds, with top models set to challenge full-blooded supercars in terms of straight-line speed.
Of course, driving fast will quickly take its toll on the MG Cyberster's 323-mile range; this comes courtesy of a 77kWh battery, of which its low positioning helps keep the Cyberster's substantial weight in check. Such a range means, unlike the original Tesla Roadster, the Cyberster is an electric convertible that you can use every day – which is good news, given its expected £50,000+ starting price.
Involving drive aside, the MG Cyberster manages to win on looks alone. Particular highlights include the headlights which are reminiscent of the MG F roaster of the late nineties, as well as the long, sweeping bonnet which has more than a whiff of MGB GT about it. 
Similar to those found on the MINI Electric, Union Jack tail-lights may not be to everyone's tastes, but the MG Cyberster nevertheless manages to look dramatic and futuristic, while also tugging at our heartstrings with some stunning heritage-inspired design cues.
This essence of theatre is perhaps no better represented by the Cyberster's Lamborghini-style scissor doors, which are almost as subtle as something you'd find in Elton John's wardrobe. 
Step inside and it's hard to fathom that the Cyberster is from the same brand as the rest of the MG line-up; cheap plastics have been swapped with plush leatherette and suede trim, although the Tesla-style 'yoke' wheel of the concept car has now been traded for a more conventional (yet no less sporty-feeling) round wheel.
Partnership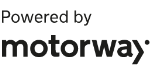 Need to sell your car?
Find your best offer from over 5,000+ dealers. It's that easy.
Still jet-fighter-esque is the Cyberster's seating position which, while slightly higher than usual for a petrol sports car, is comparatively low when it comes to EVs. The trio of screens that encircle the driver can be a little difficult to see from behind the steering wheel – it's almost as if MG designed the car with the aforementioned yoke in mind – but the processor that powers them is more than enough for the job, offering snappy smartphone-like performance.
Overall, the Cyberster has managed to meet our admittedly high expectations. MG has succeeded in recapturing the magic of its old models and recasting it with a fresh and modern formula. We've only driven briefly so far, and we're looking forward to trying the MG Cyberster back here in Britain. If we're honest, that opportunity can't come soon enough.