Mercedes Vision EQXX prototype promises longest range of any EV
Mercedes' latest electric-car prototype will get from "Nice to Stuttgart" on one charge; Vision EQXX to preview future technology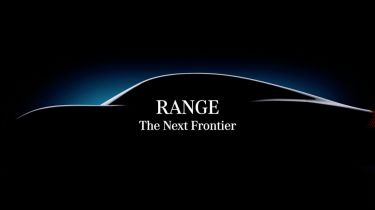 This is the Mercedes Vision EQXX, a prototype under development by the German brand that's intended to be the longest-range and most efficient electric car ever. 
Revealed during Mercedes' 2020 strategy update presentation, the car was teased alongside evocative statements suggesting a mammoth electric range. Suggestions of the EQXX managing a trip from "Beijing to Shanghai on one charge" mean Mercedes could be developing an electric car with a 750-mile range.
Mercedes development engineers suggested that rather than using a bigger battery, improving aerodynamics is key to increasing range, along with a more efficient powertrain. 
The Mercedes EQXX is not expected to go into production as-is; rather, lessons learned during its development will filter down into Mercedes road cars. The EQXX is best viewed as Mercedes showing off the technical prowess that goes into the development of its electrified EQ range.  "We have set up a group of our engineers to take on an extraordinary task: to build the longest-range and highest-efficiency electric car the world has ever seen," said Markus Schafer, Mercedes' research and development boss. "This is a serious project, chasing next-generation technologies. We intend to incorporate the learning into the next generation of series production cars."
Meanwhile, the Mercedes EQ range continues to grow, with six new models set to arrive in due course, namely the EQA, EQB, EQE and EQS, with the latter two available both as saloons and SUVs. These models will join the existing EQC and EQV as Mercedes continues to push ahead with its electric-car programme.
Best electric mopeds 2021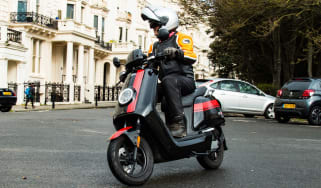 Best electric mopeds 2021
We run down the best electric mopeds you can buy, from some mainstream and some not so well known names
Best electric motorbikes 2021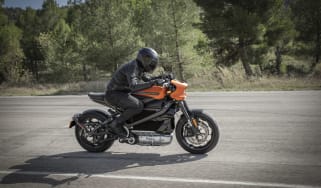 Best electric motorbikes 2021
More and more brands are getting in on the electric motorcycle action. Here's our pick of what's out there right now
Can solar panels charge an electric car?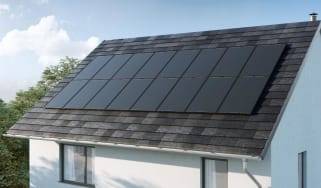 Can solar panels charge an electric car?
Charging your electric car with solar panels is a great way to save money in the long run. We explain why...