Lotus electric cars: new platform to underpin British brand's first electric sports car
The first Lotus electric sports car is set to arrive in 2026, following on from the Evija electric hypercar, a series of electric SUVs and a four-door coupe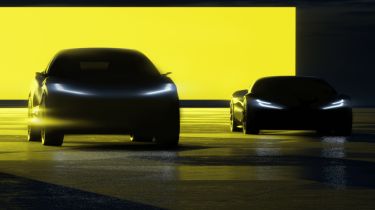 Lotus has revealed the core of its forthcoming electric sports car. The all-new LEVA (Lightweight Electric Vehicle Architecture) will be a vital component of the 'E-Sports' platform, sitting under the British brand's first electric sports car, as well as French performance-car maker Alpine's zero-emissions successor to the A110.
According to Lotus, the new electrified rear subframe can be configured for use in a variety of cars. Potential applications include a small two-seat sports car, a two-seat sports car with a longer wheelbase and a '2+2' with small rear seats. It can accommodate battery sizes from 66.4 to 99.6kWh, and house one or two electric motors, producing a total output of up to 872bhp.
The smaller two-seat sports car Lotus used as its first example has a wheelbase of at least 2,470mm – around 100mm shorter than the combustion-engined Emira – with power coming from a single 469bhp electric motor. Meanwhile, the longer and larger two-seat sports car would be fitted with the sizeable 99.6kWh battery and make 872bhp, but power would still go to the rear wheels only.
Finally, the 2+2 sports car gets a choice of either single or dual-motor setups, and uses a different type of battery called a 'Slab', which is fitted under the floor as opposed to behind the cabin in the other two applications, which use what Lotus refers to as a 'Chest' unit.
According to Lotus, this new platform is 37% lighter than the one fitted to the recently unveiled the Emira, the British brand's final petrol-powered model.
Lotus previously confirmed that its first electric sports car will arrive in 2026. It's currently referred to as the Type 135 and will be manufactured in the UK – much like the brand's £2 million Evija zero-emissions hypercar, which pumps out an impressive 1,972bhp.
Before the Type 135 arrives, however, the next electric model from Lotus will be a large SUV, codenamed Type 132 and set to launch sometime in 2022. Then, 2023 will see the arrival of a similarly sized four-door coupe, referred to as Type 133, which could be a direct rival for the Tesla Model S. In 2024, Lotus will launch a larger 'D-segment' SUV, known as Type 134, with the size of the car suggesting it'll be a rival for the BMW iX3 or the electric Porsche Macan we know is on the way.
These three 'lifestyle' models will all be built in China on the newly developed Premium Architecture, which can fit batteries from 90 to 120kWh and features 800-volt charging, as used by the Porsche Taycan, Audi e-tron GT, Hyundai Ioniq 5 and Kia EV6. That should allow for ultra-rapid charging speeds for all models.
Top 10 best seven-seater electric and hybrid cars 2021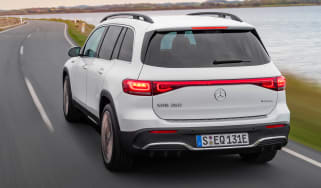 Top 10 best seven-seater electric and hybrid cars 2021
If the regular crop of electrified SUVs and family cars don't provide enough practicality for you, then take a closer look at the range of electric an…
EV36Zero and Nissan's road to carbon neutrality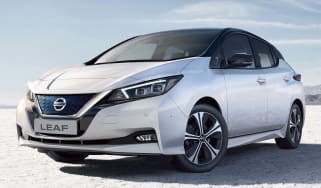 EV36Zero and Nissan's road to carbon neutrality
How the EV36Zero hub in Sunderland is set to take Nissan a step closer to its sustainability goals
Top 10 best luxury electric cars 2021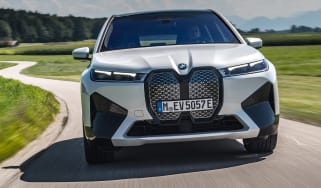 Top 10 best luxury electric cars 2021
From Audi to Tesla, here are our top picks of the most luxurious zero-emissions motoring options on the market right now