Lotus Evija: price, specification and on-sale date
Lotus has revealed a new video of the electric Evija hypercar at the Goodwood Speedweek event, but its arrival has been pushed back to 2021
Lotus has released a new video of its Evija electric hypercar, the testing and production of which has been delayed by the coronavirus pandemic. Having initially been slated to enter production in late 2020, the near-2,000bhp machine will now not hit the road until mid-2021. The first year's worth of Evija production has already sold out, and Lotus says it will build only up to 130 examples of the car in total.
The latest Evija video (above) was shot at the Goodwood Speedweek event in October 2020. Earlier in the year, the Evija was displayed at the Concours d'Elegance car show in the grounds of Oxfordshire's Blenheim Palace.
Lotus Evija aerodynamics
In May 2020, Lotus detailed the Evija's sophisticated aerodynamics in a Q&A session with chief aerodynamicist Richard Hill, who suggested that comparing the Evija's aero technology with normal sports cars is "like comparing a fighter jet to a child's bike".
"Most cars have to punch a hole in the air, to get through using brute force, but the Evija is unique because of its porosity. The car literally 'breathes' the air," Hill explains. "The front acts like a mouth; it ingests the air, sucks every kilogram of value from it – in this case, the downforce – then exhales it through that dramatic rear end."
Hill also states that the Evija's front splitter is designed to provide cooling air for the batteries, with its smaller outer sections helping to cool the car's 'e-axle'. It's aerodynamic purpose is to help keep the 1,972bhp hypercar on the road at high speed by letting as little air as possible under the car.
Hill also explained the Evija's distinctive venturi tunnels – the holes framed by the car's tail-lights. "They feed the wake rearward to help cut drag. Think of it this way; without them, the Evija would be like a parachute, but with them it's a butterfly net," Hill stated.
The Evija's active rear wing and F1-style drag reduction system (DRS) also feature; Lotus says it'll release the car's exact aerodynamic figures once it has completed final testing with the car later this year.
Configuration, ordering and build process
Buyers can design their ideal Evija using a touchscreen configurator that shows high-definition images and animations of what the finished car will look like. The British brand is also open to bespoke personalisation requests for many aspects of the car, including exterior colours and interior trim.
'Ray-tracing' technology is also used to give and idea of what the car in its chosen colour will look like in different sunlight conditions experienced around the world. Finally, a 360-degree 'fly-through' video gives buyers an overview of their finished configuration.
Another aspect of the ordering process is a 'build book', which documents in photographs the assembly of the customer's individual car at various stages. This book is then presented to the buyer along with the keys during the handover process.
Series production and first deliveries of the ultra-exclusive two-seater model are set to begin in summer 2020. The first year of Evija production has already sold out, and Lotus says it will build only up to 130 examples of the car in total, in order to maintain exclusivity.
Partnership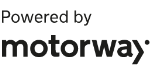 Need to sell your car?
Find your best offer from over 5,000+ dealers. It's that easy.
In summer 2019, a new factory hall was built at Lotus' Norfolk headquarters, adjacent to the brand's 2.2-mile test track, which has a long history of being used to develop Lotus road cars and shake down Formula 1 machinery during the company's days running a works team.
Power, performance and 0-60 mph time
Pronounced E-vi-ya, the Evija is an ultra-exclusive, fully electric hypercar with a price tag of £2 million. With a targeted power output of 1,972bhp, it has a 0-60mph time of under three seconds and a top speed of over 200mph. Just 130 examples will be built and Lotus is currently taking refundable deposits of £250,000 to reserve one.
Lotus CEO Phil Popham describes the Evija as "a car like no other" and says it'll pave the way for future "visionary" modes in the brand's line-up. The targeted 1,972bhp output is slightly more than the 1,873bhp being aimed at by the Pininfarina Battista – another ultra-exclusive electric hypercar.
Lotus released a video (above) showing the dynamic testing debut of the car. It shows the second Evija engineering prototype being driven around a private circuit; Lotus says the car's development programme will include extensive track time at its own track on the premises of its Hethel headquarters, as well as other "demanding and high-speed" circuits around Europe.
Design
Lotus' design director Russell Carr penned the Evija's shape, which was inspired by Formula 1 and Le Mans racing cars. This new design language is set to evolve and reappear on future models. There are no door handles, in order to keep the bodywork as smooth and aerodynamic as possible; the doors are opened remotely using the key fob.
At the heart of the Evija is a custom-built carbon-fibre chassis and the bodywork is entirely carbon-fibre, too. Aerodynamics have significantly influenced the car's design; among the most notable features is a tunnel allowing airflow through the body, boosting aerodynamic grip.
At the front, a splitter based on that of the classic Lotus 73 F1 car channels cooling air to the front axle and battery pack. There's also an active rear spoiler with Formula 1-inspired drag reduction system (DRS). Magnesium alloy wheels (20-inch in diameter at the front and 21 inches at the rear) are wrapped in Pirelli Trofeo R tyres, and the car also features carbon-ceramic brakes.
Electric motor and battery
The Evija's enormous targeted power output of 1,972bhp comes from four electric motors, with one mounted on each wheel. This automatically makes the Evija four-wheel drive, however a torque-vectoring system can vary the amount of power being fed to each wheel in order to optimise grip and traction.
The Evija's battery was originally to be supplied by Williams Advanced Engineering, however in mid-2020 a change of plan was announced, with Lotus now developing its own battery for the car in-house. Driving range is a claimed 250 miles, however Lotus says maximum power can be delivered for seven minutes – equivalent to around four laps of the Silverstone Grand Prix circuit.
Driving modes
Speaking to DrivingElectric at the Evija launch event in London, Lotus Director of Attributes Gavan Kershaw revealed that the car would have four driving modes: "There'll be City, Sport, Tour and Race, and the driver can request what level of torque they want," he said.
"There'll be different power outputs in different modes, because people will want to extend their range, or maybe do a quick burst up to 300kph," he continued. "The car was designed to be useable every day, but with its pedigree it's also going to have track performance, it has to cover both bases. There's plenty of room in the cockpit; two six-foot guys can fit in it with crash helmets and get comfortable, but equally it has to work well driving around cities."
Further details of the four modes were released in September 2020. Range mode is limited to 986bhp and 800Nm of torque, and intelligently switches the Evija from four to rear-wheel drive to maximise the distance available from the battery. City is said to provide greater power control and decreases the level of regenerative braking for urban environments.
Tour provides switchable four or rear-wheel drive, delivering over 1,380bhp with torque-vectoring. Sport delivers almost 1,700bhp and 1,700Nm linked to stability control systems to increase traction levels, while Track is the most extreme, boosting power delivery to the maximum 1,972bhp. It delivers the highest level of torque-vectoring with the Evija's Drag Reduction System (DRS) available on request.
Interior
Inside the Evija, the driver and passenger sit on carbon-fibre bucket seats with Alcantara pads, and most of the interior is trimmed in carbon-fibre as well, all in the pursuit of weight saving. Four-point harnesses instead of conventional seatbelts are an option.
The rectangular steering wheel is another motorsport-inspired detail; it's festooned with buttons and dials to adjust settings and functions while driving. In addition, there's a 'floating' centre console where you can operate the infotainment and climate control, as well as the nose-lifting system, which helps with negotiating ramps and speed bumps. A single digital display sits behind the steering wheel.