Audi TFSI e plug-in hybrid versions of A6, A7, A8 and Q5 announced
25-mile electric range and choice of power outputs for new Audi PHEV line-up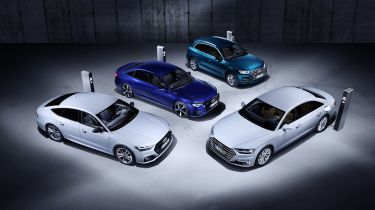 The Audi A6, A7 and A8 executive cars, along with the Q5 SUV, are getting petrol-electric plug-in hybrid drivetrains added to their ranges in 2019.
While the 'e-tron' badge was applied to now-discontinued plug-in hybrid versions of the A3 hatchback and Q7 SUV, that name will now only be used for Audi's fully electric models, such as the recently launched e-tron SUV and upcoming e-tron GT high-performance fastback.
The brand's new plug-in hybrids are instead identified by the badge 'TFSI e', indicating a pairing of the Audi TFSI turbocharged petrol engine with an electric motor. Audi says all the new models will be able to travel at least 25 miles on purely electric power.
In the A6, A7 and Q5, two different power outputs will be offered, which Audi is describing as "comfort" and "sporty". They'll be badged 50 TFSI e and 55 TFSI e. Both are based around a 2.0-litre TFSI petrol engine; they produce 295 and 362bhp respectively.
The more powerful 55 TFSI e versions of all three cars get an S line exterior styling package as standard, while the A6 and A7 additionally get a black styling package and sports suspension.
The A8, meanwhile, gets its own 60 TFSI e setup. This is a 3.0-litre petrol engine that, in combination with the electric motor, produces 443bhp.
All the new Audi hybrids have three drive modes: EV, Auto and Hold. EV keeps the car in zero-emissions electric mode for as long as possible, Auto mixes petrol and electric power in the most efficient way and Hold retains charge in the battery for use at a later point in the journey.
In Auto mode, a predictive system uses sat-nav data to calculate the optimum points of a journey to use electric and petrol power, and can guide you on when to use the accelerator to ensure maximum efficiency.
Finally, the 'MyAudi' smartphone app can be used to remotely manage charging, as well as pre-conditioning the interior to a set temperature ahead of your departure time. Depending on exactly what equipment is on the car, the heated steering wheel, seats, mirrors and windscreen can also be activated remotely.
Exact UK pricing, specifications and on-sale dates for the new Audi plug-ins haven't been confirmed, but all four will be available to order before the end of 2019.
Vauxhall Frontera to arrive as Crossland EV replacement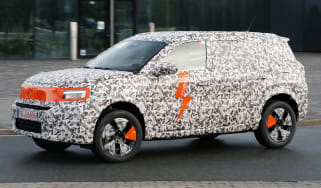 Vauxhall Frontera to arrive as Crossland EV replacement
The Vauxhall Mokka Electric will soon be joined by a chunkier, yet cheaper sibling that's set to revive a classic nameplate
New electric cars coming in 2023 and beyond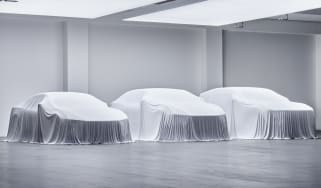 New electric cars coming in 2023 and beyond
With electric cars making up an ever-increasing proportion of sales, the industry is working flat out to launch new models – here's what's on the way …
Formula E-inspired Nissan Concept 20-23 previews hot electric Micra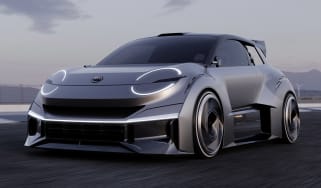 Formula E-inspired Nissan Concept 20-23 previews hot electric Micra
Nissan's latest concept car comes in the form of a high-performance version of its upcoming city EV