Lexus LS 500h gets facelift with more tech and improved hybrid drivetrain
A facelift for 2020 brings hybrid upgrades and welcome kit list additions to Lexus LS flagship luxury saloon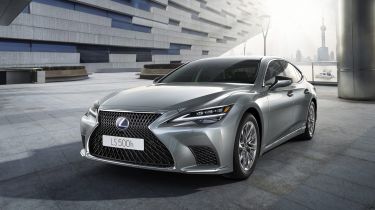 This is the new Lexus LS, facelifted for 2020 with technology and equipment improvements throughout. The car sits at the top of Lexus's range and is a rival for large luxury cars like the Audi A8, BMW 7 Series and Mercedes S-Class. However, unlike those rivals, the LS doesn't use plug-in hybrid technology, retaining conventional hybrid power instead – much like the rest of the Lexus range. The new car goes on sale in the UK in late 2020.
The LS's updates include improvements to its hybrid drivetrain, which consists of a 3.5-litre V6 petrol engine and an electric motor. Lexus says that it has given electric power a more distinct role, with claimed improvements in refinement, smoothness of acceleration, and engine noise.
Other technical changes include new tyres with reduced sidewall stiffness, plus revisions to the adaptive suspension, anti-roll bars and even the seat padding – to improve comfort in what is already one of the plushest luxury saloons around. 
Visually, the LS hasn't changed drastically on the outside: changes are limited to a set of reshaped bumpers, new lights and a set of new alloy wheels on Takumi models, while F Sport cars also get some light styling revisions. A new colour – Lunar Silver – is offered, having been designed by the brand to offer a "flawless finish with a mirror-like shine".
Perhaps the most important update in the cabin is the car's adoption of Lexus' latest infotainment system. A 12.3-inch touchscreen now features complete with Apple CarPlay and Android Auto connectivity – a must-have for all modern cars. The system can also be controlled via redesigned switches on the steering wheel. Other updates to the LS interior include unique trim materials inspired by traditional Japanese decorative arts.
It wouldn't be a new Lexus LS without some interesting new technology, and this latest model doesn't disappoint. Lexus has added what is calls 'Advance Park' – a fully automatic parking system which can use the car's steering, throttle and brakes, as well as the automatic transmission, to complete parking manoeuvres. It can even store details of regularly used spaces to speed up the process.
Other highlights include adaptive LED headlights, a digital rear-view mirror and a 360-degree camera system. Safety kit has also been bolstered by a pre-collision warning system to tighten seatbelts ahead of any predicted impact.
Prices are yet to be announced, but it's likely that the new Lexus LS will carry a slight premium over the outgoing car, whose prices currently start at £76,900.
​Top 10 fastest-depreciating electric and hybrid cars 2022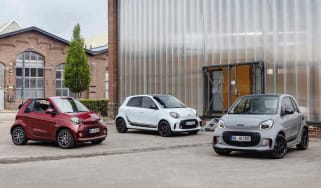 ​Top 10 fastest-depreciating electric and hybrid cars 2022
Fisker PEAR: first look at £25,000 electric city car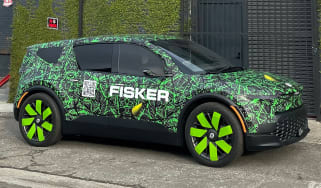 Fisker PEAR: first look at £25,000 electric city car
The cut-price EV is due to be unveiled in the second half of 2023 and offer up to 310 miles of range
New electric cars coming in 2023 and beyond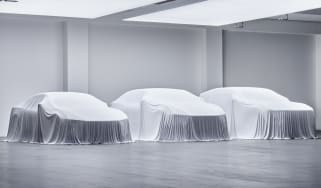 New electric cars coming in 2023 and beyond
With electric cars making up an ever-increasing proportion of sales, the industry is working flat out to launch new models – here's what's on the way …
Top 10 best electric SUVs 2023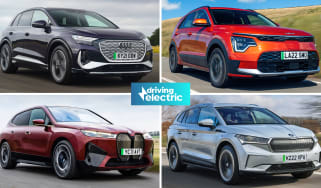 Top 10 best electric SUVs 2023
Electric SUVs combine style and practicality with low running costs, making them a very popular choice in the UK. Here are our top 10 favourites to bu…