Lexus LS 500h performance, top speed & engine
The Lexus LS 500h is fast on paper, but it can't match its (mainly German) luxury-saloon rivals for smoothness or comfort
| 0-62mph | Top speed | Driven wheels | Power |
| --- | --- | --- | --- |
| 5.4-5.5s | 155mph | Rear or four | 354bhp |
Lexus also sells a luxurious two-door hybrid coupe called the LC 500h, which has come in for plenty of compliments for the way it responds on a twisty road. Sadly, if you're hoping for similar driving entertainment from the LS 500h saloon, you're likely to be disappointed.
While the LS 500h isn't found wanting for acceleration and is particularly in its element on the motorway, its handling isn't as neat and tidy as that of the Mercedes S-Class, BMW 7 Series or Audi A8 plug-in hybrids. It's a shame, too, that it doesn't make up for this shortfall by offering an especially smooth ride.
Lexus LS 500h hybrid engine, 0-62mph and acceleration
The Lexus LS 500h is powered by a 295bhp 3.5-litre V6 petrol engine that works in conjunction with a 177bhp electric motor. Depending on how you drive, the car's hybrid system will decide whether to use petrol, electricity or a combination of both power sources.
As well as allowing short distances to be driven on electric power alone, the motor can also be used to boost acceleration. Acceleration from 0-62mph is possible in 5.4 seconds in rear-wheel-drive cars, or 5.5 seconds with four-wheel drive. Exploiting this punchy performance will reduce the distance you can cover in pure electric model, though.
In early 2021, Lexus introduced updates to the LS that included increasing the contribution made by the battery. The company states that "acceleration is smoother and more linear and less effort is needed to move faster. That makes for more comfortable driving around town, on winding roads and uphill gradients," although we'll have to wait until we've driven the updated car in order to verify these claims.
It's a shame that summoning full power is rather noisier than you might expect it to be in such a luxurious car. With an automatic gearbox that's not unlike that fitted to the far less expensive Toyota Prius, acceleration can cause the engine to drone somewhat, holding engine revs high for quite a long time.
It pays, then, to build up speed more gradually, and once motorway speed is attained, the LS 500h is a quiet car indeed. If you accelerate gently enough, or lock the car into 'EV Mode', the motor can take you to 87mph on its own (80mph in the four-wheel-drive version). The petrol engine takes over above that speed, but the motor remains on standby to boost acceleration when demanded – as long as there's charge in the battery.
However, despite the electric motor and petrol engine producing a combined 354bhp, diesel-engined rivals offer greater – and quieter – overtaking urge than the Lexus.
Handling
The entry-level LS 500h can be rear or four-wheel-drive, but the raciest model in the range, the F Sport, is rear-drive only. You can choose the top-spec Takumi with either rear or four-wheel-drive, too. However, while it's possible to drive either version of the LS 500h very quickly through a series of corners, that has more to do with the grip from its huge tyres than any particular handling prowess.
Partnership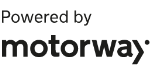 Need to sell your car?
Find your best offer from over 5,000+ dealers. It's that easy.
Like its Audi A8 rival, the Lexus feels rather remote and disconnected through the steering wheel, but goes on to lean rather more pronouncedly in corners than the German car. It certainly can't match the taut, controlled feel of a BMW 7 Series, and the lurching Lexus can make life quite uncomfortable for rear-seat passengers if you get too carried away through the corners.
The 'drive mode' selector offers Sport S and Sport S+ settings. While these make the steering more direct and increase the stiffness of the suspension, they don't provide any more feel and ultimately don't make the Lexus much more exciting to drive quickly. That's even true of the F Sport, which introduces active rear-wheel steering that provides a more eager response when you turn into a corner, but the effect feels a little unnatural.
Despite the best efforts of its adaptive variable suspension system, the Lexus isn't as smooth over bumps as the Mercedes S-Class. You can add air suspension, but while this improves overall smoothness, it still can't prevent shocks passing through the car when the huge 20-inch alloy wheels pass over urban potholes or motorway imperfections.
On the plus side, a suite of advanced technology that includes adaptive cruise control and lane-keeping assistance does make it easier for you to relax behind the wheel on a long motorway journey. Lexus also claims to have improved the LS' ride quality as part of the 2021 model-year updates to the car; there are changes to to the adaptive suspension on the entry-level LS version, as well as more rigid anti-roll bars and a reduction in vertical stiffness of the run-flat tyre.