Kia electric cars: Nine new EVs due by 2027
The next addition to Kia's EV line-up will be the flagship seven-seat EV9, due to be unveiled early this year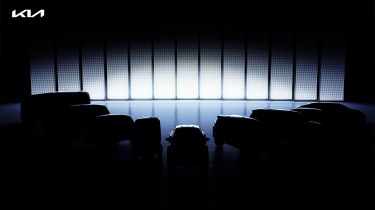 Kia has announced it will launch a total of nine new electric cars in the UK by 2027, several of which will be based on the E-GMP platform that underpins the Kia EV6 and high-performance Kia EV6 GT.
The next electric Kia to come to the UK will be a seven-seat SUV called the EV9. It's due to be unveiled in the first few months of 2023 and go on sale before the year is out. The first official images of the large zero-emissions SUV shared in August 2022 show the styling of the original EV9 Concept has been carried over entirely unchanged, including the boxy design and bluff front-end.
At just under five metres long, the EV9 will be similar in size to the Tesla Model X and BMW iX, though it should cost considerably less than those cars. The EV9 will use the E-GMP platform, with Kia previously claiming it will be capable of 0-62mph in five seconds and offer a range of approximately 335 miles.
A small electric crossover potentially named the EV4 is expected to arrive next. It's likely to sit on a shortened version of the E-GMP platform and rival the likes of the new BMW iX1 and Volvo's own baby electric SUV being unveiled later this year.
Kia plans to introduce 14 new electric cars globally by 2027, at a rate of two a year going forward. The plans include two zero-emissions pickup trucks and an affordable entry-level EV. Kia has a goal of 1.4 million electric car sales a year by 2030.
Kia plans to become an electric-only brand in Europe by 2035 and to sell only electric and fuel-cell vehicles globally by 2040. Kia's first hydrogen fuel-cell model will be introduced within the next decade, and is likely to use some of sister brand Hyundai's next-generation hydrogen fuel-cell technology.
Kia also has plans for pure-electric commercial vehicles, referred to in a 2022 strategy presentation as PBVs (Purpose-Built Vehicles). Eventually, these will be built on a dedicated 'skateboard' EV platform to allow each business to tailor the size and shape of the cars to suit their needs.
New Kia EV9: pricing revealed for electric Range Rover rival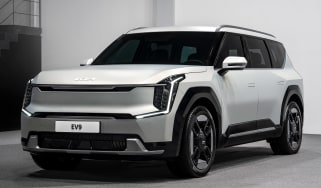 New Kia EV9: pricing revealed for electric Range Rover rival
2022 Kia Soul EV gains new entry-level battery option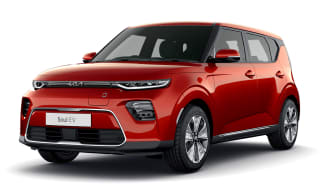 2022 Kia Soul EV gains new entry-level battery option
BMW i4 facelift to topple Tesla with huge range and tech upgrades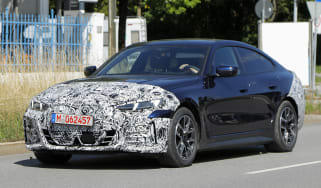 BMW i4 facelift to topple Tesla with huge range and tech upgrades
An updated version of the BMW i4 has been spotted testing, likely sporting a longer range and the latest technology
We've had a ride in the new electric MG Cyberster and it's NOT what we first thought…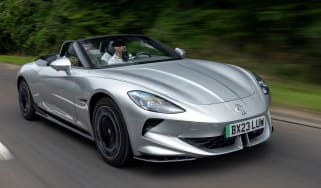 We've had a ride in the new electric MG Cyberster and it's NOT what we first thought…
The MG Cyberster is due to go on sale next year with up to 536bhp and scissor doors – and we've already had a ride in it