Kia unveils large-scale electric van production plans
Korean firm aims to produce 100,000 electric 'purpose-built vehicles' (PBVs) a year, starting in 2025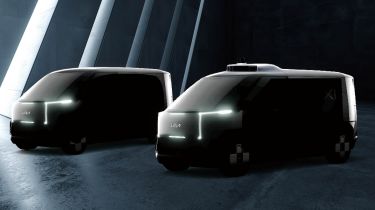 Kia has announced the building of a new factory for electric commercial vehicles in its native South Korea. Dedicated to producing what the company calls 'Purpose Built Vehicles', or PBVs, the facility is expected to be ready by 2025 and will have an initial production capacity of 100,000 units a year, later expanding to 150,000.
Kia's PBVs are part of its overall 'Plan S' electrification strategy. They'll be based on a common 'skateboard' platform that allows for numerous different bodystyles and configurations to be developed. All will be able to receive over-the-air (OTA) software updates, which Kia says will benefit ease of use and lower running costs.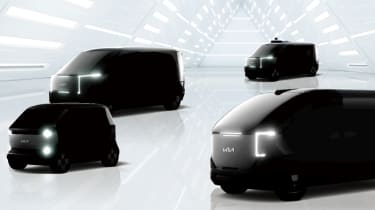 The first model to launch has been codenamed 'SW' and subsequent offerings will include autonomous mini-vehicles, as well as commerical vehicles for "general logistics, fresh food and passenger-shuttle" uses and "large PBVs that can be used as mobile offices or shops".
Kia president and CEO Ho Sung Song said "[The] dedicated PBV facility is one of the major pillars of our Plan S strategy as Kia seeks to claim the top position in the global PBV market. We will initially explore new markets with derivative PBV models, then gradually expand our presence in global markets with dedicated PBV models featuring autonomous driving technologies."
New Kia EV9: pricing revealed for electric Range Rover rival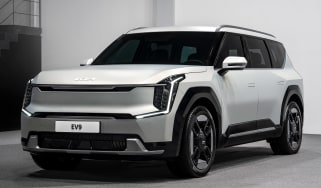 New Kia EV9: pricing revealed for electric Range Rover rival
Kia electric cars: Nine new EVs due by 2027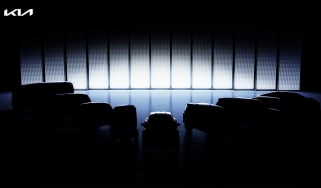 Kia electric cars: Nine new EVs due by 2027
We've had a ride in the new electric MG Cyberster and it's NOT what we first thought…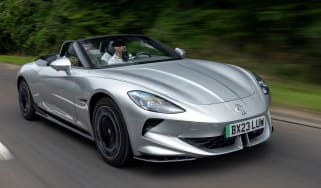 We've had a ride in the new electric MG Cyberster and it's NOT what we first thought…
The MG Cyberster is due to go on sale next year with up to 536bhp and scissor doors – and we've already had a ride in it
Has the UK given up on EVs? New government 'Plan for Drivers' says no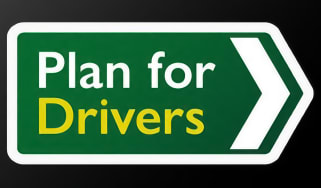 Has the UK given up on EVs? New government 'Plan for Drivers' says no
UK government has announced a new 30-point manifesto which, in part, focuses on electrifying Britain's roads