Citroen Ami review
The Citroen Ami is slow, unrefined and expensive for a glorified golf buggy… but we can't help but quite like it
Pros
Fun to drive
Attention-grabber
Surprisingly spacious
Cons
46-mile range
Slow, unassisted steering
Not particularly comfortable
| | | | |
| --- | --- | --- | --- |
| Battery size | Range | Top speed | Charging time |
| 5.5kWh | 46 miles | 28mph | 4hrs (0-100% Two-pin plug/Type 2 adaptor) |
Few vehicles, Ferraris and Lamborghinis included, generate as much attention as the tiny, two-seat Citroen Ami – an electric 'quadricycle' in the same vein as the recently discontinued Renault Twizy or the notorious G-Wiz. Following huge public demand, the Ami is now on sale in the UK, with prices starting from just £7,695.
While this is considerably more than we first expected, this price still makes the Citroen Ami the cheapest electric car you can buy in the UK. Well, when we say 'car', what we really mean is 'EV', as the Ami technically is classed as a quadricycle. It's worth noting, though, that you'll at least need an AM moped licence or a full driving licence to take the Ami out for a spin; a provisional licence isn't sufficient to drive one in the UK. 
From the outside, it looks like some sort of futuristic phone box on wheels. Under the bodywork is a modest setup: a 5.5kWh battery that's sufficient for a 46-mile driving range on a full charge. Driving the front wheels is an 8bhp electric motor – good enough to get the Ami up to a heady 28mph. So you can forget about a quoted 0-62mph time, but as it weighs less than 460kg, the 2.4-metre long vehicle has decent performance around town, despite that severely limited top speed.
In case you haven't figured it out by now, the Ami is very, very small. Forget city cars like the Honda e, MINI Electric or Fiat 500 – the Ami is closer in size to the aforementioned Twizy and G-Wiz. But on the inside, it turns out to be surprisingly spacious, as Citroen has pushed the wheels right out to the corners, so there's a decent amount of room for occupants to stretch out.
Entry-level Ami models can be specified with a range of 'colour packs' (£300) to make them stand out even more. There's also the £8,500 Ami Pop, which features a spoiler that we're certain generates roughly the same amount of downforce as having a mouse sellotaped to the roof. Lifestyle-oriented types will be more drawn to the similarly-priced Ami Tonic with its practical roof bars, while the Ami Cargo is ideal for urban-based deliveries. A rugged Ami Buggy was also sold in super-limited numbers in 2023 and, starting from around £10,500, was by far the most expensive Ami you could buy.
It's not just the styling of the quirky quadricycle that catches people's eyes. For starters, all Amis sold in the UK are left-hand drive, probably to save cash, but this does mean you can exit the vehicle onto the pavement rather than into traffic. The two doors also open in opposite directions; one is hinged from the front and the other from the rear. 
The Ami Buggy, on the other hand, doesn't even get doors, instead opting for hinged gate-like openings that have an uncanny resemblance to those pesky ones at the supermarket. Thankfully, these aren't nearly as annoying, offering a liberating open-air feel as you drive along.
Partnership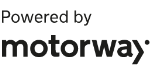 Need to sell your car?
Find your best offer from over 5,000+ dealers. It's that easy.
As mentioned, the Ami's wheels have been pushed right out to the corners for maximum interior room, while the standard panoramic roof further emphasises this feeling of space for occupants. To keep costs down, the side windows are opened and closed manually and the passenger seat is fixed. Thankfully, the driver's seat still moves forward and back, so it's actually surprisingly easy to find a good driving position.
There's no infotainment system or even any speakers in the cabin, just a smartphone cradle on the dashboard and USB socket that allows you to charge your device on the go as part of the optional colour packs. You do at least get a very simple digital driver's display that provides vital information like your speed. 
It also shows your current state of charge, which you'll have to top-up via the Ami's built-in retractable charging cable. This has a European domestic plug with a Type 2 adapter, so that you can plug-in at a home wallbox – or even one of the growing number of on-street charging points in the UK – and get a full charge in around four hours.
So what's it like out on the move? Well, first things first, there are some places the Citroen Ami can't go; with a top speed of 28mph and the structural rigidity of a lunchbox, the Ami is not allowed on motorways. We wish there was a little more power – something there's no chance of given France's tough quadricycle laws – though the Ami is more than capable of keeping up with busy traffic.
With this in mind, it clearly hasn't been built to conquer continents or tackle race tracks; the Citroen Ami has been designed purely with city driving in mind. Tiny dimensions paired with a tight 7.2-metre turning circle (smaller than that of a London Black Cab) means the dinky Citroen is easy to place on the road and can exploit gaps in traffic and park like something on two wheels, not four.
As you'd expect from a car that's built using the same materials as a Fisher Price toy, refinement isn't the Ami's strongest area. There's quite a lot of road noise – granted, less than what you'd get on a moped – and the ride is fairly bouncy. The steering is also unassisted and so is quite slow, heavy and vague overall. 
Taking everything into account, it's quite difficult to offer a true verdict on the Ami as it really is like nothing else on the market right now. Citroen will give you finance on one - with a roughly £1,300 deposit - for as little as £99 per month over two years. For some, that'll be a cheaper and greener commuting option than a proper car, or even public transport.
Yes it's slow, noisy and only has a 46-mile range, but we couldn't help but grin from ear-to-ear when behind the wheel of the Ami. Plus, with Citroen receiving more than 2,000 orders from Brits so far, we're clearly not the only ones slightly smitten by the little Citroen.