Ferrari 296 GTB plug-in hybrid review
The second plug-in hybrid supercar to emerge from Maranello is another triumph, showing Ferrari fans have nothing to fear from electrification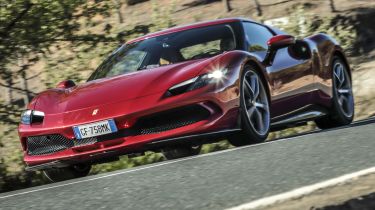 Pros
Stunning looks
Incredible handling
Addictive engine noise
Cons
Slightly grabby brakes
Expensive and exclusive
Some clunky infotainment functions
| Car type | Electric range | Fuel economy | CO2 emissions |
| --- | --- | --- | --- |
| Plug-in hybrid | 15 miles | TBC | TBC |
It seems like only yesterday that Ferrari was introducing its first-ever plug-in hybrid model, the ultra-exclusive SF90 Stradale. But since then, the legendary Italian brand has broken previously self-imposed taboos about developing SUVs and fully electric models, making a hybrid Ferrari seem almost normal. The latest Prancing Horse plug-in to join the range is the 296 GTB. It's both cheaper and less powerful than the SF90 – albeit in a relative sense in both cases. Total output is 819bhp, versus the SF90's 987bhp.
While electrification is inevitable, Ferrari firmly believes it shouldn't come at the cost of driving enjoyment. The 296 GTB is built around a 3.0-litre, twin-turbocharged V6 engine, making this the marque's first roadgoing six-cylinder car (if you don't count the Dino 206 and Dino 246 – and Ferrari doesn't).
It's paired with a 165bhp electric motor fed by a modestly sized 7.45kWh battery. Pure-electric range is just 15 miles, but the 296's hybrid technology is not here to bring down your company-car tax bill. Rather, the electric motor makes up for what little turbo lag there is from the already very responsive petrol engine.
Unlike the all-wheel-drive SF90, the 296 GTB is purely rear-wheel drive, which presented quite a challenge for Ferrari's engineers to ensure it remains drivable and controllable on public roads. The hidden systems keeping everything in check are eye-wateringly complicated, but from behind there's still a very natural, traditional, mid-engined, rear-drive feel to proceedings.
The 296 posts a 0-62mph time of 2.9 seconds and will break 124mph well before most family SUVs can reach the national speed limit. In both cases, it's a couple of tenths slower than the SF90, but as is always the case with Ferraris, on-paper numbers cease to matter once you're up to speed and tackling some challenging corners.
Starting off, the car defaults to 'eDrive' electric mode, and running solely on its motor it has enough performance to keep up with everyday traffic (albeit not for long due to that small battery). In 'Hybrid' mode, the car figures out for itself the best balance of electric and hybrid power, and the integration between engine and motor is incredibly smooth, thanks to a clever new clutch.
The 'Performance' and 'Qualify' modes unleash progressively more power, while focusing less on keeping the battery topped up. But even in these modes it's surprising how quickly the battery gets juiced up, such is the strength of the 296's regenerative braking setup. But to be honest, once you've heard the Ferrari's V6 at full song, you'll quickly forget about any efforts to maximise electric range and simply focus on enjoying one of the best-sounding cars you can buy, full stop.
While a lot of turbocharged performance cars have ended up with pretty flat or downright uninteresting engine notes, the 296's powerplant sounds almost as good as classic naturally aspirated Ferrari V12. It also has something called a 'Hot Tube Resonator' that directs the natural exhaust note into the cabin so you hear it as clearly as possible.
Partnership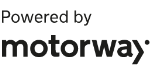 Need to sell your car?
Find your best offer from over 5,000+ dealers. It's that easy.
This great sound is one of five areas Ferrari says it has focused on to ensure the 296 is enjoyable to drive. The others are what it calls 'lateral and longitudinal performance' (which covers steering, handling, grip and acceleration), the speed and smoothness of the gearshifts; and the performance and feel of the brakes.
Those complex systems we mentioned earlier include what Ferrari calls 'Slip Slide Control' and a 'Six-Way Dynamic Chassis Sensor'. They all work together to deliver a predictable, exploitable and hugely entertaining driving experience. If your skills are up to it, you can click the steering-wheel to the 'CT Off' position, which dials back the traction control while keeping the electronic stability control in reserve to save you should you push too hard. The car is intelligent enough to sense from your driving inputs whether you're in control or not, and will give you more freedom to play with the chassis' beautiful balance if you're comfortable doing so.
Weight is the enemy of any hybrid or electric sports car, but the 296 GTB tips the scales at a relatively light 1,470kg, thanks in part to its modestly sized battery. A short wheelbase gives it incredible agility, while the supremely sharp and fast steering setup is very consistently weighted, thanks to fully electronic, rather than hydraulically assisted, power steering.
The rear end is also reassuringly stable given how much power is being channelled through the back tyres. Strong traction and lightning-fast gearchanges let you floor the throttle and gather speed at a prodigious rate, without ever feeling the car is going to get away from you. Slowing down, one tiny chink in the 296's armour becomes evident, as the initial response and regenerative effect when you even slightly brush the brake pedal is quite strong – but this is a minor quibble amid an otherwise mind-blowing driving experience.
If there's any other criticism to be made of the 296, it's that Ferrari's latest infotainment system (already seen in the Roma and SF90) is still a bit clunky when performing certain tasks, but overall it's a big improvement on earlier efforts. Again, though, this is minor nitpicking. Overall, the 296 GTB is a triumph for Ferrari – and one that bodes well for the brand's first fully electric models in a few year's time.