New Citroen My Ami Buggy Limited Edition arriving in 2023
1,000 examples of the off-road inspired variant of Citroen's ultra-compact EV will be made, with order books due to open in spring 2023
The Citroen My Ami Buggy is an off-road inspired version of the French brand's Ami electric quadricycle and was first revealed in concept form back in 2021. Following the public's overwhelming response to the concept, Citroen sold a limited run of 50 road-going models exclusively in France, which were all spoken for in just 18 minutes.
But now Citroen has announced another 1,000 examples will be made in 2023, this time called the My Ami Buggy Limited Edition. Pricing hasn't been announced yet, but Citroen has confirmed it'll open order books in spring 2023, with deliveries due to begin shortly after.
It'll be sold on a first-come, first-served basis in 'several countries where the Ami is marketed', though it's not been confirmed if the UK is one of them.
Citroen has also hinted at some changes from the initial production version, saying, "The new limited edition version will be very similar to the first edition, but with a few surprise features over the current My Ami Buggy." Exactly what those new features are is still under wraps.
We expect the new My Ami Buggy will closely resemble the limited-run model sold in France which carried over many elements from the concept, including a khaki green-and-lime colour scheme, wider wheelarches, gold 14-inch steel wheels and rear spoiler. It also featured a removable fabric roof and steel tubes in place of the regular Ami's doors.
However, the first edition model did away with the concept's extra-chunky off-road tires and didn't come with the concept's LED light bar, metal protection bars for the headlights or front bull bar – most likely to improve pedestrian safety.
In a nod to rallying, the concept had the words 'pilot' and 'copilot' printed above the driver and passenger seats respectively, along with a set of Advanced Comfort seat cushions twice as thick as those in the regular Ami, which can be removed and washed after lengthy expeditions.
The production My Ami Buggy featured a more toned-down cabin, having more in common with the regular Ami. Though it did have lime-green stitching to match the exterior trim, as well as the storage bins on the dashboard. As in the regular Ami, there's no infotainment screen, just a smartphone cradle.
The original My Ami Buggy concept illustrated "one of the many faces that could be developed for the Ami", implying that more versions of the micro EV could be on the way, in addition to the standard and Cargo models that are now available in the UK and currently start from £7,695 and £7,995 respectively.
Electric Renault 5: prices, 2024 launch date and teaser images of the MINI Cooper rival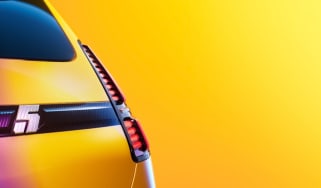 Electric Renault 5: prices, 2024 launch date and teaser images of the MINI Cooper rival
DrivingElectric Awards 2024: the winners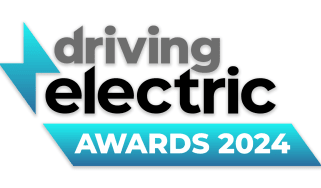 DrivingElectric Awards 2024: the winners
We celebrate the very best products in the EV world
Electric Renault 5: prices, 2024 launch date and teaser images of the MINI Cooper rival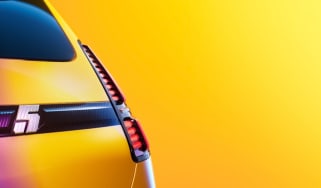 Electric Renault 5: prices, 2024 launch date and teaser images of the MINI Cooper rival
New official teaser pictures for Renault's electric supermini confirm the 5's reveal in February 2024
Tesla Cybertruck: pricing and specs for Elon Musk's electric pickup truck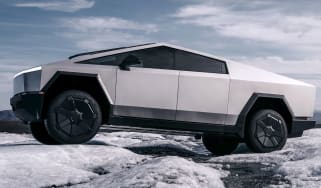 Tesla Cybertruck: pricing and specs for Elon Musk's electric pickup truck
The Tesla pickup truck is now on sale, with a range of up to 340 miles and a starting price of just over $60,000