Citroen My Ami Cargo: pricing revealed for electric city LCV
The commercial version of Citroen's electric city car will start from £7,995 when it goes on sale later this year alongside the regular two-seat Ami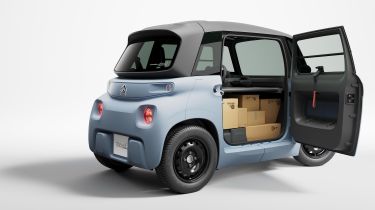 Citroen has announced the commercial version of its Ami two-seat electric city car will start from £7,995 when it goes on sale in the UK later this year. Called the My Ami Cargo, this LCV (light commercial vehicle) version of the ultra-compact EV is designed for last-mile parcel and food deliveries in urban areas.
The My Ami Cargo can carry a payload up to 140kg and has a maximum load volume of 400 litres. Of that, 260 litres comes from the seven-part cargo module that replaces the passenger seat of the regular Ami. There's also a table for filling in and storing forms, plus a secure storage compartment for a driver's wallet or phone. 
The Ami Cargo Electric uses the same 5.5kWh battery as the regular Ami, for a maximum range of 46 miles. The small battery also means fully charging the Ami Cargo Electric from a home wallbox or public charger takes just three hours. The battery sends power to an 8bhp electric motor driving the front wheels.
Zero-emissions status makes the Ami Cargo Electric ideal for deliveries in cities like London, where it would be exempt from the Congestion Charge and ULEZ (Ultra Low Emission Zone) charges. As Eurig Druce, managing director of Citroen UK, reaffirmed in 2021: "With more cities across the UK introducing restrictions for conventional vehicles, Ami Cargo Electric will provide businesses and fleet customers with the opportunity to continue their urban and last-mile operations in a practical, sustainable and cost-efficient way."
The Ami Cargo Electric is also ideal for working in cities thanks to its tight 7.2-metre turning circle. Plus, its steel tubular structure makes it safer in a collision than motorbikes and other three-wheel options.
For fleet orders of less than 10 in France, companies can have their logos added to the vehicles; larger orders from businesses can request bespoke modifications, such as having their vehicles wrapped or painted in specific company colours. Whether these customisation options will be offered in the UK has yet to be confirmed.
Potential customers can reserve the My Ami Cargo with a refundable £250 fee; like the regular Ami, it'll be sold exclusively online. The My Ami Cargo will join Citroen's existing line-up of zero-emissions light commercial vehicles, which currently includes the compact e-Berlingo, medium-sized e-Dispatch and large e-Relay panel vans.
Special-edition Disney Fiat Topolino is what you get when you wish upon a car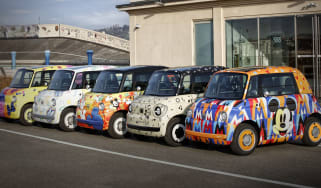 Special-edition Disney Fiat Topolino is what you get when you wish upon a car
Top 10 best small electric cars 2023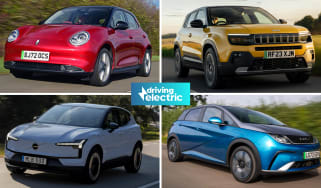 Top 10 best small electric cars 2023
New Citroen My Ami Buggy Limited Edition arriving in 2023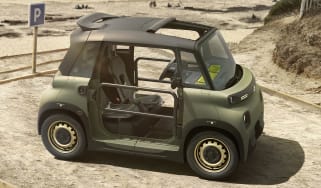 New Citroen My Ami Buggy Limited Edition arriving in 2023
DrivingElectric Awards 2024: the winners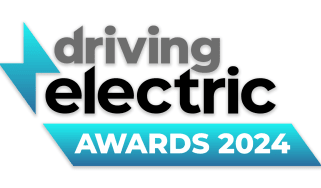 DrivingElectric Awards 2024: the winners
We celebrate the very best products in the EV world
Tesla Cybertruck: pricing and specs for Elon Musk's electric pickup truck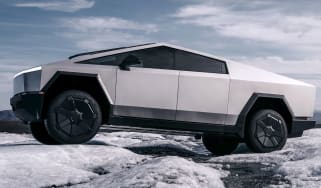 Tesla Cybertruck: pricing and specs for Elon Musk's electric pickup truck
The Tesla pickup truck is now on sale, with a range of up to 340 miles and a starting price of just over $60,000