Urgent call for VAT cut on EV public charging
An open letter to the Chancellor signed by 23 industry leaders calls for VAT on public charging to be slashed from 20% to 5%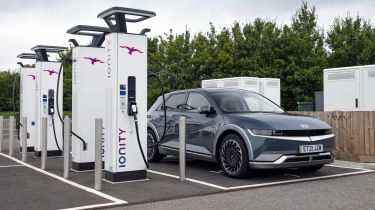 Bosses of some of the UK's largest electric-car charging networks have signed an open letter calling for the Government to immediately slash the VAT rate on EV public charging from 20% to 5%; the same rate consumers pay for domestic energy usage. 
The news comes after several months of steady price increases for various public charging networks, including Instavolt, Osprey Charging, Gridserve, Char.gy, Geniepoint and BP Pulse to name but a few. Earlier this month, Osprey Charging CEO Ian Johnston, who signed the letter to the Chancellor, announced a price increase of over 50%. Charging on the Osprey network now costs £1 per kWh due to skyrocketing energy rates.
The letter was written by the Fair Charge campaign which is fighting to make electric cars more accessible and affordable, and is led by motoring journalist Quentin Willson. The campaign's letter explains the "severe threat" that rising energy costs pose to the UK's adoption of electric cars. The letter states that "rising electricity prices will make it more expensive to drive a zero-emission vehicle, weakening one of the primary motivations for drivers to make the switch [to electric cars]. 
"This is already beginning to have material impacts on future investment plans for public charging infrastructure," it says. "Without action, the roll out of the public charging network will stall."
The letter also adds that reducing the current VAT for public chargers would "immediately feed through to a reduction in prices… fundamentally, it would remove the current VAT anomaly that results in those living in terraced houses or flats who need to use our networks who pay 20% VAT as opposed to those with the ability to charge at home who pay 5% VAT."
The Government has recently announced a six-month scheme to provide businesses and other non-domestic energy users, like charities, schools and hospitals with a discount on wholesale gas and electricity prices. But so far the only network to announce it's reevaluating its pricing following the relief scheme's announcement is Osprey Charging. The updated rates have yet to be finalised, with prices for charging unchanged at this time.
The Government has not yet responded to the open letter. We will have more on this story as it develops.
BMW i4 facelift to topple Tesla with huge range and tech upgrades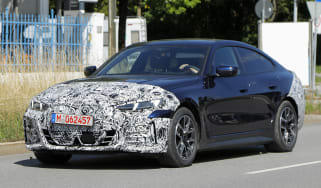 BMW i4 facelift to topple Tesla with huge range and tech upgrades
An updated version of the BMW i4 has been spotted testing, likely sporting a longer range and the latest technology
Electric BMW iX2 is set to take the kidney grille to the next level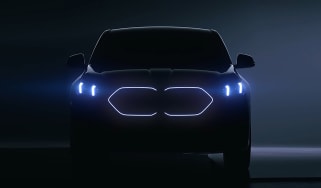 Electric BMW iX2 is set to take the kidney grille to the next level
BMW has teased the highly-rumoured iX2 coupe-SUV, which has been revealed to get enlarged illuminated kidney grilles