Complete guide to the GeniePoint charging network
Need to charge your electric car on the GeniePoint charging network? Here's all you need to know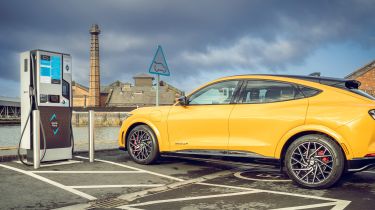 GeniePoint is the third-largest rapid-charging network in the UK, operating more than 500 units across the country. It's owned and operated by Engie EV Solutions, which works with businesses such as Asda and Morrisons supermarkets to deliver charging points for customers with electric vehicles. Other locations include fuel-station forecourts, local-authority car parks, hotels and retail/leisure parks.
The GeniePoint Platform also runs both the Revive charging network in the west of England, and the Dragon charging network in Wales, with interoperability across all three. In January 2021, it was announced that GeniePoint had been contracted by the Premier Inn hotel chain to install 600 50kW points at 300 of its locations across the UK. The first installation was at the Enfield hotel in London in March 2021, and all chargers installed under this deal are available for use by both hotel guests and the general public.
GeniePoint network charger types
The GeniePoint charging network features three main types of charger: Fast AC, Rapid AC and Rapid DC. Fast AC chargers operate at speeds of 7-22kW; Rapid AC chargers deliver 43kW; Rapid DC chargers, meanwhile, are the fastest of all, with power rates of 50kW+. How long a charge will take depends on the maximum charging rate of your car, which type of charger you're using and how large your battery is.
Type 2, CHAdeMO and CCS charging cables all feature on the network, although not all of these are available at every station. Rapid DC chargers have tethered cables and connectors built-in to the charger, some Rapid AC and all Fast AC require you to provide your own charging lead specific to your vehicle.
Charging on the GeniePoint network
Access is via the GeniePoint App (available from the Apple App Store and the Google Play Store). Drivers can register with GeniePoint and provide their credit/debit card details, or alternatively charge as a guest user with no registration required. Drivers can also use an RFID card to access the chargers, either registering their own card (with RFID functionality) or by purchasing a GeniePoint card for £9.
Most GeniePoint chargers operate on a pay-as-you go (PAYG) price per kilowatt-hour (kWh) basis, meaning you only pay for the energy you use. The vast majority of the network consists of 50kW rapid chargers, while there are a handful of slow chargers, too. GeniePoint is one of the charging networks available on Zap-Pay, the pay-as-you-go service integrated into the Zap-Map app.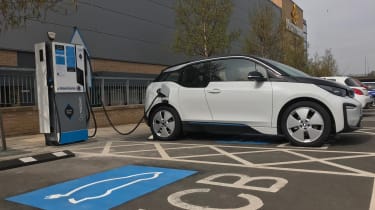 In February 2022, GeniePoint joined Ford's BlueOval charging network which now consists of over 16,000 chargers across the UK. This means if you drive a Mustang Mach-E, Mustang Mach-E GT or one of Ford's plug-in hybrids, you can locate GeniePoint units, as well as monitor and pay for your charging sessions, using the Ford Pass app.
The GeniePoint Network is supported by a customer service team providing 24/7 phone assistance to drivers using the network. This includes remote-start facilities for drivers requiring emergency assistance.
How much does GeniePoint charging cost?
As of 29 March 2022, topping up your car using one of GeniePoint's chargers will costs you 48p per kWh. Unregistered users are charged at 50p per kWh. There are no connection or subscription fees for using the network's points, but you'll incur a £10 overstay charge if you remain plugged in for over 90 minutes.
Tesla Supercharger network: complete guide to Tesla charging stations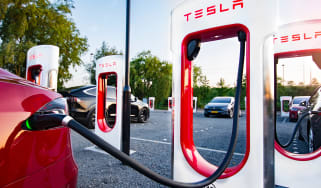 Tesla Supercharger network: complete guide to Tesla charging stations
The Tesla Supercharger network is expanding fast, providing reliable rapid charging throughout the UK to Tesla and non-Tesla owners alike
Where can I buy hydrogen and where is my nearest hydrogen filling station?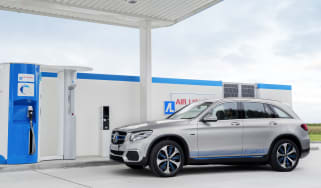 Where can I buy hydrogen and where is my nearest hydrogen filling station?
A guide to where you can find UK hydrogen fuel stations for filling up a hydrogen fuel-cell car
Top 10 best electric SUVs 2022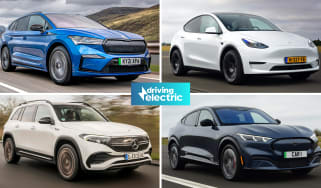 Top 10 best electric SUVs 2022
Electric SUVs combine style and practicality with low running costs, making them a very popular choice in the UK. Here are our top 10 favourites to bu…