Audi Q5 55 TFSI e: Living with it
It's one of our favourite plug-in hybrid SUVs, but how does the high-performance family car work in the real world? We found out with a long-term test...
Report 1: Getting the lowdown
Plug-in hybrid SUVs are gaining serious traction at the moment, with buyers tempted by their reduced running costs, all-electric running and – in many cases – punchy performance. They make a lot of sense as alternatives to diesel models, especially for urban-based owners with a school run.
To figure out some of what makes such a car appealing, we've taken delivery of one of the best around – the Audi Q5 55 TFSI e quattro. Our car came fully kitted-out in S line Competition specification; slightly overwhelmed, we headed to Audi's flagship West London dealership to meet Audi Sport manager Robert Faulkner to get the full guided tour. 
First things first – the hybrid system. The Q5 55 TFSI e is powered by a 249bhp 2.0-litre turbocharged petrol engine and a 141bhp electric motor; together they produce 362bhp, which means this is a family SUV with a 0-62mph time of just 5.3 seconds and a 149mph top speed.
Robert explains how the system works. Start the car and it defaults to EV mode if the battery is charged; from here, you can choose to switch to hybrid mode – which automatically shuffles between the power sources – or charge-hold mode, which lets you use petrol power alone until you want to use the battery. Robert also took us through all of the car's controls and technology features – not something our example is lacking.
Our Q5 weighs in at £61,805 – some £7,600 over list price. Standard equipment includes LED headlights, 20-inch alloys and Audi's Virtual Cockpit, while the optional Tour Pack adds a multitude of active driver aids. We also ticked the Comfort and Sound Pack box, which adds a Bang & Olufsen sound system and ambient lighting, plus a hands-free tailgate. We've also added LED matrix headlights, the parking assistance package and Azores Green paint – the same hue that launch cars were finished in. 
Duly familiarised with all of the Q5's kit, we've got a few months of motoring ahead of us to see how it all works in the real world. We'll be particularly interested to see just how efficient this performance-orientated plug-in SUV can be. 
Report 2: Over-zealous washers
As is the norm, our Q5's optional LED matrix headlights require a set of accompanying washer jets to keep them free of beam-bending dirt. These pop out when needed, operating in tandem with the windscreen washers. 
It's a small point – one that you'd only come to realise after living with a car for a while – but the Q5's headlight washers appear to use far too much water and washer fluid. The resulting overspray has repeatedly covered our otherwise pristine test car.
If you're the sort of person who enjoys a Sunday afternoon car-cleaning session, the regular ruining of your handiwork may well start to grate. We're investigating to see if there's an option hiding in one of the MMI system's sub-menus to adjust how often the washer operates. Still, at least our chosen paint colour is going down well – it's a practical shade that does well to hide dirt (or water marks, for that matter).
Report 3: Performance versus economy 
One of the major benefits of our Q5's plug-in hybrid set up is its performance: seamless, relentless acceleration that's perfect for overtaking, motorway slip roads and generally getting a move on. It's not especially sporty from a driver's perspective, however – it's a little heavy to feel truly poised (just over two tonnes) and while its steering is accurate, it doesn't really feed anything back.
Partnership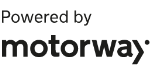 Need to sell your car?
Find your best offer from over 5,000+ dealers. It's that easy.
It's fast when you need it, then, but the Q5 also feels at home at city speeds, where it can chop and change between its power sources without ever making you aware of the mechanical complexities taking place. If you've got the battery fully charged up, this effect is particularly pleasing.
However, we've found that when the battery begins to run out, these switches between electric motor and petrol engine can feel less slick. Sadly, battery power consumption seems to be rapid – we've yet to achieve the car's claimed 26-mile electric range, and things are even worse when it's cold outside.
A regular trip our Q5 gets used for measures in at a total of around 60 miles; we've seen 90mpg on the outward journey, with 30mpg on the way home once the battery loses charge. As with so many high-output plug-in hybrids, attaining headline economy figures depends highly on a careful right foot and savvy use of driving modes.
Report 4: Infotainment
A big part of the Audi's appeal is its slick Virtual Cockpit display that sits in place of traditional dials behind the steering wheel. It works well with the car's infotainment system, displaying various combinations of car, music and sat-nav information as specified by the driver.
However, there's an issue when it comes to Android Auto and Apple CarPlay. Both are included as standard and work well, but neither can be displayed on the Virtual Cockpit; instead, either smartphone connectivity platform can only be shown on the central (non-touch) screen. 
That's a shame – as great as Audi's own sat-nav looks displayed on the digital dial display, its software can't match the power harnessed by Google Maps running on either smartphone system.
It's a mild annoyance that avid sat-nav users will have to pick between a system that looks great and is conveniently displayed right in front of you, or one with more effective live information and re-routing capabilities that's stuck on the car's central display.
We also think that in this day and age, the lack of a touchscreen is pretty criminal – and we'd have liked to see wireless Apple CarPlay included, too. We'll have to wait for the next-generation Q5 for those features.
Report 5: Conclusions
The Q5 55 TFSI e is a car that manages to be at once sensible and a little excessive: it hits all the right notes as a family car and can be fairly efficient if you want it to be, yet if you put your foot down, there's hot-hatch-beating performance on tap.
As we discovered, making the most of the Q5's acceleration will see your battery charge – and therefore fuel consumption – dip markedly, but it's nice to have the option for lightning-fast overtakes. 
As with so many Audis, the Q5 55 TFSI e is pricey but feels worth it in the quality department. The interior is well made and luxurious, and our example, resplendent in Azores Green, turned heads and attracted loads of compliments. Elsewhere, the driving position and seats are great, and the suspension strikes a really great balance between comfort and control – even if the car itself isn't especially fun to drive. 
Other plus points include the optional LED matrix headlights whose washers we weren't so enamoured with. If you do a lot of driving in the countryside or in the depths of British winters, they really do make a big difference. They automatically adjust to compensate for oncoming traffic, while also projecting an almost impossible distance down the road ahead.
During our time with the Q5 TFSI e, we used it as a real workhorse – tip runs, DIY store visits, regular child transportation and, naturally, a visit to everyone's favourite Swedish furniture shop. The boot measures in at 395 litres – some 155 litres less than in a non-electrified Q5 – so some may be left wanting for space. 
What will matter most to most buyers, however, is efficiency. Our car has some clever features to help here that we found useful, not least the regenerative braking system that can use sat-nav data to predict when you're approaching a junction or similar. We found ourselves trying to get the very most out of the Q5's charge and range – the best we managed was 26 miles, dipping to around 14 miles on another occasion. It was best to expect 20 miles or so in most instances. 
It's worth noting that on longer trips you'll need to manually select hybrid mode to get the best economy – with a fully charged battery, we got around 80mpg on some trips. Overall running costs will depend largely on what split of electric/petrol power you most commonly use: according to our calculations, a full charge of the Audi's battery from our home wallbox worked out at £2 or so, compared to £3.30 of petrol in an equivalent ICE car returning 35mpg. After 5,652 miles of motoring – keeping on top of battery charge as much as possible – our average economy figure worked out at 44.7mpg.
Our time with the Q5 was largely fuss free, but we did encounter some smaller issues. We found the automated tailgate to operate a little too slowly and with an interior button that's too similar – both in location and shape – to the fuel cap release button. We'd have preferred a charging port on the driver's side of the car, but this isn't a dealbreaker. Finally, while we thought our car had a central locking problem, this turned out to be a case of user error – we were covering a sensor on the door handle that locks the door.