Audi Q5 hybrid performance, engine & drive
The Q5 plug-in is comfortable, quiet and relaxing to drive, but packs plenty of performance as well
| Model | 0-62mph | Top speed |  Driven wheels | Power |
| --- | --- | --- | --- | --- |
| 50 TFSI e | 6.1s | 148mph | Four | 295bhp |
| 55 TFSI e | 5.3s | 148mph | Four | 362mph |
Two versions of the plug-in hybrid Q5 were available until recently, with both featuring a 2.0-litre turbocharged petrol engine coupled with a 141bhp electric motor fed by a 17.9kWh battery. All models get a seven-speed dual-clutch automatic gearbox and quattro all-wheel drive.
The difference between the two is power output: the 50 TFSI e produces 295bhp and 450Nm of torque, while the more expensive 55 TFSI e offers drivers 362bhp and 500Nm of torque, courtesy of a slightly more powerful petrol engine in the 55, but isn't currently available to order.
Audi Q5 hybrid electric motor, 0-62mph and acceleration
Accelerating from 0-62mph takes 5.3 seconds in the 55 TFSI e, while the less potent 50 TFSI e will do the same in just over six seconds. The 55 has serious punch if you give it everything off the line, but the reality is that it never encourages hooliganism. It's much happier at a steady cruise, or when easing the stresses of a town commute, thanks to the excellent refinement and comfort you enjoy, whether you're in pure-electric mode or have the petrol engine running.
If you do go for EV mode, you can of course enjoy easy and near-silent progress up to fast motorway speeds. Hybrid mode shuffles between the petrol engine and electric motor as the car sees fit, and if you've got a navigation destination plugged in, it'll factor in the route to make sure you get the best efficiency by prioritising the petrol engine on the motorway and saving the battery charge for slower parts of the journey. There's also a battery hold function if you want to take control of that yourself.
The car's regenerative braking system is fairly intuitive and has an automatic setting that uses sensors to increase the brake forces autonomously in order to keep a safe distance from the car in front and maximise efficiency. It even knows if you're approaching a roundabout or junction, and varies the regenerative braking force accordingly, although there's no 'one-pedal' setting like you get in the Nissan Leaf.
Another thing that can be unnerving if you're not expecting it is when the Q5 decouples both the regenerative braking system and the petrol engine to coast freely, which it does when you lift off the throttle on a clear road. It can feel like the car's running away with you the first few times it happens.
However, Audi reckons you get better efficiency this way rather than introducing brake regeneration if there's nothing to slow down for. It sounds complicated, but ultimately the regenerative braking force is introduced smoothly and is easy to predict, and you get used to the coasting function very quickly, so within a few hours you forget all about it and trust the car to respond how you expect it to. Unlike some safety and efficiency systems, these make it easier to relax and enjoy the car.
Handling
The plug-in hybrid Q5 really excels at motorway cruising. It's very quiet, with minimal road and wind noise, and when the engine does fire up, it's so smooth you barely notice it. There's also no jerkiness as the car switches between power sources. The ride is even comfortable on 19-inch alloy wheels and with the stiffer S line suspension fitted. 
Partnership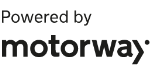 Need to sell your car?
Find your best offer from over 5,000+ dealers. It's that easy.
Go for one of the top-spec Vorsprung trims and you get air suspension as standard, but our time in a 55 TFSI e on 20-inch wheels and standard suspension also proved that the ride comfort is supple and well controlled, without having to fork out for the expensive range-topping model.
The Audi Q5 hybrid is no sports SUV. It's precise and composed, but not engaging, with steering that's well-weighted but short on feedback. Everything about the car feels dialled towards effortless cruising capability, with stoic stability and easy outside-lane pace whether you're in EV or Hybrid mode.