Aston Martin plans for 90% electrification of its range by 2030
British luxury brand confirms that it has plans for an electric car and plug-in hybrids as 2030 ban looms
Aston Martin has laid out plans for the electrification of 90% of its range by 2030. The plans will see the arrival of plug-in hybrid and pure-electric models; a plug-in hybrid DBX has been slated for 2024, while the first fully electric production Aston Martin is expected to arrive in 2025.
"Electric drive is part of our journey and our product plan for the future. We should achieve something by the middle of the decade – that's the ballpark. That's the period of time and I think it's crucial," said Aston Martin's CEO Tobias Moers. "We have re-established engineering in the company on a different level and we have a lot of possibilities in mind… we have a clear ambition for 2030."
The news comes following the recent increase of Mercedes' stake in Aston Martin to 20%, a move that has strengthened ties between the two companies and is set to give the British brand access to Mercedes' latest electric-car technology. "The PHEV DBX will be before 2024," Moers confirmed, "but we have to run the adaptation of all the Mercedes technology transfers, and that needs time – but in 2023 we're going to have that with us".
As part of the plans – dubbed 'Project Horizon' by Aston – the technical details of the forthcoming Valhalla supercar are being considered. Originally set to use an Aston Martin-designed hybrid V6, it's possible that a Mercedes engine could be used instead.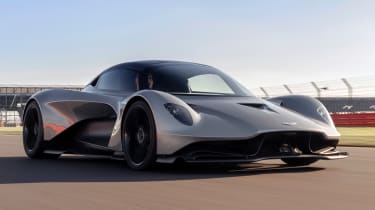 Moers explained that "with the transformational technology agreement with Mercedes, there are other chances for us regarding the combustion engine. But we still have an electrified powertrain, we still have kind of a hybrid style, we still have really breathtaking technology."
Aston Martin's current lineup of DB11, Vantage and DBS Superleggera models are unlikely to get the electrification treatment in the short term, with investigations currently underway to see if they can be updated to accept electrification.
Facelifted versions of these mainstay models are slated for late 2022 or early 2023, according to Moers, but they're set to retain their current, non-electrified platforms. However, as Moers also confirmed, "the next generation… should be a BEV, absolutely, and this is what we'll consider."
The suggested 90% figure leaves room for non-plug-in cars to remain in Aston's line-up, but only for its "track toys", as Moers put it. Aston Martin has plans to add a hardcore AMR version of its Valkyrie hypercar to the range, for example.
Under previous CEO Andy Palmer, Aston Martin was on the verge of launching a fully electric version of its Rapide four-door saloon car, which would have gone head-to-head with the Porsche Taycan and Tesla Model S, but the project was cancelled as long-term plans for the business changed.
Top 10 best luxury electric cars 2021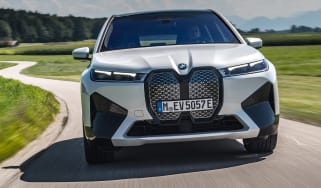 Top 10 best luxury electric cars 2021
From Audi to Tesla, here are our top picks of the most luxurious zero-emissions motoring options on the market right now
Complete guide to the IONITY charging network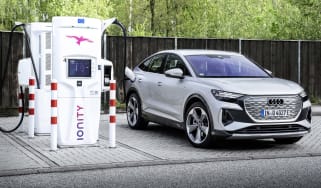 Complete guide to the IONITY charging network
The manufacturer-backed IONITY rapid-charging network is expanding across the UK and Europe – here's all you need to know
2021 Volvo XC40 Recharge electric SUV: single-motor version on sale now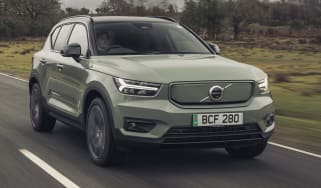 2021 Volvo XC40 Recharge electric SUV: single-motor version on sale now
Volvo has introduced a new single-motor version of its electric SUV, available in two trim levels and with prices starting from £48,300