Aston Martin electric car: British brand's first EV launching in 2025
British carmaker is aiming to create "the most desirable ultra-luxury performance EV" with bespoke battery technology created in collaboration with Britishvolt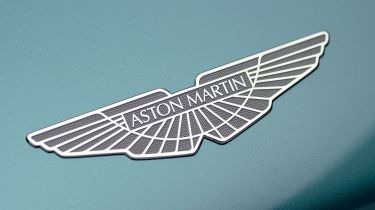 The launch of Aston Martin's first electric car appears to be on track for 2025. The British luxury carmaker reaffirmed the date when announcing a new collaboration with battery specialist Britishvolt to create bespoke technology for its future electric cars.
The partnership will see the two companies work together to design, develop and industrialise battery packs that will feature components specifically developed for use in high-performance Aston Martin EVs. The 109-year-old brand is looking to set new standards for repeatable on-track performance, charging time and range with its upcoming pure-electric performance models.
Aston Martin CEO Tobias Moers said: "Working together with Britishvolt, I believe we can create new technologies to power benchmark-setting Aston Martin electric cars that will match our reputation for high performance and ultra-luxury with the highest standards of sustainability."
Moers also stated that the new partnership with Britishvolt will supplement the strategic technology agreement Aston Martin has with Mercedes-Benz, which currently owns 20% of the British brand. It remains unclear what Aston Martin's first electric car will be, but its future EV line-up is set to include a sports car and an SUV. Zero-emissions replacements for the current DB11, Vantage and DBS are also expected.
So far, the only electrified Aston Martin to be unveiled is the plug-in hybrid Valhalla supercar (above) which features a 4.0-litre V8 engine and two electric motors, producing a combined 937bhp and up to 1,000Nm of torque. First deliveries of the Valhalla will begin in 2024 – the same time that the Aston Martin DBX luxury SUV is set to receive a plug-in hybrid powertrain.
By 2026, all new Aston Martins will have an electrified drivetrain option, with a target for its "core portfolio" to be fully electric by 2030. This corresponds to plans Aston Martin laid out in February 2021 for the electrification of 90% of its range by the end of the decade, which leaves room for non-plug-in cars to remain in its line-up, but only for its "track toys", as Moers put it last year.
Under previous CEO Andy Palmer, Aston Martin was on the verge of launching a fully electric version of its Rapide four-door saloon car, which would have gone head-to-head with the Porsche Taycan and Tesla Model S, but the project was cancelled as long-term plans for the business changed.
Meanwhile, Britishvolt is also working on battery technology that'll be key to Lotus' first electric sports car, due in 2026. The firm plans to build the UK's first gigafactory in Northumberland, to be operational by 2024, which within a few years will be able to produce 300,000 lithium-ion battery packs a year.
Electric Renault 5: prices, 2024 launch date and teaser images of the MINI Cooper rival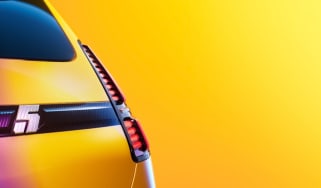 Electric Renault 5: prices, 2024 launch date and teaser images of the MINI Cooper rival
Electric Renault 5: prices, 2024 launch date and teaser images of the MINI Cooper rival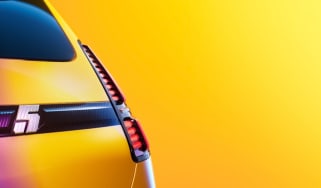 Electric Renault 5: prices, 2024 launch date and teaser images of the MINI Cooper rival
New official teaser pictures for Renault's electric supermini confirm the 5's reveal in February 2024
First contact: facelifted Kia EV6 will look even more like a UFO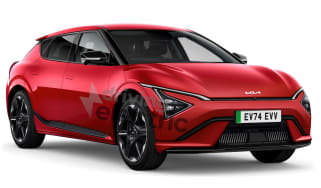 First contact: facelifted Kia EV6 will look even more like a UFO
Kia is readying an update for the EV6 crossover, which is set to include a new face and tech from the larger EV9