Complete guide to Pod Point charging network
Here's how to charge your electric or plug-in hybrid car on Pod Point's public charging network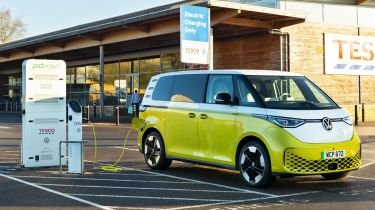 Pod Point is arguably best known for its home chargers, but it also operates a network of public chargers. As of September 2022, the Pod Point network consists of over 4,600 charging points spread across the UK, and many of these are free to charge your electric or plug-in hybrid car from.
A live map of the Pod Point network showing the status of all its chargers can be viewed on the company's website or its smartphone app. Pod Point has also installed charging points at Gatwick and Heathrow airports, Center Parcs, Premier Inn hotels, and Lidl supermarkets. BMW is also working with Pod Point to install charging points at key locations across the UK's 15 national parks.
A lot of Pod Point's rapid chargers offer contactless payments, while many of the brand's slower 7kW and 22kW AC chargers still require use of the Pod Point app. Unfortunately there's no option for an RFID card, and there's no membership or subscription required to use Pod Point's public chargers.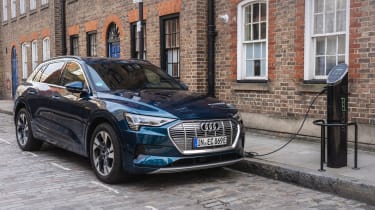 It's worth noting that there is no defined price structure applicable across the Pod Point network, as you'll find with some other charger operators. You'll have to check the Pod Point app or desktop map to find out the cost of a top-up at each location as it will vary.
In 2019 Pod Point began to install chargers at Tesco stores around the UK, in partnership with Volkswagen. It has plans to install a total of 2,400 charging bays at 600 Tesco stores.
As of November 2022, it costs 28p per kWh to charge from the 7kW chargers in Tesco's car parks, 40p/kWh for a 22kW unit and 50p/kWh if you top-up from one of its 50kW rapid chargers. The rapid chargers are the only units that accept contactless payment, with the rest requiring Pod Point's smartphone app to start a charging session.
MINI Cooper Electric: pricing and specs for British-built electric supermini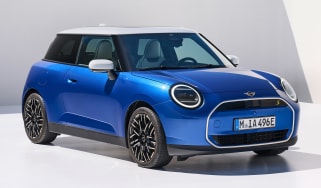 MINI Cooper Electric: pricing and specs for British-built electric supermini
Electric Renault 5: prices, 2024 launch date and teaser images of the MINI Cooper rival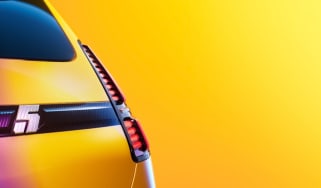 Electric Renault 5: prices, 2024 launch date and teaser images of the MINI Cooper rival
DrivingElectric Awards 2024: the winners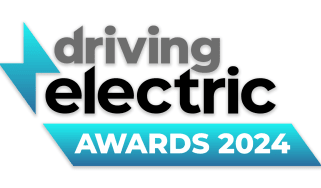 DrivingElectric Awards 2024: the winners
We celebrate the very best products in the EV world
Tesla Cybertruck: pricing and specs for Elon Musk's electric pickup truck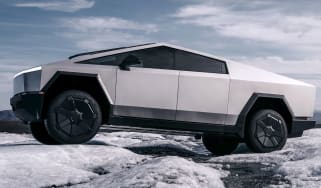 Tesla Cybertruck: pricing and specs for Elon Musk's electric pickup truck
The Tesla pickup truck is now on sale, with a range of up to 340 miles and a starting price of just over $60,000