London van scrappage scheme: all you need to know
The London van scrappage scheme offered up to £7,000 off the cost of a low-emissions van, or £9,500 off a pure-electric van, but has now ended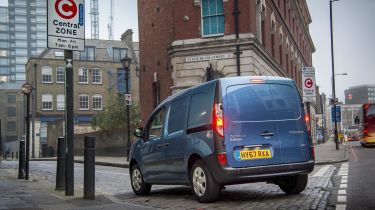 In late January 2020, London mayor Sadiq Khan increased the amounts offered under a van scrappage scheme for small businesses operating within the UK capital's Ultra Low Emission Zone (ULEZ). The size of companies eligible was also adjusted. Previously, only those with fewer than 10 employees ('micro businesses') could apply. Now, small businesses with up to 50 employees were included.
These changes were enough to boost take-up of the scheme to the extent that by August 2020, the allocated funds had been spent and the scheme was wound up. When the scheme was running, applicants were able to claim up to £7,000 off the cost of a new low-emissions van when handing over an older van, with a maximum of three claims per company. Companies switching to a fully electric van could claim up to £9,500, with the same three-claim cap.
Since April 2019, any vehicles (including private cars) driving within the ULEZ boundaries that don't meet Euro 4 (petrol) or Euro 6 (diesel) emissions standards have had to pay a daily charge of £12.50. The ULEZ charge applies 24 hours a day, seven days a week, and is levied in addition to the London Congestion Charge.
While the London van scrappage scheme is no longer available, if you're thinking of making the switch, read our guide to the best electric vans you can buy right now, as well our look at electric vans coming soon. We also explain how to charge an electric van and look at whether an electric van could be right for your business.
First contact: facelifted Kia EV6 will look even more like a UFO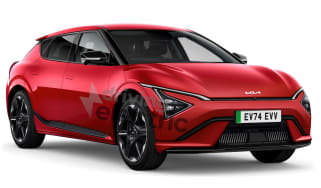 First contact: facelifted Kia EV6 will look even more like a UFO
Kia is readying an update for the EV6 crossover, which is set to include a new face and tech from the larger EV9
New Fisker Ocean Sport washes up in the UK: £36k for a 288-mile range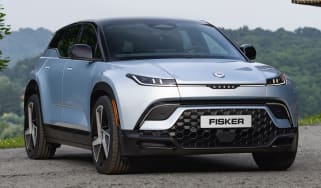 New Fisker Ocean Sport washes up in the UK: £36k for a 288-mile range
American EV startup Fisker has just launched its entry-level Ocean SUV in the UK, with a range of up to 288 miles
New Vauxhall Vivaro Electric is cheaper, yet has more range and tech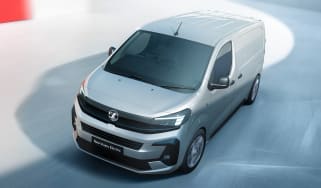 New Vauxhall Vivaro Electric is cheaper, yet has more range and tech
Vauxhall has given its Vivaro Electric panel van a mid-life refresh with a new face and some of the latest tech