What is a frunk?
Modern electric cars are frequently offered with a 'frunk' – but what is this and why would you need one?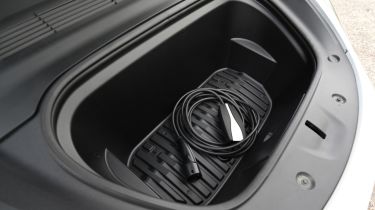 The word 'frunk' is an import from American English, so while it's becoming more common in the UK you still might be wondering what it means. It's a portmanteau – a word blend – of 'front' and 'trunk', meaning a storage space at the front of a car.
It gets all a bit confusing when you think about the words we have for car parts in the UK that are different to in the US. There's also a British English version of the term that's less common: 'froot', blending 'front' and 'boot'. As it sounds a bit silly, many prefer simply 'front boot' or the American 'frunk' instead.
Why is the term becoming more common, though? It's all to do with the rise of the electric car. While petrol and diesel cars typically have their engine in the front, under the bonnet (or hood in America), electric cars have motors that are much smaller and typically situated by the wheels. The batteries that supply power to them are usually located under the floor of the car too, which means there's space up front, as well as in the normal place at the back.
The 'frunk' in electric cars is usually not massive – under the bonnet you'll still find a normal 12-volt battery like in a petrol car that supplies power to the lights, wipers and in-car tech, plus things like the brake fluid, power steering fluid and screenwash fillers. It means there's a bit of space up front, but nothing like as much as you get in the true boot at the back.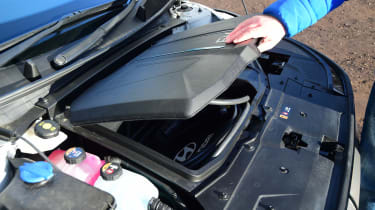 For example, the Hyundai Ioniq 5 has a 57-litre frunk. That's a good size for perhaps one bag, but we'd instead choose to store the car's charging cables there – it just seems like the perfect place for keeping them safe and means they're not taking up space in the real boot.
The Ford Mustang Mach-E has a rather more impressive 133-litre 'frunk', which is more useful. If you've even seen a Porsche 911 (which has the engine in the back, so has storage up front despite being a petrol car), it's about the same size as the 'frunk' there. It's enough for some bags for a weekend away – not too bad considering that in the Ford there's also a large normal boot as well.
The Tesla Model S has an even more impressive 150 litres available up front. Along with its huge rear boot, the Model S is a really practical electric car. The same goes for the world's best-selling electric car, the Tesla Model Y which has a 117-litre frunk for a combined total of 971 litres of space in the front and rear.
BMW i4 facelift to topple Tesla with huge range and tech upgrades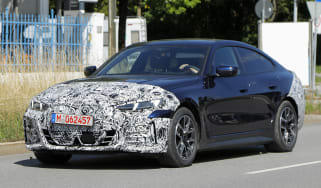 BMW i4 facelift to topple Tesla with huge range and tech upgrades
An updated version of the BMW i4 has been spotted testing, likely sporting a longer range and the latest technology
Electric BMW iX2 is set to take the kidney grille to the next level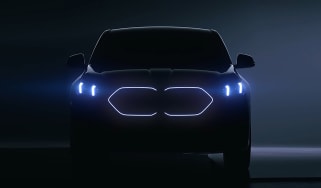 Electric BMW iX2 is set to take the kidney grille to the next level
BMW has teased the highly-rumoured iX2 coupe-SUV, which has been revealed to get enlarged illuminated kidney grilles