Do EVs need oil?
Electric vehicles (EVs) don't need engine oil, but they still need to be serviced regularly. We take a closer look at what that involves...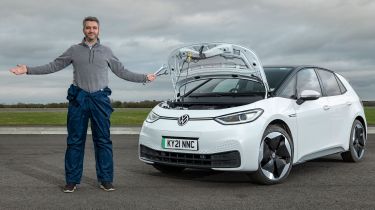 Electric cars and vans (also known as EVs) don't have engines – instead, they have electric motors that use battery power to turn the wheels and get you where you need to go.
Servicing a normal car has, for the past 100 years or so, been mainly about changing the oil. Oil gets dirty and loses its effectiveness after a certain amount of miles or time, so a service replaces it and keeps the engine healthy. Since there are so few moving parts in an electric motor and battery system, there's no need for any oil.
However, that doesn't mean you don't need to service an electric car or van. There are still vital checks and even other fluids that need to be changed, topped-up or at the very least, inspected. Plus, servicing keeps the rest of the components in your car in top shape, and means there won't be any nasty surprises when it comes to getting an MOT, which an EV also needs each year after it's three years old. Read on to find out more about servicing an electric car and what to expect from that process...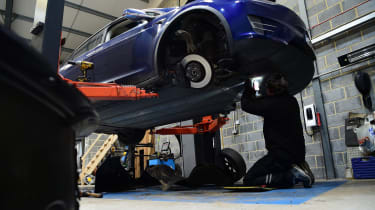 What's involved with servicing an electric car?
While changing the engine oil is a key part of servicing a petrol or diesel car, it's far from the only thing that's done. Electric cars still have the same suspension, brakes, steering, wheels, tyres and lights as any other car, and these still need to be checked over. 
There's also still a 12-volt battery in your electric car, in addition to the main high-voltage power pack, so that needs to be checked just like in a petrol or diesel car. Washer fluid will be topped-up if needed and filters that keep dust and pollen out of the cabin are changed, too. 
Further to this, suspension and steering joints and rubber boots are checked for tears or leaks, the tyre pressures reset and the wheels are inspected for dents or cracks that could cause issues. Most importantly, the brakes are given a once over and monitored for wear, plus the brake fluid might need to be changed to keep things safe. It's all exactly the same as in every other type of car.
Where EVs differ is that technicians will also need to check that the motors and batteries are working as intended, as well as carrying out an inspection of the high-voltage cables through the car. The battery health is checked using a computer, but the cables are physically inspected just in case there's a fault caused by road damage or similar.
The charging system is checked for issues as well, including a look at connections to make sure there's no debris preventing proper function. When your EV is serviced or given an MOT, the inspector may ask to see the charging cables as well.
Costs of servicing electric cars and how often to service them
The good news for EV owners is that servicing an electric car is quicker than for combustion cars. The most time-consuming part of servicing is often changing the oil and oil filter, so skipping that step saves time and money. 
Partnership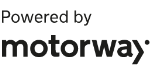 Need to sell your car?
Find your best offer from over 5,000+ dealers. It's that easy.
You can therefore expect to pay less for an electric car service than for a petrol or diesel car. For example, Volkswagen dealers charge about 25% less for servicing their electric ID models than for a Golf or Tiguan. All the normal service plans are available, they're just a little cheaper.
You also don't need to service electric cars as often as petrol or diesel cars, although this varies massively depending on the manufacturer and even the specific model you have. Volkswagen recommends a service every 24 months or 20,000 miles, whichever comes first, while Ford recommends 18,000-mile intervals for its EVs. 
Tesla has specific intervals for different aspects of servicing, so it's every two years for brake fluid, but the discs themselves need checking every 12,500 miles for example. BMWs have an on-board monitor that tells you when to take your car for a service, rather than defined intervals.
Find out more about how to take care of your EV by reading our complete guide to electric car repairs, servicing and maintenance...
"Everyone wins in the switch to EVs. We must hold our nerve on the 2030 ICE ban"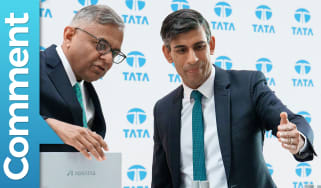 "Everyone wins in the switch to EVs. We must hold our nerve on the 2030 ICE ban"
BMW i4 facelift to topple Tesla with huge range and tech upgrades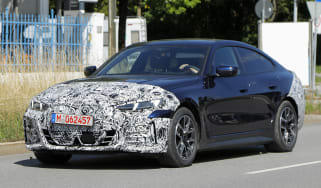 BMW i4 facelift to topple Tesla with huge range and tech upgrades
An updated version of the BMW i4 has been spotted testing, likely sporting a longer range and the latest technology
Electric BMW iX2 is set to take the kidney grille to the next level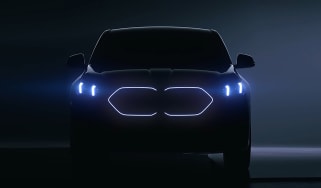 Electric BMW iX2 is set to take the kidney grille to the next level
BMW has teased the highly-rumoured iX2 coupe-SUV, which has been revealed to get enlarged illuminated kidney grilles