ScottishPower tariff to cost '10 times less than petrol'
Energy company ScottishPower claims its new tariff for electric-car drivers could undercut petrol running costs by 90%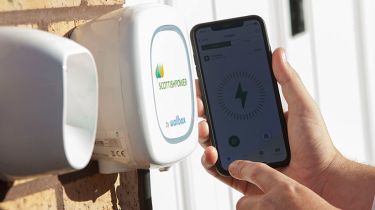 A new energy tariff launched by ScottishPower could save electric-vehicle drivers up to 90% in fuel bills compared to petrol cars, the company has claimed.
The 'SmartPower Green EV January 2021' tariff lets customers take advantage of discounted charging rates between the hours of midnight and 5am, potentially driving down running costs.
Drivers can schedule overnight charging using a smartphone app and the company's own fast charger, which was revealed last year.
ScottishPower compared the running costs of a Hyundai Kona Electric and a petrol Kona, costing 1.06p and 11p per mile respectively.
With electricity costing 4.736p per kWh during off-peak hours, it estimates that a Nissan Leaf with an annual range of 6,000 miles would cost just £62 to charge.
"A tariff that enables drivers to charge their vehicle for up to ten times less than the cost of petrol is a game changer," said CEO Keith Anderson. "ScottishPower wants to help customers benefit from electric vehicles as quickly as possible as that will help improve air quality and cut carbon quicker. Helping cutting the cost of motoring will help people switch to electric vehicles faster."
Towards the end of 2018, ScottishPower announced a partnership with dealer group Arnold Clark to offer electric-car buyers an 'end-to-end', zero-emissions electric-vehicle package, combining a 100% renewable energy supply with running an electric car.
Buyers could purchase or lease an electric car of their choice from an Arnold Clark dealer, as well as getting a home charging point installed and switching to a fully renewable electricity tariff with ScottishPower.
Although all electric cars produce zero tailpipe emissions, running one can still contribute to CO2 output if the electricity used to charge it comes from non-renewable sources. The ScottishPower/Arnold Clark partnership aims to avoid this.
Commenting on the link-up, Anderson said at the time: "Today we announce the UK's first end-to-end electric vehicle package that's 100% green. After removing carbon from how we generate electricity, we believe the decarbonisation of the UK's transport system has to be next."
In tandem with the partnership launch, ScottishPower commissioned a YouGov survey of 2,000 people, which indicated one in five adults who don't currently own an electric vehicle, or aren't currently in the process of buying one, will be considering either the purchase or lease of an electric vehicle by October 2021. Right now, just 2% of British adults own an electric vehicle.
The survey also revealed some misconceptions and uncertainty about home charging points: 50% thought such points need to be the same size as a petrol pump, whereas in reality they're a lot smaller. And 46% were unsure if they'd need new cabling to be installed at home in order for a charging point to work. ScottishPower promises no new cabling is required for the charging point being offered through its scheme.
The point has a retail price of £899, but the £500 home charging point grant (subject to you having dedicated off-street parking) can bring that down to £399. Customers in Scotland may also be able to claim an additional £300 grant from the Energy Saving Trust, bringing the cost down to £99.
New electric cars coming in 2023 and beyond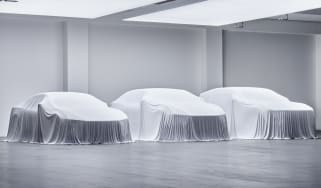 New electric cars coming in 2023 and beyond
With electric cars making up an ever-increasing proportion of sales, the industry is working flat out to launch new models – here's what's on the way …
New Toyota battery tech to deliver 500-mile EVs by 2026; 750-mile ranges to come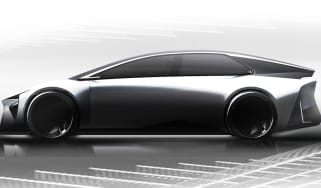 New Toyota battery tech to deliver 500-mile EVs by 2026; 750-mile ranges to come
Toyota has revealed details on its latest battery technology, set to underpin its next generation of EVs
New Fiat 600e SUV prices announced: £3,000 cheaper than a Jeep Avenger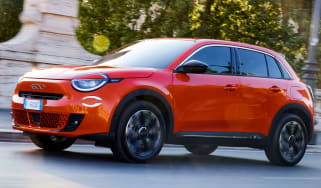 New Fiat 600e SUV prices announced: £3,000 cheaper than a Jeep Avenger
The larger sibling to the Fiat 500e gets a stylish SUV-like design and a 249-mile range