95% of electric car drivers happy to 'smart charge'
Consumer behaviour and uptake study shows most drivers are happy to use smart charging technology to avoid peak tariffs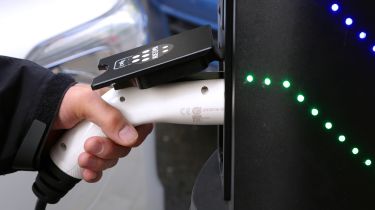 The vast majority of electric-vehicle drivers are happy to use smart chargers in order to benefit from lower running costs, a study has found.
Smart charging allows drivers to schedule charging sessions overnight when electricity tariffs are cheaper, with the added benefit of lowering demand on the grid during peak hours.
Experts believe the technology will be crucial in the future, with millions of electric cars set to join our roads over the next decade. 
Findings from the Consumers, Vehicles and Energy Integration study - which featured two trials analysing charging behaviour and vehicle uptake - suggest that 95% of electric-car drivers would prefer to charge using smart chargers, even if the annual savings from doing so were relatively small.
The trial saw 247 participants running a battery-electric vehicle or plug-in hybrid vehicle (PHEV) for a period of two months, with users offered a choice of supplier-managed or user-managed smart-charging solutions.
Both approaches were deemed to be successful in shifting charging sessions away from the peak hours of 4-7pm. The number of PHEV drivers content with smart charging stood at 85%.
"The value of doing trials with mainstream consumers cannot be over-estimated," said Energy Technologies Institute CEO Jonathan Wills, "because early-adopters of EVs, or any technology for that matter, are often willing to put up with limitations, faults and costs that no mainstream consumer would ever accept.
"To put ourselves on track towards Net Zero, we really need low emissions vehicles to become mainstream and this study has produced the most comprehensive picture so far of the issues facing the transition to an electric powered era in terms of consumer choice."
From this week onwards, only smart chargers will be eligible for the Government grant which contributes up to £500 towards the cost of installing a wallbox charger.
Meanwhile, a second trial saw 200 consumers spending four days apiece driving an electric Volkswagen e-Golf, plug-in hybrid Golf GTE and petrol-powered Golf GT Edition.
It found that most people would be prepared to pay more for an electric vehicle, as long as the lower running costs returned the difference within five years of ownership.
Surveys also suggested that 90% of the participants would consider using an electric or plug-in hybrid vehicle as their main car if they offered over 300 and 100 miles of range respectively.
Only 50% said they would consider an electric car if it delivered just 200 miles of range.
New Fisker Ocean Sport washes up in the UK: £36k for a 288-mile range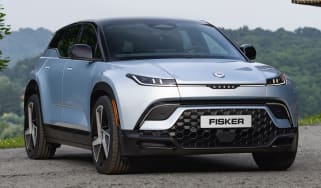 New Fisker Ocean Sport washes up in the UK: £36k for a 288-mile range
American EV startup Fisker has just launched its entry-level Ocean SUV in the UK, with a range of up to 288 miles
Big price cut: Electric Renault Megane prices slashed in time for Christmas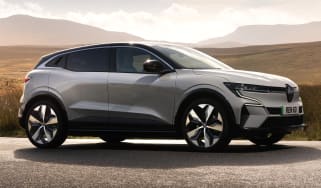 Big price cut: Electric Renault Megane prices slashed in time for Christmas
Renault Megane E-Tech gets a price drop of up to £3,500, bringing the starting price to just £34,495