Home car chargers to be 'smart' by July 2019
Only smart chargers to be eligible for government grant from next July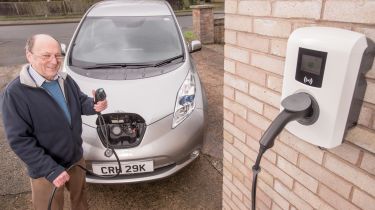 The government has stated that it will continue to offer its £500 'OLEV' (Office for Low Emission Vehicles) grant for the foreseeable future, but any domestic charger funded by the grant from July next year must have 'smart' functionality. This means that the charger must have online connectivity that allows it to be accessed remotely, and which allows it to vary its charging times automatically in order to help avoid surges in demand for electricity at peak times.
Smart chargers have become commonplace in the last two years, and most modern domestic (and workplace) car charging sockets already have wi-fi connectivity and future grid-management features. So if you're thinking of having one installed, there's no extra cost coming your way.
All you need to qualify for the £500 government OLEV grant is proof of your ownership of an electric vehicle (new or used). The charge point provider – Pod Point and Chargemaster are the two biggest providers of domestic car chargers in the UK – will do the necessary paperwork to get you the saving, and after that's been applied, you can expect to pay around £300-£1,000 depending on what speed and type of charger you want.
James McKenny, Head of Insights at Pod Point, stated that smart chargers can "balance out the peaks from charging, and will enable the mass adoption of electric vehicles without the need to carry out significant and expensive reinforcement of distribution networks. Furthermore, smart charging electric cars will also allow the UK to make better use of intermittent renewable energy; charging not only when demand is low, but also when supply is high.
"So, in a number of ways the mandating of smart charging is actually an important step towards ensuring the UK meets its obligations for carbon emission reductions."
Other big changes to electric car charging include the potential to use electric cars as energy storage. OVO energy and Nissan are currently running a trial where Nissan Leafs that are plugged in can actually sell energy stored in their batteries back to the grid.
MINI Cooper Electric: pricing and specs for British-built electric supermini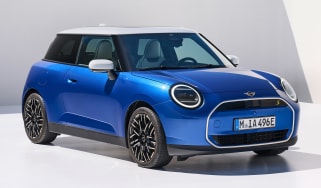 MINI Cooper Electric: pricing and specs for British-built electric supermini
MINI's latest electric hatchback introduces a revolutionary interior design, as well as larger batteries to provide a 250-mile range
DrivingElectric Awards 2024: the winners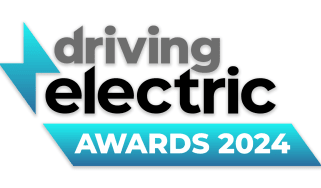 DrivingElectric Awards 2024: the winners
We celebrate the very best products in the EV world
The Kia EV9 is DrivingElectric Car of the Year 2024
The Kia EV9 is DrivingElectric Car of the Year 2024
Kia's new electric flagship wins big at DrivingElectric's annual awards ceremony