What is vehicle-to-grid (V2G) charging?
It won't be long before your electric car will be able to sell electricity back to the grid from its batteries, helping you save even more money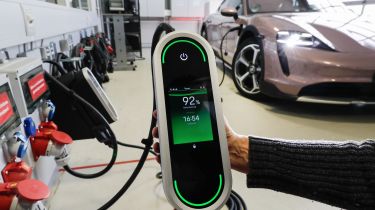 Vehicle-to-grid (V2G) charging is one of the most significant future developments for owners of electric cars. The technology allows owners to sell electricity stored in their cars' batteries back to the National Grid during times of high demand – potentially making money in the process.
Cheaper energy tariffs during late-night, off-peak hours allow EV owners to top up for less than would otherwise be the case. Through the use of 'smart' software and charging points, the transfer of electricity back and forth from car to grid can be automatically controlled, ensuring the owner still gets their car charged as much as they wanted, in addition to feeding power back to the grid.
The technology is already being trialled and government bodies such as the Department for Transport (DfT) are backing it, so it's likely that V2G will become a reality before too long.
How V2G charging works
V2G is based on using electric-car batteries as energy storage devices and being able to both add and take power from them while a car is plugged into a home wallbox charger or public charging station. New technology allowing cars' batteries to discharge back into the grid is needed in order for V2G to work as envisaged. Energy providers will incentivise customers with a small fee per kWh of electricity returned to the grid. The price difference between that fee and the cost of recharging during off-peak hours will be the profit made from V2G charging.
Is V2G charging available in the UK?
In July 2021, EDF in partnership with Nissan launched a commercial V2G scheme, whereby fleet operators of Nissan Leafs and Nissan e-NV200s could have an 11kW ABB charging point installed and sell energy back to the National Grid during peak hours to generate revenue. According to EDF, fleets can save up to £350 a year per charger installed with this scheme. Operators can programme a dedicated app to indicate what time they need their vehicles, so they're fully charged and ready for use having been recharged at cheaper, off-peak times.
Electric Nation V2G trial
In June 2020, Western Power Distribution (WPD) launched its 'Electric Nation' trial of V2G charging in the Midlands, South West and South Wales. The programme, run with CrowdCharge, recruited Nissan electric-car owners and offered free installation of a £5,500 smart charger.
The trial saw several different energy suppliers testing their services with these chargers, offering "a more realistic simulation of a future world in which many streets will have a number of EVs using V2G chargers operated by different energy suppliers," according to WPD.
The results of the Electric Nation trial were published in June 2022. According the organisers, it proved that V2G charging works both from a technical point of view and from the perspective of customer acceptance. Participants with solar panels were able to charge with free 100% renewable energy. The trial allowed them to transfer this green energy from the EV to the home at peak times, so further reducing demand on the grid.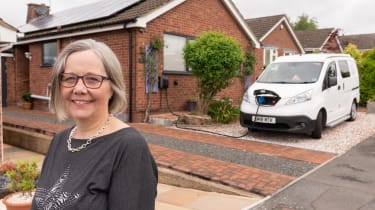 Participant Marie Hubbard (above) commented: "As well as trialling the Electric Nation vehicle to grid charger, I have solar panels on the roof of my house, and an electricity tariff that allows me to import and export energy. So I set the vehicle to charge during the night when electricity prices are lower, and I exported energy from the vehicle to the grid during the peak times of higher demand.
Partnership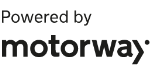 Need to sell your car?
Find your best offer from over 5,000+ dealers. It's that easy.
"The result is that as well as reducing my electricity bill from £50 to £25 per month, I also made £25 per month by supplying energy to the grid. This shows that vehicle to grid charging has the potential to reduce people's energy bills, as well as helping to reduce the amount of electricity generated by fossil fuels."
Porsche V2G trial
In early 2022, Porsche conducted a "realistic pilot test" of V2G technology in collaboration with German grid operator TransnetBW and consulting firm Intelligent Energy System Services (IE2S). This demonstrated that electrical balancing power can be stored in the batteries of an "intelligent swarm" of electric cars.
Five Porsche Taycans were connected to the grid using the Porsche Home Energy Manager (HEM), both in a domestic environment and under laboratory conditions. A cloud-based pooling system developed by IE2S co-ordinated and controlled the charging process of the cars in real time, translating the grid operator's balancing power set points into signals.
Fiat-Chrysler V2G trial
Working with ENGIE, the Italian firm (part of the Stellantis Group) has begun development of V2G infrastructure. In May 2020, work began at the company's Mirafiori complex to install V2G points to connect 64 electric cars to the grid. This increased to 700 cars by the end of 2021.
While this technology is currently limited to FCA's own HQ and  fleet of vehicles, the project represents a starting point for the technology and is another sign that big car companies are taking V2G seriously. It's most likely that any commercial version of FCA's V2G technology would first roll out across Italy before it made its way to the rest of Europe and the UK.
Audi V2H trial
Working in partnership with electrical installation firm Hager Group, Audi is developing a V2H (Vehicle to Home) system, whereby a car's battery serves as a "temporary storage medium" for power produced by domestic solar panels. This power can be fed back into the home when sunlight levels are low, reducing electricity costs and increasing the stability of the network
Audi says this could be expanded to include a home electricity storage unit working alongside the car, allowing for "energy independence" and greater security against blackouts. During the research project exploring this technology, an Audi e-tron with bi-directional charging capability was used, along with a 12kW wallbox and a 9kWh home storage unit. It's not yet clear when this technology will make it to production Audi models, but it doesn't seem to be too far off.
New Fisker Ocean Sport washes up in the UK: £36k for a 288-mile range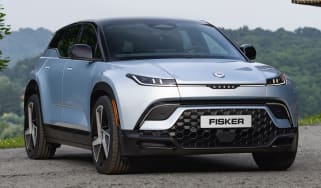 New Fisker Ocean Sport washes up in the UK: £36k for a 288-mile range
American EV startup Fisker has just launched its entry-level Ocean SUV in the UK, with a range of up to 288 miles
First contact: facelifted Kia EV6 will look even more like a UFO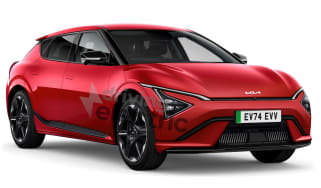 First contact: facelifted Kia EV6 will look even more like a UFO
Kia is readying an update for the EV6 crossover, which is set to include a new face and tech from the larger EV9
Big price cut: Electric Renault Megane prices slashed in time for Christmas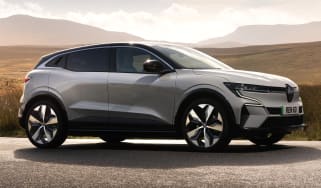 Big price cut: Electric Renault Megane prices slashed in time for Christmas
Renault Megane E-Tech gets a price drop of up to £3,500, bringing the starting price to just £34,495