Nissan and EDF launch commercial V2G service for fleets
According to EDF, fleets running Nissan Leafs and Nissan e-NV200 vans can save up to £350 a year per two-way charger installed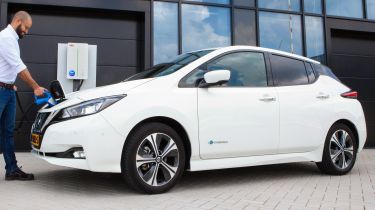 The power company EDF, working in partnership with Nissan, has launched a new commercial charging service using vehicle-to-grid (V2G) technology. It allows fleet operators running Nissan Leaf and Nissan e-NV200 vehicles to return energy to the grid during peak hours and recharge when energy rates are cheapest.
Fleet operators can specify when they need their vehicles to be fully charged, and in the meantime, energy stored in their batteries is sold back to the National Grid, generating extra revenue. The scheme requires the supply and installation of a two-way ABB 11kW charger, which features V2G technology developed by DREEV: a joint venture between EDF and Californian start-up Nuvve.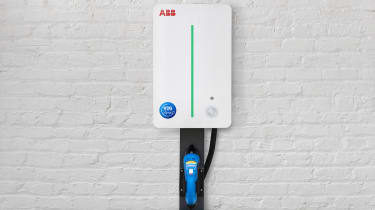 At the 11kW speed of the supplied charger, you'll be able to fully charge a 40kWh Nissan Leaf in around three and a half hours. Currently, the Leaf and the e-NV200 electric van are the only models in use in the UK that can support this V2G charging system, however, the charging point can still be used to recharge any electric vehicle with a CHAdeMO connector.
Those on the scheme also get a dedicated app from DREEV, which can set each vehicle's energy requirements, track its state of charge and control charging in real time. The app also allows you to regain control and override the V2G system to force the charge of a vehicle in case you need more charge in its battery sooner.
Other car manufacturers are also looking into vehicle-to-grid infrastructure, including Fiat, which in 2020 installed an initial batch of V2G charging points at its Mirafiori factory in Turin, Italy – the first of a planned total of 700. Meanwhile, last year Audi began trialing vehicle-to-home (V2H) technology on a selection of its e-tron SUVs, whereby the electric car and its battery serve as a "temporary storage medium" for power produced by domestic solar panels.
BMW i4 facelift to topple Tesla with huge range and tech upgrades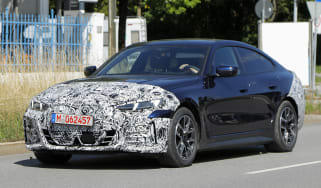 BMW i4 facelift to topple Tesla with huge range and tech upgrades
An updated version of the BMW i4 has been spotted testing, likely sporting a longer range and the latest technology
We've had a ride in the new electric MG Cyberster and it's NOT what we first thought…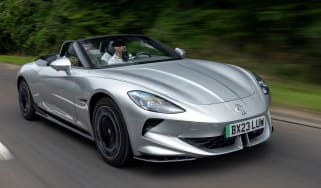 We've had a ride in the new electric MG Cyberster and it's NOT what we first thought…
The MG Cyberster is due to go on sale next year with up to 536bhp and scissor doors – and we've already had a ride in it