Selling electricity back to the grid
Electric cars will sell electricity back to the grid in the future, making them even more cost-effective for owners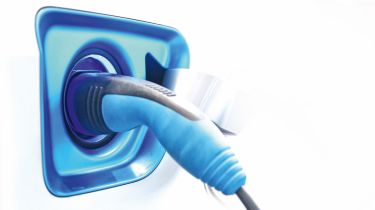 These days, it's pretty common knowledge that fully electric cars are significantly cheaper to run than their petrol equivalents. But before very long, it should be possible for many electric-car owners to actually make money while their vehicle is plugged in overnight.
How? By treating the cars' batteries as a mini power storage facility, and sending electricity back to the National Grid when needed to balance out the overall load. This makes use of something called 'vehicle-to-grid' (V2G) technology, which is a bit of a niche area within electric cars right now, but stands to become mainstream in the not-too-distant future.
Sounds interesting, right? Unfortunately, this isn't yet something any electric-car owner can instantly sign up for. Although some providers have run trial schemes with private and business customers, a V2G charging service isn't generally available to EV owners right now. One element that has to be worked on before this will be a viable option for most users is the up-front cost of the necessary hardware, which is currently a lot more expensive than a standard home wallbox.
What is vehicle-to-grid (V2G) charging?
As described above, when the technology is eventually rolled out, it'll be possible to feed the energy stored in your electric car's battery back to the National Grid. This will help supply homes with power during the hours when demand is highest – often the evening and the early hours of the morning.
A nationwide V2G system will be possible when the vast majority of electric cars come with V2G technology. We're not quite there yet, but some models from Nissan, Kia and Hyundai are starting to get it. With the majority of current EVs, however, it's a one-way system where the charger draws power from the grid into the battery, and can't send it back.
With a V2G-compatible car and charger, electricity held in the battery can be discharged back to the grid. As the owner, you get paid for that energy. Of course, you'll have paid to draw it in the first place, but if you've charged at off-peak times when tariffs are lower and are sending power back to the grid at peak times when they're higher, you can pocket the difference as profit.
One major trial that was run during 2020 and had its results published in 2021 found that V2G technology could save customers £725 a year, potentially recouping the majority of their home electricity costs.
Can I sell electricity back to the grid now?
If you've installed solar panels, wind turbines or other means of independent power generation on your property, then it is currently possible to sell energy back to the grid. But unless you're participating in a government-backed trial, it's not yet possible to do the same using your electric car.
Since April 2010, the UK has had feed-in tariffs (FITs) – rates at which those generating their own power can sell it back to the grid. These have periodically changed since the scheme was launched, decreasing in the sum per offered kilowatt-hour of energy generated each year. This is due to the rise in the uptake of solar panels, wind turbines and other generators. To sell energy back to the grid, you can contact your current energy supplier or choose a provider from the Government's list of FIT installers.
DrivingElectric Awards 2024: the winners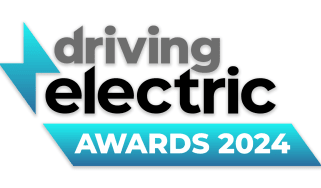 DrivingElectric Awards 2024: the winners
We celebrate the very best products in the EV world
Tesla Cybertruck: pricing and specs for Elon Musk's electric pickup truck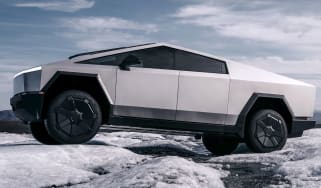 Tesla Cybertruck: pricing and specs for Elon Musk's electric pickup truck
The Tesla pickup truck is now on sale, with a range of up to 340 miles and a starting price of just over $60,000
MINI Cooper Electric: pricing and specs for British-built electric supermini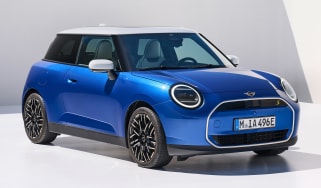 MINI Cooper Electric: pricing and specs for British-built electric supermini
MINI's latest electric hatchback introduces a revolutionary interior design, as well as larger batteries to provide a 250-mile range