What are kWh, kW and Ah?
These units often crop up when electric cars are discussed – but what do they actually mean?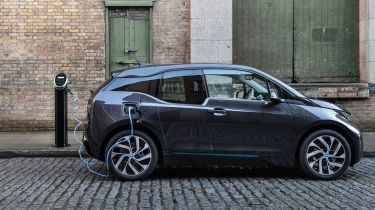 Every car owner knows what mpg and bhp mean, but if you're thinking about switching from a petrol car to an electric one, you'll have come across some new EV-related jargon like 'kilowatts' (kW), 'kilowatt-hours' (kWh) and 'ampere-hours' (Ah). Having to get to grips with this complex terminology can be a daunting prospect, but it's very important you do.
Firstly because units like kW, kWh and Ah, and what they refer to when looking for a new electric vehicle, will help you understand charging speeds, battery capacities, range and efficiency. Plus, the UK is heading towards a fully electric future as the proposed ban on the sale of new petrol and diesel-powered vehicles by 2030 is fast approaching, so these terms are going to become more common very soon.
So we put together this handy little guide to explain what kWh, kW and Ah are, and what they mean when you're talking about electric cars.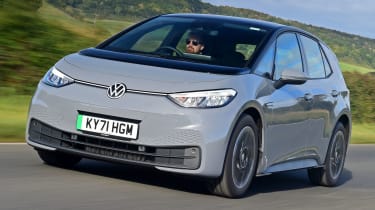 What are kWh or kilowatt hours?
A kilowatt-hour (kWh) is used to measure the capacity of a battery as it refers to how much energy one can store. Kilowatt-hours is the most common way the size of electric car batteries are explained these days; think of it as being equivalent to the size of the fuel tank in a petrol or diesel car. 
In most cases, the bigger the battery, the longer the range of an EV because they can store more energy when fully charged. That said, there are a lot of factors that affect how far an electric car will be able to travel on a full battery, such as how efficient it is, its weight, your driving style and even the weather conditions. 
The majority of the time, the efficiency of electric cars is displayed in miles-per-kilowatt-hour or mi/kWh, exactly like miles-per-gallon in combustion-engine cars. This simply indicates how many miles an electric car can cover using a single kWh of energy. 
Some quick maths can tell you what an an electric car's real-world range is at any given time, for instance, if you drive a Volkswagen ID.3 with a 58kWh battery and it's returning 3.5 mi/kWh, it'll be able to cover around 203 miles on a full charge (58kWh x 3.5 = 203 miles).
Of course, the downsides of a high capacity battery is that they are often heavier than smaller units and they take longer to charge.
What is a kW or kilowatt?
A kilowatt (kW) is a unit used to measure the power, including the power of electric-car charging points. For example, a 7kW wallbox charger at home can supply 7kWh of electrical energy per hour. Therefore, as a rule of thumb, you can divide a car's battery capacity by the power of a charger to work out the charging time. So a Nissan Leaf with a 40kWh battery that's plugged into a 7kW charger will take around five-and-three-quarter hours to charge (40kWh ÷ 7kW = 5.71 hours).
However, it's important to note that this isn't always true, especially when you're talking about fast, rapid or ultra-rapid chargers. In these cases, charging the final 20% of a nearly full battery will take longer than the first 20% of an empty one, as it becomes increasingly difficult to cram the energy into the cells at such a high rate. This is why you'll see many manufacturers quoting '10-80%' rapid-charge times. And because that final 20% is harder to fill using a rapid charger, many drivers choose to leave public charging stations once they've reached 80% rather than wait longer for the battery to fill up completely.
What are Ah or ampere hours?
An amp hour (Ah) is used to define the amount of current a battery can supply in an hour and can tell us about battery capacity, too. However, Ah isn't used that often when it comes to electric cars anymore, as manufacturers now use kWh to measure battery capacity. Though some older models like the now-discontinued BMW i3 did use Ah. The last-of-the-line i3s used a 120Ah battery – equivalent to around 42kWh.
BMW i4 facelift to topple Tesla with huge range and tech upgrades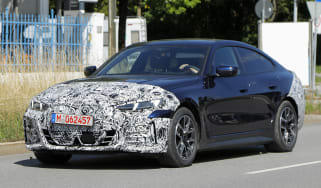 BMW i4 facelift to topple Tesla with huge range and tech upgrades
An updated version of the BMW i4 has been spotted testing, likely sporting a longer range and the latest technology
We've had a ride in the new electric MG Cyberster and it's NOT what we first thought…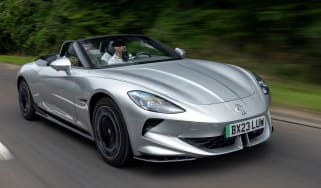 We've had a ride in the new electric MG Cyberster and it's NOT what we first thought…
The MG Cyberster is due to go on sale next year with up to 536bhp and scissor doors – and we've already had a ride in it