Selling electricity back to the grid
Electric cars will sell electricity back to the grid in the future, making them even more cost-effective for owners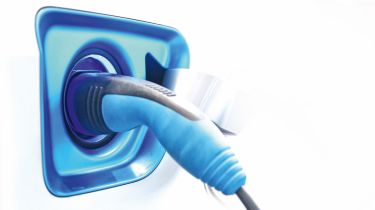 In the next few years, it's very likely that electric cars won't just draw electricity from the grid when charging, but they'll also sell it back during hours of peak demand too. This is known as 'vehicle-to-grid' (V2G) technology, and it could hold the key to managing the extra demand that electric cars will inevitably place on the system in the future.
It's important to remember that while charging electric cars en masse will lead to higher energy generation demands, the National Grid isn't worried that this would cause the much-speculated energy shortages or blackouts. In this regard, selling electricity back to the grid would help lessen the strain during peak hours, as well as helping drivers to save money, as the cost of owning and running a car will be reduced.
What is vehicle-to-grid charging?
When the technology is eventually rolled out, it will be possible to feed the energy stored in your electric car's battery back to the grid, otherwise known as the national electricity network. This will help supply homes with power during the hours when demand is highest – often the evening and the early hours of the morning.
A nationwide V2G system will be made possible by new electric cars and the latest charging technology. At the moment, electric vehicles and their chargers operate in a one-way system where the charger draws power from the grid into the battery.
In the future, the battery will be able to discharge electricity back to the charger, which in return will supply it back to the grid. Owners could be compensated for the energy they supply, and could take advantage of lower energy tariffs by charging their cars during off-peak hours. Effectively, the difference between the tariffs earned when supplying energy to the grid and the tariffs faced when drawing energy from it would be profit.
Can I sell electricity back to the grid now?
If you have installed solar panels, wind-turbines or other means of self-generation at your home, then it is possible to sell energy back to the grid. However, for electric-car owners, this isn't possible yet.
Since April 2010, the UK has had what is known as the feed-in tariff (FIT), which is a set of rates at which owners of wind, solar and other energy generating forms can sell electricity back to the grid. These have periodically changed since the scheme was launched, decreasing in the sum per offered kilowatt-hour of energy generated each year. This is due to the rise in the uptake of solar panels, wind turbines and other generators. To sell energy back to the grid, you can contact your current energy supplier or choose a provider from the Government's list of FIT installers.
Top 10 best seven-seater electric and hybrid cars 2021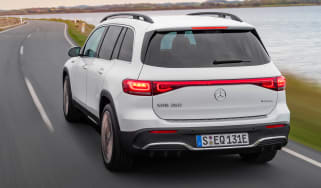 Top 10 best seven-seater electric and hybrid cars 2021
If the regular crop of electrified SUVs and family cars don't provide enough practicality for you, then take a closer look at the range of electric an…
Top 10 best luxury electric cars 2021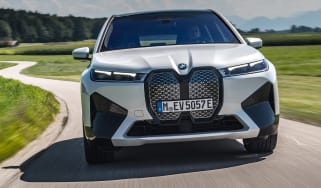 Top 10 best luxury electric cars 2021
From Audi to Tesla, here are our top picks of the most luxurious zero-emissions motoring options on the market right now
Electric car sales UK: Tesla Model 3 tops the charts in September 2021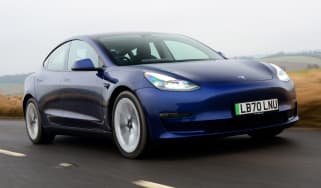 Electric car sales UK: Tesla Model 3 tops the charts in September 2021
The Tesla Model 3 was the best-selling car in the UK overall during September 2021, as the chip shortage continues to hit new vehicle supplies